A Traveler's Guide in Finding Cheap Accommodations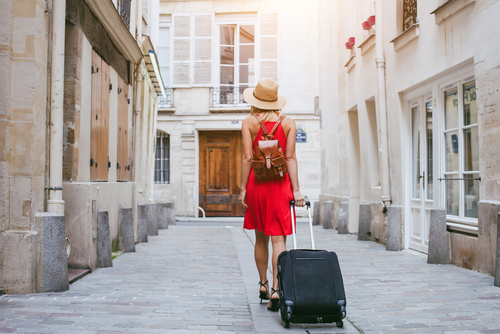 Most people dream of being able to see the world and travel to different countries. Some, though, are too scared to take the risk because of the expenses that entail the trip such as fares and accommodations. However, you just have to diligently do your research on the city or town where you're going to look for flight promos and affordable places to stay in.
Here are some tips on how to book cheap accommodations anywhere:
1. Find a Strategic Location
Often, the cheapest area in a major city is on the outskirts and far from its center. You may think that you'll save more when you book in these places, but you're actually wasting time and money on transportation when you could have walked to the spots you wanted to visit if you booked a room near popular destinations.
Stay in a place that's close to airports, public transport, local attractions, and food outlets. Moreover, if you're traveling to attend a fancy event, you must make sure that you are in locations that services such as The Volte dress hire Sydney delivers to. This way, you don't need to worry about packing a dress or suit for the formal party you're attending.
2. Be Familiar with Various Accommodation Types
Hotels are not your only options for accommodations. You may see their ads more online and on TV since they have massive budgets for marketing, but there are more affordable options if you only care to look. You have the selection of hostels, apartments, condo units, and local homestays to fit your budget and preferences.
These are the different types of accommodation and their costs:


It's one of the typical options for the budget-conscious traveler. The price per night ranges between 5 USD to 20 USD, which is cheap because you share the rooms with multiple people. These hostels also have communal bathrooms, kitchens, and living rooms. Just make sure you locate one that has lockers for your belongings and bring earplugs since your roommate may be loud snorers.
Also known as a budget hotel, guest houses offer you an affordable room all for yourself without the service provided by luxury hotels. A night in this type of accommodation can cost from 10 USD to 50 USD. Some offer free breakfast, too, so you save on that particular meal. When booking in guest houses, inspect the windows and doors to confirm if they are secure.
Some hosts rent out a whole apartment on a daily, weekly, or monthly basis. These accommodations are typically furnished with kitchen appliances and furniture. The cost per night is similar to budget hotels from 10 USD to 50 USD. This type is ideal for traveling with your family.
Local homestays pertain to a family renting out a spare bedroom to tourists for extra income. A significant advantage of this accommodation is that you get a glimpse of how the locals' daily lives go. The costs also run in the 10 USD to 50 USD range.
If you're an avid lover of nature, all you need to bring is your tent and get free accommodation in the wilderness. Just make sure that you don't trespass on private property. You may only need to pay the entrance fee in the park which shouldn't exceed 10 USD.
Couchsurfing is a popular community of travelers and hosts from all over the world. The premise is that locals allow you to stay in their homes for free as a way to meet interesting people. Build your credibility as a surfer by providing information about yourself. Check reviews about potential hosts and send personalized requests to get their approval.
3. Get Discounts When You Stay for More Than a Night
You can negotiate with hostel and apartment owners about a discount if you stay for more than one night in their place. This takes away the need for them to look for customers who will book their rooms and you get to savor your time in the city. You should allocate at least two days to explore your travel destination.
4. Book between the Peak and Off-Peak Seasons
This in-between season is called the shoulder season, which allows you to enjoy lower accommodation prices while still having favorable weather. You also get to avoid large crowds and enjoy sightseeing in favorite tourist spots. For those traveling to Europe, the shoulder season is in May or September while the optimum time to visit Australia is from February to April.
Conclusion:
Your wanderlust dreams can come true with diligent research and proper budgeting. Accommodation expenses shouldn't be a hindrance to your travel plans and stop you from exploring different countries. Be sure to follow these guidelines and organize your itinerary according to how much you can spend for a particular trip.