From Bogota with Love: 5 Hotels for a Romantic Getaway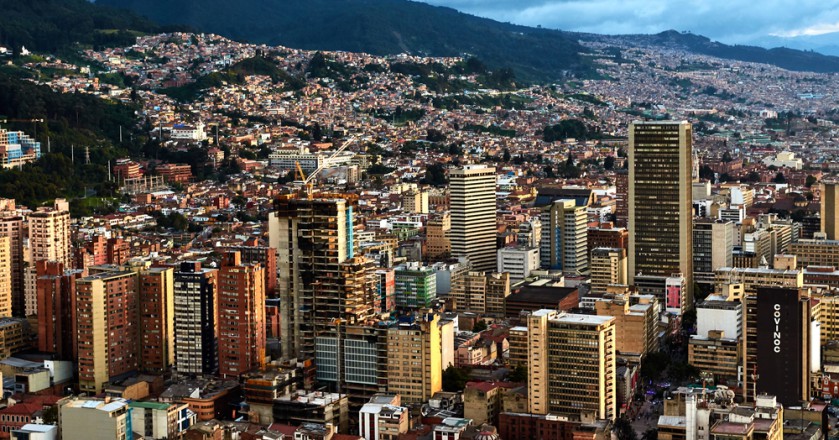 Bogota offers a great choice of hotels for those, who wish to bring the romantic mood to their vacation. For example, couples in love can enjoy chic Tivoli Suites apart-hotel, which occupies a beautiful modern building and offers its visitors a decent choice of stylish rooms and apartments. Refined décor, done in black and white, and austere dark wood furnishings make the rooms' ambiance truly elegant and romantic. The roof of the hotel is equipped with a relaxation area featuring a mini-golf course and a spacious terrace.


In addition to Tivoli Suites, you also can find at least five excellent hotels that will make your romantic getaway unforgettable.


Crowne Plaza Tequendama
Crowne Plaza Tequendama is an upscale hotel, perfect for a romantic getaway, as well as an unforgettable celebration, such as a wedding ceremony. The hotel has two elite restaurants, the halls of which are impressively spacious and always solemnly decorated. To make your vacation as pleasant as possible, the hotel offers spacious rooms, and guests can choose between suites with a Jacuzzi or a large hot tub. There's also a spa, where couples can enjoy both relaxing, romantic atmosphere and professional massage.


Hotel Le Manoir Bogota
Hotel Le Manoir Bogota is an amazing establishment. It occupies a picturesque historical building close to the city center. The hotel is decorated with priceless works of art: chic paintings, statuettes, and exclusive antique furniture, which make the atmosphere in it incredibly romantic and refined. Every corner of this luxurious hotel is decorated with rare wood and marble. For the solemn events, Hotel Le Manoir Bogota offers a beautiful hall, which is also furnished with antique furniture and decorated with fresh flowers.


The Click Clack Hotel
The Click Clack Hotel occupies a new building, but this doesn't make it less atmospheric and attractive for couples in love. It's sure to appeal to those, who appreciate modern style. To make your vacation both pleasant and private, the hotel offers spacious rooms with panoramic windows, decorated in black and white. Thanks to the built-in lighting, you can adjust the light in your room to your liking. The Click Clack Hotel has its own nightclub which holds original entertainment shows every day. Those, who prefer spending evenings in a more serene atmosphere, will appreciate a quiet inner courtyard with a winter garden.


RoyalPark Metrotel Hotel
RoyalPark Metrotel is a real city attraction. It's located in a state-of-the-art building with a glazed facade and offers visitors a choice of more than 300 comfortable rooms. All rooms are decorated in cream colors and furnished with designer furniture from noble wood. Those, who wish to organize a solemn event at the hotel, can book a first-class fish restaurant which has a large outdoor terrace.


India Chez Moi Casa Hotel
Walking along the picturesque area of Pasadena, you can come across India Chez Moi Casa Hotel. It will appeal to couples who like staying in unusual places. The interior of the hotel is dedicated to India, so its rooms and common spaces are decorated with interesting themed accessories: figurines, colorful handmade carpets, national costumes, and works of art. The hotel is ready to offer luxurious suites where the atmosphere of harmony and romance is so dense that you can feel it. Spend the evening having romantic dinner in the cozy courtyard or visit the massage parlor. To complement the romantic holiday, you can visit the tattoo parlor and make a couple of henna tattoos.


Each of these hotels will make your vacation in Bogota special. Find yourself a pleasant company at https://j4l.com/ and go exploring this colorful city.