Advanced All-on-4 Dental Implants Revolutionising the Lives of older Australians
Written by

Tess Sanders Lazarus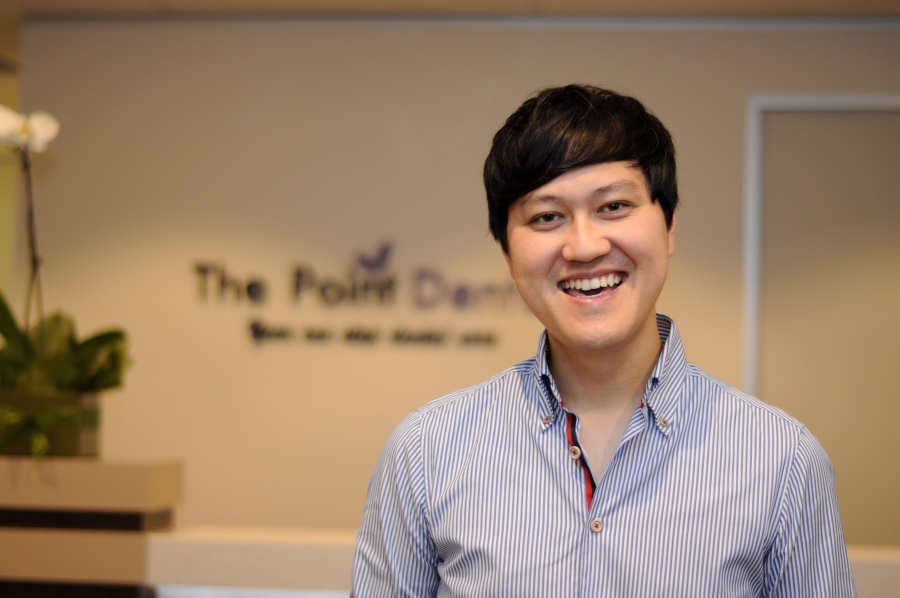 Dr Wilfred Koon, founder and principle dentist at The Point Dental, located in Point Cook, Melbourne is revolutionising the lives of older Australians across the country.  With the development of the All-on-4 dental implants, Dr Koon is helping older Australians to enjoy life with fixed teeth rather than having to deal with uncomfortable and difficult dentures. The process of All-on-4 dental implants is quicker, cheaper, safer and more successful than traditional implants or dentures.
"All-on-4 replaces all of your missing teeth on four dental implants," Dr Koon said.
"Essentially, the All-on-4 process gives people new teeth, which look great and are easy to manage, just like real teeth.  
"Thanks to All-on-4, older Australians are throwing away their dentures and getting brand new teeth.   All-on-4 is giving Australians back their life, their confidence and their teeth.
"We have an in-house general anaesthetic facility, with an anaesthetist and lab technician working closely together to ensure the success of your All-on-4."
Whilst other dental implants require six to eight implants, bone grafting and up to twelve months healing prior to fitting the implants, The Point Dental can get your All-on-4 treatment completed in one to three days, removing the lengthy and painful process often associated with dental implants.
"We only use Nobel Biocare implants at The Point Dental – the inventor of All-on-4 Implants," Dr Koon said.
"We are personally trained by the directors of MALO institute, the creators of the All-on-4 concept, giving us the experience and expertise in providing you world class All-on-4 treatment similar to the MALO clinic.
"All-on-4 implants are suitable for most patients who want to replace all of their teeth," Dr Koon said.
"If you are a denture sufferer, or hate the thought of wearing dentures, All-on-4 is definitely for you.   All-on-4 will immediately remove the need for any dentures and the associated problems that come along with it."
The Point Dental is one of the few dental clinics to offer this service in Melbourne, including Geelong.   It also provides complimentary consultations for clients to discuss their situation, assess their options and provide information on costs.
"At The Point Dental, we also take great care in treating patients with dental fear," Dr Koon said.
"Specifically designed to help our patients relax and feel at ease, our practice offers a friendly and comfortable environment.   We also offer a range of techniques and tools to help people overcome their fear including varying types of sedation.   That's why we call it 'Sleep Dentistry'.
"Going to the dentist should be a good experience.  So many people have had a terrible experience in the dental chair.    We ensure people have a good experience at our clinic – so good they want to come back.   I am proud to be changing dentistry.   Everyone deserves a beautiful smile."