GOGO SMILE Smile: Online Success Since 2015
Written by

News Company Feature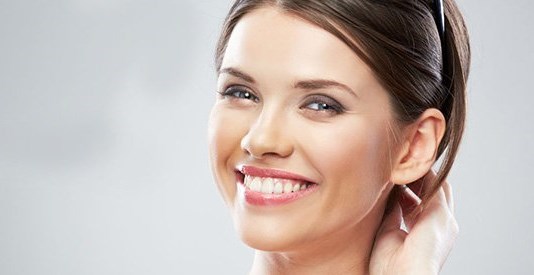 For the longest time, Australian people had to put up with teeth whitening products that did not produce the desired results. Everyone wanted to have pearly, white teeth for a dazzling celebrity smile. But their wishes were too far from becoming a reality, well, until GOGO Smile came along in the late 2015.

We all know that first impressions are crucial, and our confidence and self-esteem is highly dependent on it. That's why the GOGO Smile's amazing Teeth Whitening Kit was developed- to make your first impressions count every single time.

A majority of teeth whitening products in Australia lacked the one important ingredient that dentists use for in-home treatment- Hydrogen Peroxide. GOGO Smile came up with teeth whitening products that include a Teeth Whitening Kit as well as a well-formulated tooth whitening Gel. Both products contain 6% hydrogen peroxide, the formula's core ingredient.

GOGO Smile's main purpose was to provide teeth whitening products that produce actual results but at a fraction price of common products sold over the counter. Further, GOGO smile wanted to eliminate the need for expensive dental whitening services. Simply purchase the kit and whitening your teeth right in the comfort of your sitting room.

Available Teeth Whitening Kits from GOGO Teeth Whitening Kits

Achieve great confidence in one reasonably-priced whitening kit- the Starter Kit. GOGO Smile Starter Kit packs a Whitening Gel with a 6% Hydrogen Peroxide concentration that is enough for 20 applications. Also included in the package are three heat trays, Desensitisation Gel, LED Accelerator designed to whiten your teeth faster, a Paper Shade Guide, and a Step-by-Step Guide.

The Starter Kit is easy to use and quite affordable (goes for AUD $69)

GOGO Smile also offers a Results-Focused 100% Money-Back Guarantee.

Value Kit (40 Applications) + Bonus Travel Whitening Pen

GOGO Smile Value Kit comes with 8 GOGO Smile whitening gel with a %6 Hydrogen Peroxide concentration with up to 40 applications per kit. Also included is a teeth whitening pen with up to 10 applications, a 4ml Desensitisation Gel, an special LED accelerator to help speed up the whitening process, a Paper Shade Guide, and a Step-by-Step Guide. The Value Kit does for AUD $99, which is quite affordable compared to dental whitening services. If you're not happy with the kit within a period of 30 days, GOGO Smile provides a Results-Focused 100% Money-Back Guarantee. 

Why Use GOGO Smile Effective Teeth Whitening Kit?

Thanks to GOGO Smile, you don't have to break a bank on premium dental work to get pearly white teeth. Our highly-effective Teeth Whiteners are specially formulated with the most advanced teeth whitening technology. We are happy to help boost your confidence and achieve long-term results.

Because our teeth whitening formulations work effectively to remove all types of stains, they are used by dentists all over the world. GOGO Smile formulations are also Scientifically Proven and when used together with our super-effective LED Accelerator, you get to achieve a whopping 12 shades whiter, which is truly incredible.

Unlike some low-quality, harsh teeth whiteners in the market, our teeth whitening products are made with high-quality ingredients that do not cause any nasty side-effects. All our teeth whitening products are fully-compliant with FDA, ADA, and ACC standards.

Wrap Up

When it comes to choosing the right teeth whitening kit, GOGO Smile does not disappoint. It doesn't matter how stained your teeth are- our kits contain the best and most effective formulations to help you achieve dazzling teeth

Get your Teeth Whitening Products today from GOGO Smile at a subsidized rate from our official website- https://www.gogosmile.com.au/