How to Choose a New Mattress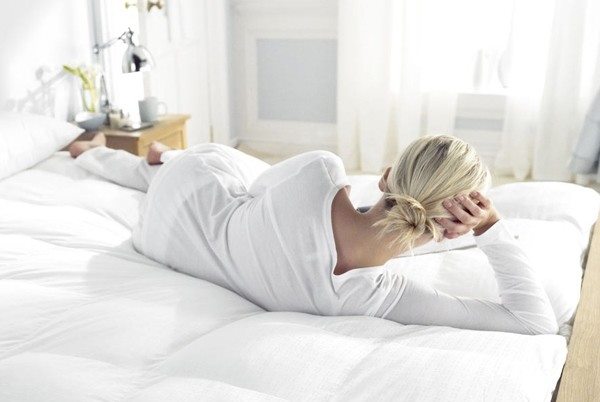 Have you ever had such a long day that all you can think about is going home and climbing into your big, comfortable bed? If you have had your mattress for eight years or longer, you might find that your good night's sleep isn't as lovely as you wanted it to be. If you're ready for a new mattress, it's important to know how to choose just the right one.
Create a Budget
While budget will vary from person to person, most experts recommend a starting price point of about $1,000. This allows you to shop for higher end mattresses online. If you would like a king size or California king size mattress, expect to pay more than $1,000, but remember price doesn't always equal quality. Even so, you should avoid spending too little money. Ultra-cheap mattresses typically aren't very durable and have a higher toxicity.
Consider Your Sleeping Positions and Body Weight
Your weight factors into which type of mattress you should purchase, especially when you consider whether you prefer a softer or firmer mattress. The lighter you are, the softer the top layer can be. As you choose a firmness, go about 1 point below what you'd like as most mattresses are graded based on an 180-pound sleeper. Because side sleepers tend to move their legs more often, you will probably need a soft to medium firmness if this is your preferred position. If you sleep on your back or stomach, support should be your number one priority.
Decide How Firm It Should Be
Once you've determined your sleeping position and considered your weight, you can decide how firm you'd like the mattress to be as you sleep. There is no set way to figure this out as what feels soft to you may feel too firm to someone else. For this reason, you may consider trying out mattresses in the store and then purchasing online to get a better price.
Regardless of how soft or firm you prefer your mattress to be, you should ensure it will provide adequate support for your spine to prevent back problems. If you share a bed, you may consider purchasing a mattress with universal comfort, which uses foam and a layered design to create comfort for various types of sleepers.
Learn About Types of Mattresses
Finally, you must decide which type of mattress you prefer. For example, if you prefer a cooling mattress with a bit of bounce, latex foam will probably be best for you. People who have back or joint discomfort when sleeping will likely benefit from the pressure relief provided by memory foam. If you are a traditionalist, consider a common coil-based mattress--you can always add a bit of comfort with a pillow-top. Some mattresses are even adjustable. Of course, if you are particularly choosy, you may consider either purchasing a hybrid or using a bedmaker service to build your bed from the frame up.
When you're ready to purchase your new mattress, be sure to spend the extra money for any offered warranties or other protection plans, especially if you decide to buy online. This way, if something goes wrong with delivery or during setup, you will be able to get a new one.