Go Deluxe - Why Velux Is A Name You Can Trust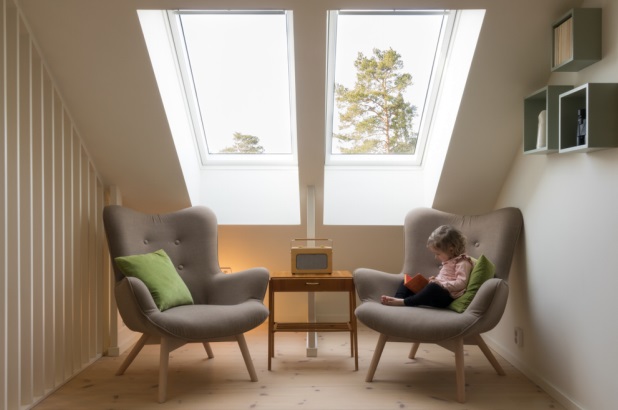 You may know only a little bit about skylights, but chances are what you do know is that Velux is a name you can trust. The Danish manufacturing company specialises in skylights and roof windows and has been transforming homes for well over fifty years. So, if you are looking to add an air of luxury to your home and let the light stream into your space, go deluxe by choosing Velux as your skylight provider. Find out why it's a globally preferred name.


Designed to withstand harsh climates
When it comes to skylights, ensuring they can withstand what Mother Nature's throws at them? It's the name of the game. And that's one of the claim to fames with Velux skylights. No family should have to wake in the middle of a storm to hear a smash, and be met with wet carpet. Velux guarantee that when your skylight is installed, it will withstand harsh climates and cope all year round (wherever you are).


Reduces heat loss
Some skylights lose heat in the winter months, as hot air rises and the warm air can slip out through the glass. Velux skylights and their unique installation design and glass technology reduces heat loss, keeping you and your family toastier for longer in winter. So if you are looking for something that's breezy in summer, but won't rob you of your hot air in winter - choose Velux.


Manual, solar or electronically operated
Skylights have changed a fair bit over the last few generations, and they are more easy to operate now than ever. Perhaps you grew up with a skylight that sat their prettily, but couldn't be opened or closed at all. Velux offer manual, solar or electronically operated skylights in a range of designs to suit your preference. Imagine sitting in your reading room, and opening your skylights with a remote so that you can let a cool breeze float through the home.


Reduces radiant solar heat gain
Many homes come to consider a skylight, and then change their mind when they consider the solar heat gain they can expect. Unlike other skylight brands and installations, Velux skylights do not result in unwanted solar heat gain. With solar panels on the roof, solar heat gain can be inevitable in the warmer months, but not with Velux. Through a combinations of coatings, tintings and cutting-edge glaze technology, you can enjoy your Velux skylight without having to worry about solar heat gain.


Brings a dark space to life, naturally
At its core, skylights bring dark spaces to life, naturally. Aside from the aesthetic appeal of a skylight, they are also a great alternative to lighting your home and reducing your carbon footprint while you are at it. It's also a preferred way to wake up for thousands; a patch of sun warming the room in the morning without the need for a piercing light or flinging open the curtains.  If you are environmentally conscious, than Velux is a brand that you are likely aligned with. Skylights reduce the need for electrically fuelled lighting, and you can even choose a solar model.
Skylights are the perfect consideration for any type of home. Velux has been leading the industry for over fifty years, as they continue to stay ahead of modern technology, and produce hardy and beautiful skylights for homes across the globe. If you want to add an edge to your home, and choose a brand that is innovating - choose Velux for your skylight solutions.