New data shows singles can't afford a house across Australia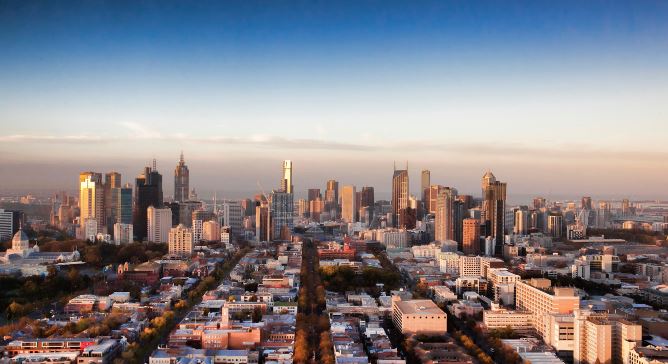 Despite the property market cooling down a fair amount in recent months, the cost of buying a house is still out reach for many Australians if you're looking to do it on your own. OpenAgent has crunched the numbers on housing affordability using data from the Australian Bureau of Statistics to find out how much you have to earn in each state in order to afford a house comfortably.
Estimated weekly repayment for a median priced home in each state have been calculated based on the current Australian Standard Variable Rate of 5.05% for a 30 year loan, excluding a 20% deposit. We've compared these estimates to the median salary. If more than 30% of your income goes towards your home loan, you're considered to be under mortgage stress.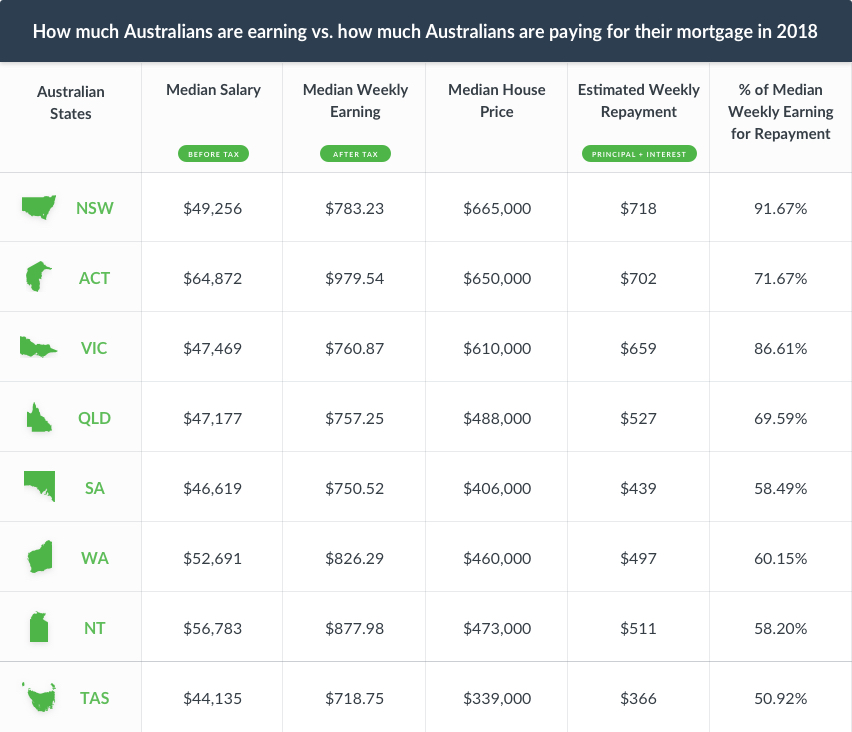 Source: OpenAgent.com.au
Even in the most affordable state, TAS, weekly repayments for a $339,000 home would be $366. With a median salary of $44,135, Tasmanians would be making an average of $718.75 a week. For an individual making the median salary to buy a median priced house, over half of their income, 50.92%, would have to go towards mortgage repayments.
As expected, at the top of the list for most unaffordable state is NSW. With a median house price of $665,000, estimated weekly repayments would be a whopping $718. Despite this, the median salary in NSW isn't that much higher compared to TAS, currently sitting at around $49,256, or $783.23 a week. This works out to be 91.67% of a median income going towards repayments on a median priced house.
These results highlight the housing affordability crisis in Australia. In order to afford an average priced house, an individual making an average salary would have to be under considerable mortgage stress. If you want to comfortably afford a house in Australia as an individual, you would need to be making well above average.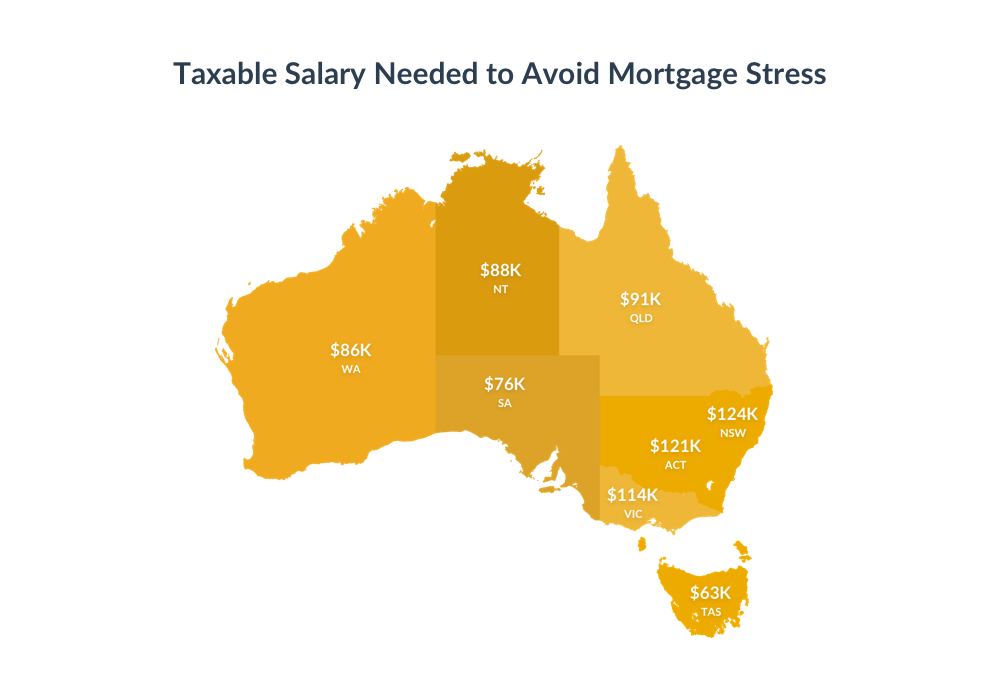 Source: OpenAgent.com.au
Even in Tasmania, individuals would need to have a taxable income of $63,440 to avoid mortgage stress on a median priced home, $19,305 above the median salary. Those in Queensland and the Australian Capital Territory would need to be making almost double the median salary with a taxable income of $91,347 and $121,680 a year, respectively,
For Victorians and those in New South Wales, you would need to be making more than twice the median salary in order to sustainably afford a median priced home. Victorians would need to make $113,227 a year, $66,758 more than the average. Those in New South Wales would need a $124,453 salary, well above double the median across the state.
So what does this mean for singles in the property market? Unless your income is substantially above average, it would be difficult to afford a median priced house without being under considerable mortgage stress. You might have to consider a smaller property or regional areas where the median house price would be lower.
Otherwise, it seems most Australians would need to look into owning a house with a partner or with multiple other people in order to get onto the property ladder. You might even consider home ownership being out of your plan entirely with more and more people opting for renting over buying.
Guest author: James Pointon is a Commercial Manager at OpenAgent.com.au, an online agent comparison website helping Australians to sell, buy and own property.