Photogenic Finesse - 6 Ways to Achieve The Perfect Photobooth Lighting
Written by

News Feature Team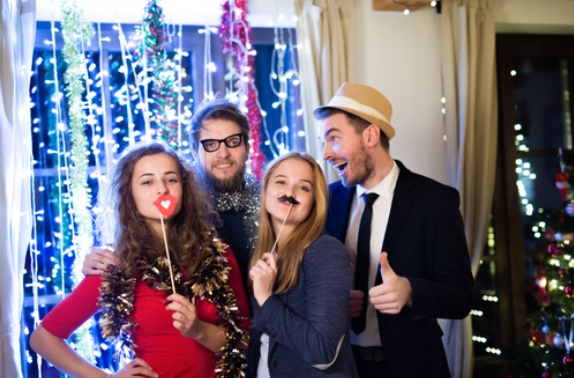 Photo booths are a lot of fun, and they make a typical photography spot at an event more interactive and interesting. Instead of a photographer standing in one spot saying "smile" over and over, a photo booth allows the guests to give their own directions and take as many photos as they'd like. The first item in a checklist for a big event should be "photo booth hire in Sydney" , which can take the hassle out of finding a photographer. There are a few ways to get the perfect lighting in a photo booth, and these aren't always immediately clear, so we'll explore them in this article.
Glow Lights
First up are the glow lights, and these things are brilliant for creating a soft but bright light in an enclosed space. Usually achieved with just a frosted glass bulb on the light, if one isn't available you can always find an opaque white plastic bag to place over the flash bulb of the booth, which should mimic the effects. These don't emphasise blemishes on faces in pictures, which makes them ideal for suiting all skin types.
Direct Lights
A hard light directly on your face can be really good for people with more even complexions and smaller pores. These lights will, unfortunately, emphasise any skin imperfections and problems, so being wary of these lights is a must for many people, but if your face suits the needs of the bulb it can really make your eyes pop with how much detail it can capture.
Backlights
An appropriate backlight can do wonders to achieve that perfect lighting so heavily sought by the subject matter. A glow created that frames you exactly, and then a single key light can give an angelic look to anyone in the frame without taking away from the detail needed to capture expression and emotion on the face of a person.
Key Lights
Key lights are lights that illuminate the subject of the picture directly, and they play a huge role in achieving a good light balance in any picture, but in portraits especially. A good photo booth will be designed and structured to include backlights, foreground lights and key lights to get the most out of every possible picture. Making sure your keylight isn't too bright in the photo booth can stop you from getting a glare-y flare-y look on your face, and a bright bulb can be dimmer by obscuring the flash slightly.
Coloured Lights
Coloured lighting is a great way to accentuate the best of a person's facial features in a photo booth photograph, and many booths will have coloured lighting options available. Blue and green lights can give a more naturalistic feel to your photos, while yellow and whiter lights give off a more sterile feeling in your images, meaning they may not be what you're looking for.
Warm Lighting
Finally, the warm lighting section of the article.
Warm lighting is a great way to add familiarly and comfort to an image. A warm light makes skin look healthier, smiles more genuine and takes away any of the "forced" feeling of white lights. A warm light can turn an uncomfortable, forced-looking photograph into a cherished memory in an instant. This effect can also be seen in day-to-day life, with a room or a house feeling more welcoming and comforting when yellow, orange, or red tinged lights are used as opposed to sterile white ones.
Now that you have the knowledge of how to effectively get the perfect lighting in your photo booth shots, there's no reason not to jump aboard the photo booth train and let the guests of your next event start snapping away happily.