When moving, our boxes don't need as much space as we do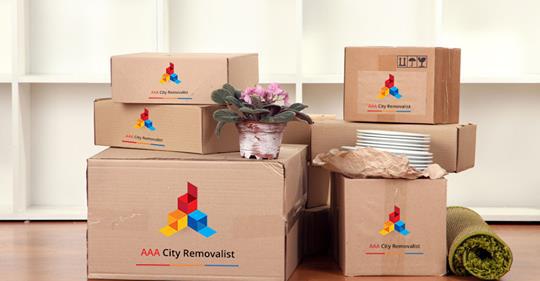 Moving home is a chore, when it doesn't have to be one. A common mistake amateur mover makes when they handle moves is to pack items, leaving 'space' between them.
Professional packers and movers know better. They understand that while we need space, the items we pack in our boxes, don't.
If you leave space between items you pack, they may shift as you transport them. This could result in breakage which could end up costing you more than you originally bargained for.
Give items air to breathe
Fill empty spaces in boxes with clothing, foam or everyday items like towels so you cushion your valuables and give them a safe ride to their next destination.
Bubble wrap, blister packaging, butchers' papers, even old newspapers can provide your more valuable possessions like vases, tea cups and porcelain items with the packaging they need to keep them SAFE.
Ensure the bottom doesn't fall out
Always use corrugated boxes. These are more durable than normal boxes and should hold up to the stress tests your move will give them.
Always test the boxes you use for strength before you trolley them anywhere. It may help to reinforce the bottom of the boxes, which is where ruptures happen most frequently, with tape, to avoid any chance of the contents falling through.
Improperly packed items are unsafe to transport
In Australia, Work Health and Safety is a very big issue. If the items you've packed are not done correctly, you 'could' be liable to face prosecution if anyone is hurt as a result of your negligence.
Professional packers know what they are doing. So, if your move is a large one, it is always safer to hire a packer who is experienced and who knows what they are doing.


How do you tell if a removalist is professional?


It's pretty simple, really. First, you look at the number of years, they've been in business.
Packing is not for the faint-hearted. It involves a huge amount of physical and mental effort to get a person's home from point A to point B. if a packer has been in business for 10 years or more, they are a safe bet - one you can trust to get the job done.
The second thing you need to look at is the number of trucks they have in their fleet.
If it's anything over 20, the packer is capable of scale and flexibility. Due to this, they will offer you reliability but may also be able to offer you a price that smaller players may not be able to.
It is a myth that small is less expensive, sometimes the reverse is true.
Customer referrals and ratings are the next thing you need to look at. Select companies whose ratings are genuine. It is not a bad idea to look at firms that have initially received a poor score but who haver then gone on to suddenly lift their game. This indicates that they have listened to the feedback, understood and responded positively to it.
Choose a quote that's competitive not cheap
Many customers make the mistake of going for cheap rather than competitive. Understand the requirements your move presents, the financial and emotional value of the items you're about to entrust your mover with and only then make your final decision and choice.
Want to learn more about removalists in Sydney? Visit AAA City Removalist at https://www.aaacityremovalist.com.au/, to talk to our friendly staff, call 1800 77 77 81.