If you love to take your bike, head out on the open road and take in some beautiful scenery, Australia is the ideal place to explore. Our nation is packed full of stunning trails that are ideal for a variety of different types of biking adventures. When you pair the gorgeous natural landscape, vibrant cities, and often stunning weather, you've got a country that was made to be explored on wheels.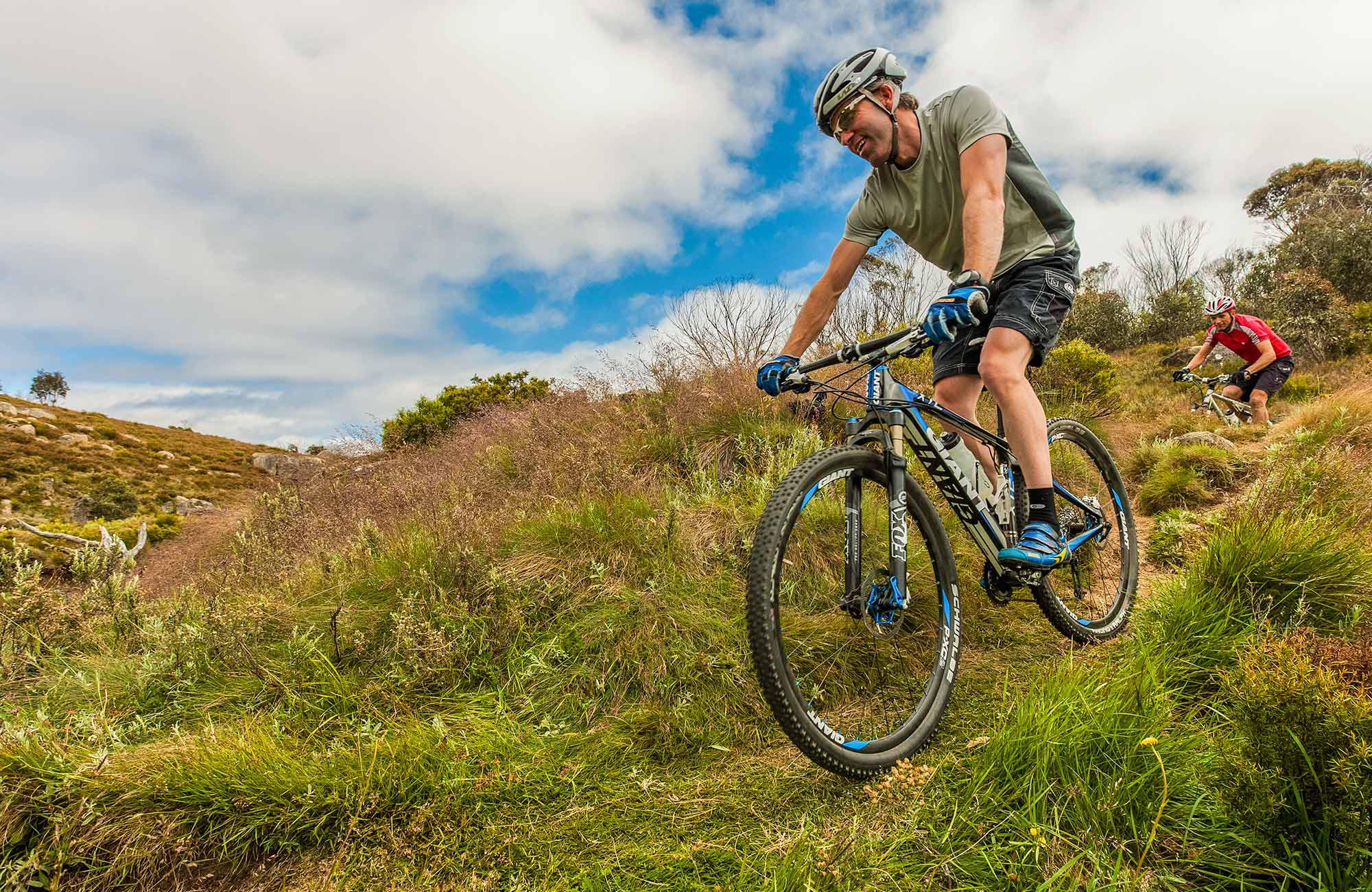 Bondi to Mt Kosciusko
Instead of spending your holiday away soaking up the sun on Bondi Beach, why not create an action-packed, fitness-focused alternative holiday by travelling this awesome mountain bike riding route from Bondi to Mt Kosciusko, New South Wales. This is no baby trail – it's a massive 658 km and, depending on your fitness, will probably take about 6-8 days to complete. However, it's well worth it for the gorgeous views of Sydney and the chance to reach the incredible heights of Australia's tallest mountain. You can ride this route on a road or mountain bike, depending on your preference, but avoid it during the hottest months unless you want some serious sunburn.
Capital City Trail, Melbourne
If it's a city-based cycle tour you're after, you can't do much better than Melbourne's beautifully planned Capital City Trail route. This 30km trail has been designed by the city planners to be entirely car-free, so you can take your time enjoying the sights of the city without stressing about traffic. It's a circuit trail with plenty of stop-off points at some of the city's most popular tourist destinations, so it's a great one for cyclists or active families visiting Melbourne for the first time. You can hop off your bike at Melbourne Zoo or the Royal Botanic Gardens and then head back onward to your next destination for an entirely eco-friendly and active holiday experience.
The Great Ocean Road
You can't tackle a cycle tour of Australia on your road bike and not hit this iconic trail. The Great Ocean Road has a bike trail that'll give you the opportunity to see the beautiful and famous Twelve Apostles, some of the best and most dramatic ocean views in the country, and Otway Ranges' gorgeous thick forest area. It's a surprisingly diverse trail and one with plenty of photo opportunities for tourists and locals alike.
Marmion to Burns Beach, Western Australia
Not every cyclist wants to find a cycle trail that's long, tough, and filled with camping spots along the way. If you're more interested in finding a relaxed but beautifully scenic route to take your family on holiday, the trail that leads from Marmion to Burns Beach in WA is a great spot to check out. The cycle paths are perfectly maintained so they're an easy ride, and the journey from start to finish should only take about half a day. You'll get the chance to see plenty of plant life, as well as stunning views of the Indian Ocean once you reach the gorgeous Burns Beach at the end of the trail. The family friendly nature of this particular cycle trail also means that there are lots of information stop spots along the ride where you can stop and have a restful, relaxing picnic break and learn interesting facts about the area's plants and wildlife.