How To Deep Clean A Carpet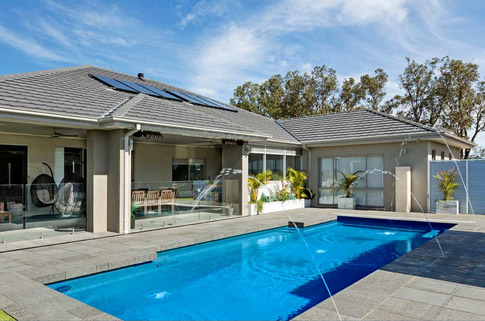 Regular Carpet cleaning thorough deep cleaning for carpet is essential and necessary. It helps in maintaining a healthy and hygienic environment. When you deep clean your carpet, you make sure to clean it properly by using the proper method of carpet cleaning to make its condition as fresh as new. Deep carpet cleaning also increases the lifespan of your carpet and it looks new.
If you have kids or pets in your house, there is a higher risk that your carpet is dirtier and would be started looking dull. And if you have a dirty carpet, regular cleaning won't sanitize the carpet dirt and dullness.
Once or twice deep cleaning the carpet in a year is good. Hiring carpet cleaning services would be the best option. With the help of
professional carpet cleaners
, your carpet will look as new as fresh carpet.  
Follow the steps to deep clean a carpet;
*  Ingredient and supplies you need.
*  Borax & Salt.
*  White Vinegar.
*  Vacuum Cleaner.
*  Steam Cleaner Machine
Choose a spot and start cleaning the carpet. Turn on your vacuum cleaner and thoroughly clean your carpet. Clean every inch of the carpet, until you're completely sure that the carpet is 100% dust free.
*  Add 1/4 cup of salt in 1/4 cup of borax and 1/4 cup of vinegar.
*  Prepare a paste of it and apply on the spotted area by stains. Once applied let it sit for few hours, the run vacuum cleaner on it.
*  Now, bring the steam cleaner machine. The steam cleaner machine is a bit complicated and needs attention while using.
*  To avoid any error, read all the instruction carefully or seek help from the internet. You can find some tips for more things as well.
Carpet shampooing
You can either use only hot water or add shampoo to it. By adding shampoo, the carpet will get sanitize easily. Along with dirt and stain, bacteria and dust will be also removed from the carpet. Just remember, consistency of shampoo must be low, adding too much shampoo sound fun, that it will sanitize the carpet and remove deep clean the carpet. But too much quantity of shampoo would become difficult to clean the carpet properly. After cleaning the carpet, keep in mind to clean the shampoo properly either the shampoo will act as a dirt magnet and catch all the dust and bacterias again. So avoid adding too much shampoo and add the low amount of shampoo.
Carpet Dry Cleaning
If you're cleaning the carpet using only water, you can complete the cleaning in fewer times. Just run the machine, twice on the carpet and start the drying process. In case of shampoo cleaning, run the machine using shampoo first time and then using only water. While cleaning the carpet, run the machine slowly. This will entirely clean the carpet and give you absolutely clean carpet.
Dry clean carpet once you are done with cleaning. Use a vacuum cleaner or dry fan to dry the carpet. Open all the windows and doors to let natural air inside the room. In a day or two, the carpet will dry completely and ready to use again.

Contact Professionals
Hiring a
Carpet Cleaning Service
is one of the best options. Professional Carpet Cleaners are highly qualified and knowledgeable who have varieties of skills in cleaning carpets, tile and upholstery, our dedication to providing quality services, which is why our clients are tied to us for the lifetime. Our professional carpet cleaners have eco-friendly and effective chemicals to clean carpets and other things. With proper deep cleaning carpet using the exact approach we make our customers fully satisfied. Call us on our numbers to book your carpet for cleaning today.