6 Signs of Pest Infestation (And What to Do About Them)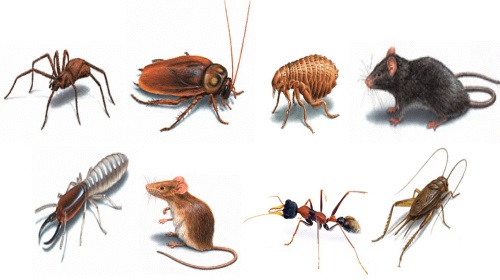 A home pest infestation will pose health risks to the entire household and cause costly damages. It's a good thing, then, that there are signs to watch out for that can alert you before this can happen.
Though you could deal with a small-scale infestation, it is still highly recommended that you call pest control experts to do it on your behalf. Contacting a professional pest control service in Perth is vital in eradicating pests before this can lead to a large-scale problem.
So make sure to seek out professional help whenever you experience these six signs of pest infestation.



1. Visible droppings and urine
All pests leave droppings that are usually dark, pellet-like, and small. If the colour is darker, this means that it is fresher. Aside from being messy, their waste can also pose health risks to you and your family.



2. Property damage
Though not all pests will pose a serious risk to your property, most often leave a mark in the form of gnawed wiring, fabrics, and furniture.
*  A mouse or rat infestation, for instance, is indicated by chewed wires, digital TV antennas, and other cables, which must be addressed instantly to avoid electrical fires.

*  White ants, on the other hand, attack your home's foundation as they love eating wood.

*  A clear indication of a termite infestation is the presence of sticky windows and doors. When they tunnel through the wood, they emit moisture that causes the frames to warp.
So the moment you notice even a minor sign of damage to your property, call a pest control professional immediately to carry out an inspection and to prevent irreparable structural damage.



3. Mattress markings
If you wake up feeling itchy and with bites on your body, you may have bed bugs sleeping with you. So peel back your bed sheets and closely look at your mattress, especially the seams and between the crevices. If you find any smeared blood in it, this is proof that you have bed bugs.



4. Unexplained sounds
Noises that come from overhead or behind your walls indicate the presence of nuisance animals, whether it is persistent and repeated scratching or the pitter-pattering of small feet.
These unexplained sounds are usually caused by rodents, especially if you hear them at night. Rats and mice are active at night because they feel safer and more secure when everyone is sleeping. You can hear scurrying, squeaking and scratching from inside the walls. In addition to rodents, white ants also produce strange sounds as they eat wood from the inside out.



5. Firsthand sightings of pests
Surprisingly, most homeowners think that seeing one roach or rodent inside the house is something that you should not worry about. But this often means that there could be already be many others inside and outside your house. Seeing roaches, for instance, means that there is already a large-scale infestation in your property; the roaches you did see went out of hiding primarily because of an overflowing nest.
If you don't let pest control experts deal with the problem ASAP, pests can multiply quickly. What begins as a few rodents and roaches can turn into a full-blown pest infestation.



6. Strange smells
A strange smell inside or outside your home is a clear indication that pests have infested your property already. Don't go sniffing all day, trying to find where that nasty odour is coming from. Instead, call a pest control expert to perform an inspection and deal with the problem accordingly.
Today, there are plenty of videos, instructional blogs, and "how to" articles online. Sad to say, most homeowners are taking on pest control when this task should only be left to the experts. Keep in mind that most DIY pest control tips are ineffective – it may entail lots of attempts to get the result you want.
But time is of the essence when dealing with pests with the goal of preventing a large-scale infestation. It is for this reason that, when dealing with any home pest infestation, calling a reputable pest control professional is your best move. This is the only way to get rid of termites, rodents, bed bugs, and other nuisance animals and prevent them from coming back.
Pest control experts know exactly what should be done and which products to be used to effectively and safely make your property pest-free.