The World is Moving to Electric Vehicles, Are You?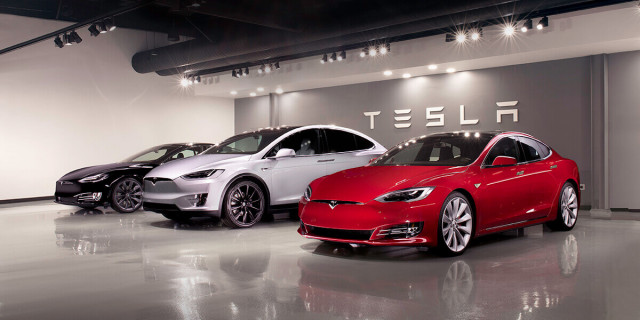 With the rise of Tesla and more and more companies that are switching to electric vehicle manufacturing, we are looking at a shift in car buying behaviour.
A lot of Australian residents are making themselves apart if the 'electric vehicle fleet' and soon, the regular vehicle of today that runs on fuel, should become the irregular one.
All things considered; you would presumably have no clue that a vehicle is electric. When you drive an electric vehicle, regularly the main thing that educates you to its actual nature is the way that it is almost quiet. In the engine, there are a lot of contrasts among fuel and electric vehicles:


The electric engine gets its capacity from a controller.

The fuel motor is supplanted by an electric motor
The controller gets its capacity from a variety of batteries that can be recharged easily.

We need to understand how these vehicles actually work, so we should be looking at a contrast between how regular vehicles work as well.
A smaller and calm engine yields amazing quickening: 100% torque at zero rpm, without the negative discharges related with most vehicles out and about.
EVs are modern and seem to be different. They are completely dependable and are available with many cost and style alternatives.
Why are we thinking of the switch? Well, we do have a couple of reasons that would convince you as well.
It's cheaper as a regular EV doesn't cost as much as you'd think. It's more like a regular car and could be cheaper to buy than a regular car. The 2018 SMART Fortwo Electric Drive and the Ford Focus Electric are good and cheap options for an electric vehicle. The Chevrolet Volt and the Honda Clarity 2018 make had gained widespread popularity as well. The rear wheel drive EV for the Smart Fortwo has a top speed of 81 mph and starts at a mere $23,900. Doesn't that sound amazing? We know it does!
It's much more environment-friendly! Oh well, that's the whole point of having it, isn't it? Let's get a few things straight, climate change is real, and we are going to pay for it if we don't figure something out, soon. This is a small, yet significant change that you can make to your lifestyle and reduce your carbon footprint. Once you start driving an electric vehicle, you can get rid of your old car that is generating a huge amount of carbon emissions and destroying our Ozone Layer.
It's more convenient and sustainable as it doesn't require you to head to the fuel station, you can charge it at home! It depends on the kind of electric vehicle that you buy, honestly. But in future, we will see a rise in these charging stations that have already started showing up a lot on major spots in Sydney and other cities.
If you are planning to get one of these electric vehicles, you might also want to think of the right way to get rid of your old, unwanted vehicle in Sydney. We know of a few companies that offer various benefits for car removal services in the city of Sydney.
The benefit of selling your vehicle to a professional car buyer is that they will take care of everything for you. Active Car Removals in Sydney offers free pickups, free paperwork, free valuation of your car, same day pick-up services and free car towing for damaged and accidental vehicles. They also have the provision to pay you instant cash for cars up to $9999.00 for your old vehicle.
A lot of car owners tend to abandon their cars to save themselves the trouble of going to
The reason we're talking about this car removal facility is that they recycle your vehicle. Not just that, they reuse your vehicle for its parts, dismantle it and then proceed to recycle it. They also buy cars that have been barely used or vehicles in good condition!
With a huge number of verified testimonials and customer reviews, we suggest car removal companies the most sustainable way out for all types of old cars.
We hope you can make the easy transition to electric vehicles as soon as possible with the news the EV policy by Labor in Australia, it should be more of an incentive to switch!

Wishing the best to the readers!