Risky Business - Performing a Safety Check on a Commercial Property
Written by

Auzzi Shopping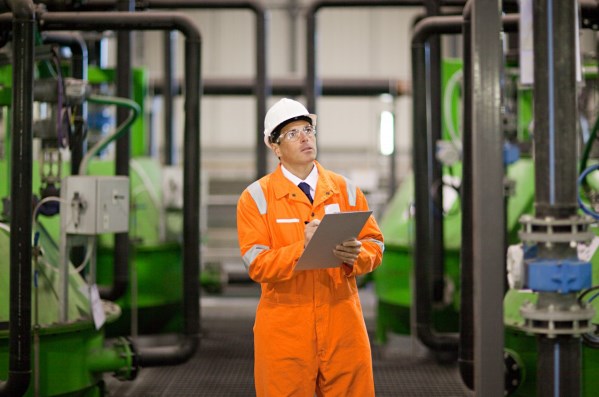 If you are the owner or manager of a commercial property, you know how much work goes into it to keep it maintained and adequately cared for. There are many systems that you need to take into account when maintaining a commercial property such as the electrical system, the heat and air conditioning, and the plumbing system among many other areas.
You can find service providers for each system you need to be checked and evaluated. Some of these service providers will perform a proactive safety check for you to prevent any issues down the road. Commercial plumbing in Melbourne and other Australian cities is one of the services that will need to be evaluated on your commercial property.  
Let's take a look at what you need to look over when performing a safety check on a commercial property to ensure your premises is up to code.
Verify The Plumbing Is Not Leaking
One of the most important reasons to conduct a safety check on your commercial property is to make sure there are no active leaks with the plumbing. This includes the bathrooms as well as the kitchen if your commercial space has one. Look for water spots, puddles, areas of moisture or mildew spots. Make sure to evaluate the water heater, piping, drains, and valves.
The pipes can start to corrode which indicates they may need to be replaced in the near future. Test the shutoff valves to make sure they are working correctly in case of a water main break. Lastly, make sure to verify the water pressure is between 40 psi and 80 psi. In addition, you need to prove the water heater has been inspected for the appropriate temperature, as you do not need anyone to scald or burn their skin.
Inspect The Fire Safety Risks
Another excellent reason to perform a safety check on your property is to make sure it has been inspected for fire safety. The interior will need to be examined to make sure the fire extinguishers are in a location that is accessible with nothing blocking the fire extinguishers as well as that they are fully charged. Your emergency exits will also be checked to verify they are operational and not locked and are free from obstruction. In addition, the sprinklers will be evaluated and tested for proper operation in case a fire did break out.
The exterior of the building will also be examined to check for accessibility in case of fire. During this portion of the check, an inspector would verify the emergency lanes are not blocked and that emergency vehicles have easy access to the building.
Lastly, the hydrants will be examined to make sure that you have hydrants on site and that they are operational in the case of emergency personnel needing to use them to put out a fire. They will be evaluated to make sure they are painted the appropriate colour and that they are not blocked by landscaping, cars, or other obstructions.
Evaluate And Perform Maintenance As Needed
The last critical reason to conduct a safety check on your commercial property is to make sure no pending damage or maintenance needs to be performed. If you have a landscape management team, make sure they have completed a check to the entire property. This includes checking the sidewalk and other walkways, and the parking lot. Gutters will be evaluated as well as outdoor lighting to make sure both function correctly. It is imperative that visitors and customers are able to see when driving or walking on your property.
Why Is A Safety Check Needed On Commercial Properties?
Safety checks are much needed on all properties to prevent any significant damage from occurring and to keep all individuals in the building safe. Ways to do this include verifying the electrical and plumbing are intact and not shorting out or leaking, respectively. In addition, a fire safety check needs to be completed as well as proper regular maintenance. If these checks are performed and maintained, your commercial property will be free of risk for many years to come!