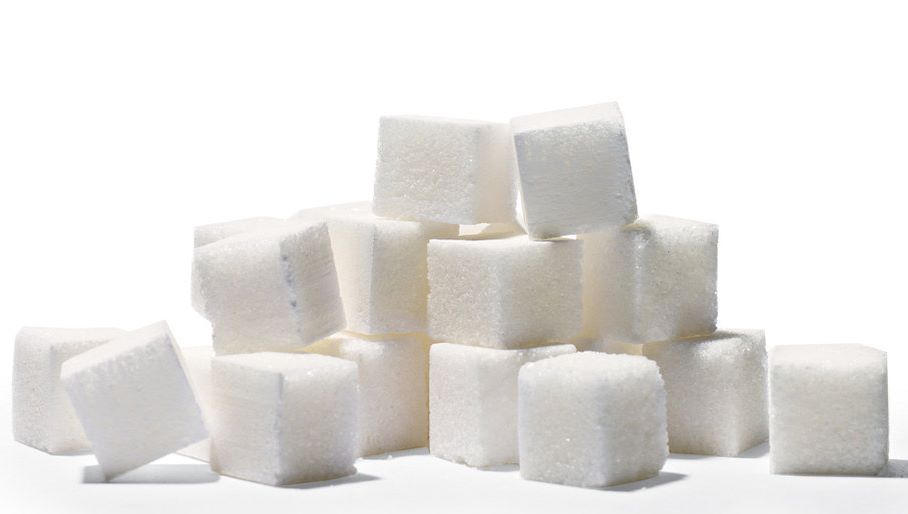 It's no secret that excess sugar consumption is bad for you. Eating too much of the sweet stuff can increase the risk of a range of health problems, including obesity, heart disease, diabetes, tooth decay and more.
Despite the risks, far too many people maintain a passionate love affair with sugar. On average, Australians consume around 105 grams of sugar per day, according to figures collated by the Australian Bureau of Statistics. Of this, about 60 grams (or 14 teaspoons of white sugar) comes from free sugars, a term used to describe the sugar added during the manufacture of foods and beverages.
With these figures in mind, perhaps it isn't too surprising that many people are looking for healthier alternatives to sugar. That's where xylitol comes in. Xylitol is a natural sweetener that looks and tastes like the real deal, but has far fewer calories. There's also a growing body of research that indicates it may offer a variety of health benefits, from preventing tooth decay to fighting ear infections and everything in between.
Are you thinking about incorporating xylitol into your diet? We've rounded up some of the key health benefits of substituting sugar with xylitol.
What is Xylitol?
Before we get into its health benefits, it's a good idea to have at least a basic understanding of what exactly xylitol is. In a nutshell, xylitol is a natural, sugar-free sweetener that is categorised as a sugar alcohol, a type of carbohydrate that features a chemical structure that partly resembles both sugar and alcohol. Typically made from the extracts of birch trees or corn cobs, it resembles a white, granular powder that looks very similar to regular sugar. The human body produces xylitol in small amounts and it can also be found in a range of fruits and vegetables.
Thanks to its naturally sweet taste, xylitol is used around the world to make a wide range of foods, including sugar-free chewing gum, ice cream, chocolate, dental products, health supplements and more.
What are the Health Benefits of Xylitol?
1. Reduces the Risk of Tooth Decay
One of the biggest advantages of Xylitol is that it can help improve dental health and reduce the risk of tooth decay. How? Well, it's firmly established that one of the main causes of tooth decay is mutans streptococci, an acid-producing bacteria that attacks tooth enamel. This bacteria essentially feeds on sugar, which means if you replace the sugar with a natural alternative such as xylitol, you're removing the fuel the bacteria needs to thrive. A 2012 study found that using xylitol-containing chewing gum reduced mutans streptococci levels by an average of 27 percent. Meanwhile, an investigation published in the Journal of Dental Research found that children whose mothers regularly used xylitol chewing gum had 70 percent lower levels of tooth decay than those in the control groups.
2. Healthier Alternative to Sugar
According to official government figures, almost 2 in 3 Australians are obese or overweight. While there are a number of factors at play here, the fact remains that excessive sugar consumption is a significant risk contributor. Xylitol contains about 40 percent fewer calories than sugar, allowing you to satisfy your sweet tooth with less chance of packing on the pounds. In addition, reducing sugar intake is better for your dental health, reduces the risk of heart disease and can boost cognitive function.
3. Prevent Ear Infections
It might surprise you to learn that xylitol can also be effective for preventing ear infections. In addition to suppressing mutans streptococci, xylitol can also prevent the growth of streptococcus pneumoniae, a bacteria that is known to cause acute otitis media (a type of painful ear infection). Research from the University of Oulu, Finland, found that the use of xylitol can reduce the rate of ear infection by as much as 30-40 percent, leading investigators to conclude that "Xylitol appears to be an attractive alternative to prevent acute otitis media."
4. Help Regulate Blood Sugar Levels
Last but not least, xylitol may have a role to play in managing diabetes. In contrast to regular sugar, xylitol has more or less no effect on blood glucose or insulin levels. This enables people with diabetes to indulge in sweetened foods from time to time without putting their health at risk.
It's difficult to always resist your sugar cravings. Xylitol offers a healthy, natural and delicious way to enjoy sweetened foods without the health risks associated with regular sugar.