Dietary Dilemmas – How to Eat Well No Matter What Your Dietary Restrictions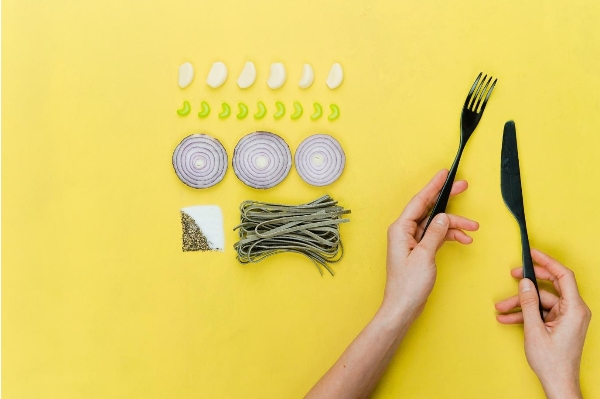 Whether you have Celiac disease, are vegan, or adhere to religious dietary restrictions, navigating the world of food can be hard when your diet isn't considered conventional. Eating out can quickly become an uncomfortable affair when you're met with the blank face of your server, and you can't help but feel as though you're being rude when you turn down yet another offering at a dinner party. The good news is that it doesn't have to be this way. All it takes is a bit of research and communication to ensure you don't leave every outing feeling hungry, unsatisfied and embarrassed. Here are some actionable ideas:
Do Your Research
Living with dietary restrictions means that you have to do a bit more forward-planning than most when it comes to eating out, but fortunately there are plenty of specialty restaurants, cafes and bakeries nowadays that provide options for a range of diets. Whether you're looking for kosher catering in Melbourne, Halal options in country SA or Vegan fare in Darwin, you'll be sure to find something that fits the bill. Just hop on Google and let your fingers do the walking!
Tell Your Friends
Letting your friends know about your dietary restrictions right off the bat can save a lot of hassle and awkwardness in the long run. Most people will be understanding of your needs and be happy to accompany you to a venue that can cater to your specific dietary requirements. Many restaurants nowadays offer a host of vegan, vegetarian, gluten-free, halal and kosher options alongside their regular items, making matters even easier for you and your pals. It's a win for everyone!
Be Open with Your Server
When you're out for dinner, it can be tough to place an order with dietary restrictions without feeling difficult, rude or downright obnoxious. However, kindness goes a long way. If you're polite with your server and clearly explain what your needs are, most will be receptive and willing to help you out. An even better solution is informing the restaurant of your requirements when you make a reservation so that they have ample time to prepare.
Bring Your Own Dish
If you've been invited to a dinner party, chat with the host beforehand and ask if they'd prefer for you to bring your own dish so that they don't need to stress about making a separate meal for you. Even if they end up saying no, it's a good idea to check in anyway to make sure you don't leave the event feeling hungry and disappointed.
Find Some New Recipes
It can be easy to fall into the habit of cooking the same dishes over and over again even when you don't have any restrictions placed upon your diet. If you're feeling uninspired, there's an abundance of helpful recipe apps designed specifically for people with restrictions, allergies, and intolerances. Some apps like Yummly can even personalize recipes for you based on taste, nutrition and skill level. Now you really have no excuse to eat potatoes for five nights straight anymore.
As restaurants and grocery stores become more clued in to the range of dietary restrictions with which many people live, eating well doesn't have to continue being an uphill battle. By getting savvy about which venues you visit, maintaining a clear communication channel with friends and servers, and switching up your regular recipes, you can look forward to eating like a king (or queen), regardless of your culinary requirements.
Photo by Toa Heftiba on Unsplash