Virtual Value - How To Make The Most Of Your Virtual Office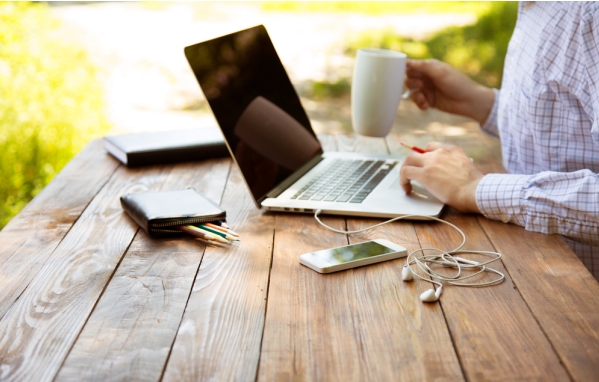 Technology has evolved at an incredible rate over the last number of years and these changes have had a huge impact on the business landscape. The days of signing long-term, rigid office leases and committing to the same brick and mortar setup are a thing of the past. Nowadays, businesses need to be adaptable. It's important to have the ability to do business from anywhere, at any time and to allow your team flexibility in order to remain competitive in today's business world.
With a virtual office, companies are able to slash their business costs, as employees work from wherever they please. As a business owner, you don't need to pay extortionate rental rates to maintain an office a prestigious location in high value locations Going virtual allows you to still have an address is a sought-after area of the city but without the high fees, allowing you to allocate more funds to the areas of your business where it is most needed and can provide more value.
Let's take a look at a few key steps you can take to ensure that you get the most out of your virtual office and make this office solution truly benefit your business.
Use The Right Tools
Working from a virtual office is a change of pace for most business owners and it's important that you utilise the right tools to ensure everything runs smoothly. Cloud computing applications are available for just about every business task you could need, so spend some time choosing the right ones. Cloud-based software can be accessed from any location, anytime, making these solutions the perfect addition to your virtual setup.
Communicate Effectively
Operating your business from a traditional office space, you have a way of physically keeping tabs on your employees. You can see when they are working hard, when they are slacking off and when they don't show up to work at all. With a virtual office, on the other hand, things work a little differently.
While you can utilise clerical and HR software packages to help, communication really is the key to success. Put systems in place, streamline your processes with a CRM you are comfortable with and effectively communicate what you require and expect of your employees. With clear and effective lines of communication and project milestones in place, you'll make the transition to the virtual realm even smoother.
Build a Company Culture
Working remotely means that you will rarely, if ever, see or even meet your employees face-to-face. If you fail to build a rapport with your employees, develop trust and embrace some kind of a company culture, things can go south fast.
To be successful, it's important to ensure your employees feel part of a team and are driven to be more productive for your company. If you are based in the same area, consider organizing team-building days or social outings to build a relationship. If your team are scattered around the globe, have regular conference calls or webinars and include everyone to build a company culture among your staff.
Strike the Right Work-Life Balance
Setting your own hours is liberating. It's exciting to be in control of your own schedule but in order to get the most out of your virtual setup, it's critical you strike the right balance between work and play. Some business owners and employees will tend to overwork and burn themselves out, becoming unproductive and frustrated with the job. Others will have a tendency to embrace their newfound freedom too much and end up rushing to meet deadlines, delivering sub-standard results.
Allow for an adapting period when you first go virtual. It can take some time to strike the right balance. You need to hold yourself accountable to your own high standards but also learn to embrace the extra time you have to spend as you please.
Make the Most Of Your Virtual Office
For most business owners, moving their company to a virtual office is an exciting time. You will cut your costs, have more time on your hands and you'll have access to more funds to allocate to the areas of your business that need it the most. To get the most out of your new setup, be sure to choose the right tools, keep open lines of communication with your staff and build a rapport with your team. With the right approach, you will see your business making strides in the right direction in no time.

Image: http://www.businessnewsdaily.com/images/i/000/012/069/original/remote-worker.jpg?1470227375