How to stay relevant in the world of modern sales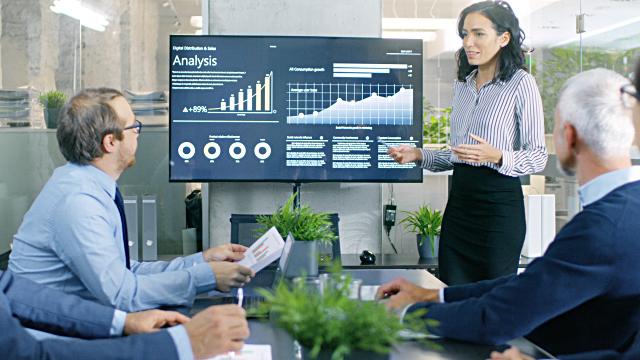 Anybody who works in a modern corporate environment will tell you that the face of sales is changing rapidly. The days of cold calling and formulaic selling are increasingly a thing if the past as sales team shift their focus increasingly from tactical selling to strategic selling. In short sales is now about building relationships and solving problems and not just about selling a product. Granted, products are still needed, but increasingly they are the domain of reps, rather than sales people. To be good at sales in current times you need to be able to provide bespoke solutions. Here are a few tips to help you improve your hit rate and to close more often.
Don't go on about yourself
It is great to be proud of your company's achievements and partners, but the truth is potential clients are more interested in hearing what you can do for them, not what you did for somebody else. If you are already in the room, then you have already do enough to pique their interest, so keep the introduction of who you are short – there is no need for a long and tedious Power Point. A video is often a good idea. A Google search for a phrase like 'corporate video production Canberra' should provide you with the results that you are looking for and you can take it from there. A succinct video, two or three minutes long, looks good and is a great way to start the meeting off.
Listen lots
The old saying that a person has two ears and one mouth and that they should use them in that ratio is very pertinent in the world of sales. Don't talk too much, listen! The goal of a strategic sale is to solve a problem and to provide a high value solution. In order to do that you need to know what the problems are where you could provide a solution. If you are so intent on selling what you have got that you don't hear what the client needs, then you are never going to close anything.
Ice to Eskimos
There is an old saying which suggests that a good sales person could sell ice to Eskimos. Sadly, many people thing this is true. The reality could not be further from the truth because good sales people seek to create repeat business, to build relationships and to solve needs for their clients. By selling ice to an Eskimo all you are going to end up with is a single sale in an already cold and hostile environment.
Take what is on the table
Be aware of not trying to over sell. If there is an opportunity on the table that is there for the taking, grab it with both hands. And then take a long-term view. Close one deal and deliver and then come back for more. Too often the quick win is lost or glossed over because the sales person wants to push for more. Remember, sales is about building relationships and making yourself an indispensable partner, this is a process that happens over time. If you are too pushy or all over the place the message and the opportunities are obscured and somebody else will win the deal.