How the ceiling can change your office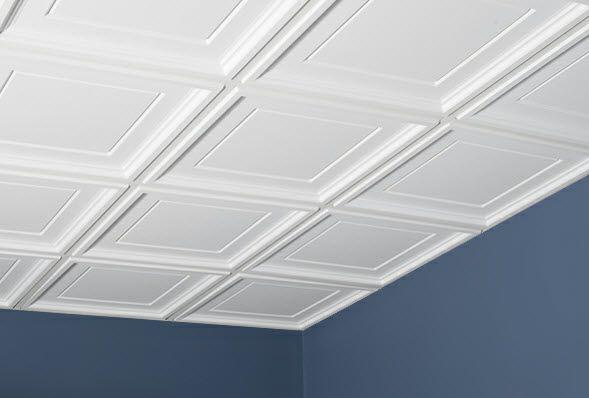 When it comes to laying out and equipping an office there is a lot of areas that most office designers and planners will think about. Relaxation areas, the amount of natural light and fresh air. The colour of the space and greenery and plants. There are so many things that are considered, it almost seems like the list is exhaustive. But it probably isn't. One of the most frequently overlooked elements of any office, which has the ability to be a game changer for so many reasons, is the ceiling. It is almost never considered as an area of focus by anybody. But here is why it is something that should be looked at.
Insulation
Controlling the temperature of any office is very important. All too often people try to manage the process through the use of air conditioning, which makes sense on many levels. But air-conditioning is never as good as natural air-flow. Too much air-conditioning can also lead to sick-building syndrome and fighting amongst staff about if the temperature should be higher or lower. Done properly, with suspended ceiling tiles as part of the solution, an insulated ceiling is a much better solution. These tiles allow for a space between the roof and the ceiling, but they are also foil-backed to ensure that outside hot or cold air does not penetrate the work-space and make for uncomfortable conditions. A well-insulated means that the air-conditioners don't have to work as hard which is good for the electricity bills and the environment.
Mood
A ceiling doesn't need to be boring and grey, you can do almost anything with it. Paint it a lovely colour or create stars capes or sky-effects. Roof tiles are also available with fissured surface patterns to break up the monotony. The point is when people get frustrated and they want to tear their hair out, they tend to look up towards the ceiling. So, look to create an air of calm and serenity through the clever use of the ceiling space. If all they see when they cast their heads skywards in search of inspiration is a sea of the boring grey roof, then your staff will find it hard to push through when the going gets tough.
Protection
The ceiling is not just for insulation and inspiration, it is also a valuable protection layer that is often taken for granted. Modern ceiling tiles have been designed to take into account a number of protective roles. Designed with special edges and foil backs, ceiling pieces join together to help, amongst other things, to eliminate external noise-pollution, guard against water. Water damage can be a big problem, either due to a leaky roof or to issues with pipes that run in the ceiling space. A well-designed ceiling will ensure that in the event of a water problem that the valuable equipment below is as safe as possible. Other benefits of good ceiling installations include minimised dust penetration and of course the thermo-regulation that we mentioned earlier.