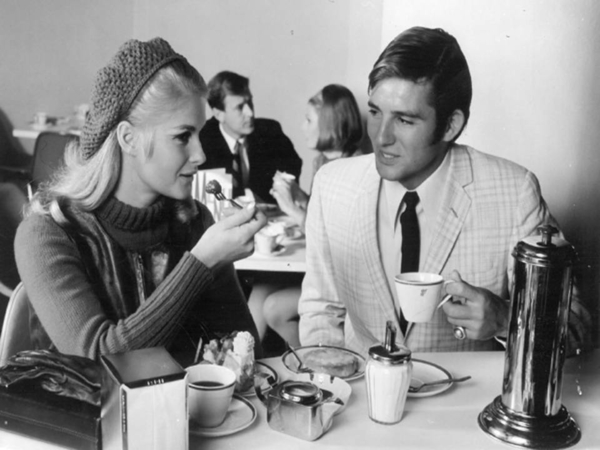 Sofitel Sydney Wentworth celebrates 50 years of The Wentworth Hotel
This year is one of reflection and celebration for Sofitel Sydney Wentworth with the luxury heritage hotel turning 50. The first 5-star hotel to open in Sydney during 1966, the hotel will mark this impressive milestone by inviting guests to embark on a journey of the historic Wentworth Hotel.
General Manager of Sofitel Sydney Wentworth, Wayne Taranto said: "We are extremely proud of the hotel's heritage and this year we will fully embrace the beginnings of The Wentworth Hotel with a variety of celebratory hotel activations throughout 2016."
The site of The Wentworth Hotel has fascinating origins, from a publishing house for The Australian newspaper in the early 1800s to a boarding residence. Following a fire and transformation of the building to a hotel with a magnificent ballroom, the majestic venue hosted King Edward VIII and the Duke of Windsor during the early 1920s.
In 1950 Qantas Empire Airways negotiated an interest in the hotel site, beginning a new phase. In 1961 approval was granted for Qantas to build a new 400-room hotel next to Qantas House in Chifley Square. The new Wentworth Hotel was completed in 1966 and became the outstanding first 5-star hotel in Sydney.
"The hotel will release a limited edition remembrance booklet and video with original footage of the hotel opening and its evolution throughout the five decades, as well as a selection of anniversary offers for our valued hotel guests," said Wayne.
"We can't let the year end without honouring the official opening day of the Wentworth Hotel on 14th December 1966. Therefore on that day, we will host a grand celebration in our iconic Wentworth Ballroom. Details of this event will be released later this year."
Over the years, The Wentworth Hotel has hosted many international dignitaries and celebrities, such as Queen Elizabeth II and the Duke of Edinburgh. Other visitors have been Prince Charles and Princess Diana, numerous film and sports stars as well as the first men on the moon.
The hotel's 50th anniversary offers touch on every area of the hotel inviting past and present guests to stay at Sofitel Sydney Wentworth during 2016.
50th Anniversary Luxury Leisure Escape
Re-discover the romantic city of Sydney with Sofitel's Magnifique Romance Package. For the occasion, Sofitel Sydney Wentworth has tailored this package to create an unforgettable anniversary experience priced from $400* per night per room.
This luxurious package is inclusive of:
Anniversary themed mini high-tea selection upon arrival including Ronnefeldt tea
Breakfast served in-room every morning
The luxury of time, with late check-out until 4.00pm
50th Anniversary Dining Offers
Executive Chef Boris Cuzon will re-invent some of the most popular dishes in the history of The Wentworth Hotel. Every quarter, Chef Cuzon will re-design one iconic dish representing one of the past five decades and seal 50 years of memories.
Throughout 2016, Garden Court Restaurant will feature the most famous dishes from the past five decades. Until 31 March 2016, the iconic steak diane can be enjoyed at Garden Court Restaurant and from 1 April Boris Cuzon will re-create the 70s iconic chicken bordelaise.
Every guest that celebrates a 50th Birthday or anniversary will be surprised with a complimentary glass of Veuve Cliquot for every 3-course lunch or dinner menu ordered.**
50th anniversary Wentworth High Tea
The traditional 'Wentworth High Tea' will be transformed into an anniversary themed masterpiece, especially for the birthday celebrations.  Executive Chef Boris Cuzon has created an array of exquisite sweet delicacies bursting flavour and colour such as raspberry and pistachio macarons, lemon tartlets, 'The Wentworth Cheesecake', chocolate and lime choux, opera cake and mini pavlovas. Each High Tea includes an exclusive, limited edition teacup and saucer from iconic designer Cristina Re's new range, 'To Paris with Love' inspired by her love of all things Parisian.
$79 per person including a glass of Veuve Clicquot and Cristina Re's designer tea-ware.
Offer available from 1 May to 14 July and 1 November to 31 December 2016. Bookings are recommended and subject to availability.
50th Anniversary Conference Offer
As part of the celebration, let Sofitel Sydney Wentworth entice you back where it all began and host your next function at the hotel. To mark the 50th anniversary, for every 50 rooms booked per
Night, guest are invited to indulge in the renowned Wentworth High Tea for 2 guests at Soiree.
Make your booking before 30 April 2016 for any residential conference held from 2nd June – 30th September 2016 and also receive a 10% discount on any audio visual equipment provided by the in-house production team. Delegate packages start from $95 per person.
*50th Anniversary Luxury Escape is subject to availability and conditions. Anniversary themed amenities for Magnifique Romance Package are only available until 30 December 2016.
**Dining offer valid for Lunch & Dinner during opening hours of Garden Court Restaurant until 30 December 2016. Subject to availability and conditions apply. Bookings are required.
***Offer available for residential conferences booked by 30th April 2016 and held from 2nd June – 30th September 2016. A minimum of 20 rooms per night required to be eligible for the conference offer and 50 rooms per night for the 50th anniversary incentive. Subject to availability and valid for new bookings only.
The history of the site of The Wentworth Hotel
In 1800 the site of the first Wentworth Hotel in Lang Street became part of a developing area of the new colony of Sydney called Church Hill. In 1824 three substantial, two storey terrace houses were built in Lang Street. The last terrace, No 3 Church Hill, became the future Wentworth Hotel. William Charles Wentworth and Dr Wardell launched "The Australian" newspaper which was published from No 3 Church Hill in 1833.
In 1854 a boarding residence was operated on the site which became known as Wentworth House. In 1882 Mary Hayes purchased Wentworth House and renamed it the Wentworth House Family Hotel. On Christmas Day in 1888, fire destroyed Wentworth House. In 1901 the lease on the Wentworth Hotel was given to Donald Samuel Maclurcan and remained in the Maclurcan family until 1950.
The Wentworth Ballroom was added and opened in 1920. The Prince of Wales, later King Edward VIII and the Duke of Windsor after abdication, danced in the new ballroom on a number of occasions. By 1925, the hotel was a well established and popular destination and was expanded to 100 rooms and further expanded in 1940 to 200 rooms.
In 1950 Qantas Empire Airways negotiated a controlling interest in the hotel, thus beginning a new phase in the development of the hotel. In 1961 approval was granted for Qantas to build a new 400 room hotel next to Qantas House in Chifley Square. The new Wentworth Hotel was completed in 1966 and was the first five star hotel in Sydney. In 1982, the hotel was resold and further refurbishments were done. In 2002 AccorHotels began managing the hotel under the Sofitel brand to bring it to what it is today, a luxurious 5-star hotel in the heart of Sydney CBD.