Written by NewsServices.com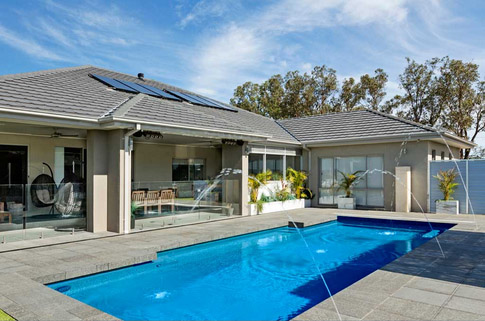 Real estate is perhaps one of the most popular sectors of the economy these days. The fact that it has something to do with the system and process of selling and renting residential properties to interested people makes it a highly essential industry that will not stay out of business for long.
So when the time comes that you are going to choose a particular field to get a highly lucrative profession and have a stable source of income, then one of the best industries to get into is real estate. Knowing that more and more people are interested to invest in real estate, it is a great choice if you get to work in the field. But before doing so, make sure that you have the right education and certification to back your skills.
Most Recommended Online Real Estate Training Courses
Knowing the fact that there are numerous new changes in real estate course curriculum these days, there should be no more surprising that there are more and more training programs that offer what they claim to be the best to make you become the most skilled, trained, and knowledgeable real estate professional for interested people to get you.
So when it comes to finding the best online course or training program to become a real estate professional, then you better check out the official site of Validum Institute, as this has been one of the most accredited training institutes in the field of real estate.
You can enroll in their various real estate training programs that would perfectly suit your needs and preferences concerning the kind of profession you want to get into.
You can enroll in their program to become a real estate agent with a full license, which is the most popular training program today. Once completed, you will finally have the license needed to become a full-fledged real estate agent. But aside from being an agent, other jobs can be learned through Validum's accredited real estate programs.
Other jobs include working as a sales agent or property manager, as well as being a resident letting agent, both of which are highly lucrative professionals under the real estate, but still require you to complete the training courses to get the corresponding license or certification.
Why Take Real Estate Course Online Here?
Despite the ongoing new changes in the real estate course curriculum, you must keep up with the updates and changes concerning the training programs offered for real estate. It is because real estate is a highly in-demand field that keeping updated in the courses is important.
First of all, professionals in real estate are highly in-demand right now. Not only real estate is a highly lucrative market, but also that houses and residential properties are essential.
Aside from that, you will get all the legal information you need. Not only that, you will never stop learning new things considering the growing scope of the industry. And lastly, there is nothing more fulfilling than helping other people finally find their dream home.