Business Marketing in Australia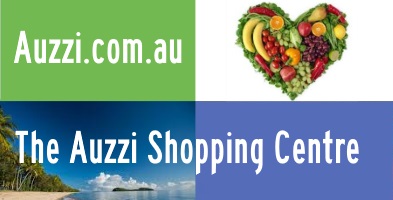 Auzzi Shopping Centre is an online department store that provides advertising, lead generation and sales opportunities for SME's in Australia.
Business people operating sales or services business, can sell their products and services on Auzzi.
Many businesses have established supplier relationships with distributors and welcome an opportunity to sell their exclusive stock through an established high traffic online store.
Choosing to advertise or market products on Auzzi is like having a no cost branch office. The only cost is 10% commission on actual sales.
There are no set up costs and business people can make extra money by using their supplier contacts to establish an online shop at Auzzi. It is really like a shopping mall in a suburb except that it is online in Australia. The benefit of that is that buyers can be anywhere not just in a neighbourhood.
Gumtree is a product sales service that does little to promote or market a business. It allows people to sell a car part or a used TV but not let people know about a business. Auzzi allows people to show their shop and its products as a comprehensive business marketing tool display that is far more informative and brand building.
Auzzi has a travel division known Auzzi Traveller that works with travel operators all around Australia who wish to extend their booking network. Auzzi Traveller lists the business and allows people to make bookings in real time directly with providers 24/7.
Whether it is a trip in the Whitsundays or an outback adventure, full details can be found at Auzzi Traveller.
To establish an online shop at the Auzzi Shopping Centre contact Businesses.com.au or RogersDigital.com for a no obligation discussion. Your new online store can be in operation within 24 hours to sell much more of your stock than you do now.
Auzzi also has a deal section where business people can run a group buying or special promotions to move stock or sell seats.
A huge advantage of advertising on Auzzi Shopping is that stores are promoted on other sites including the high traffic business news site, Businesses.com.au at no cost.
Thinking of
expanding your business
. Then think Auzzi Shopping for fast sales and new customers