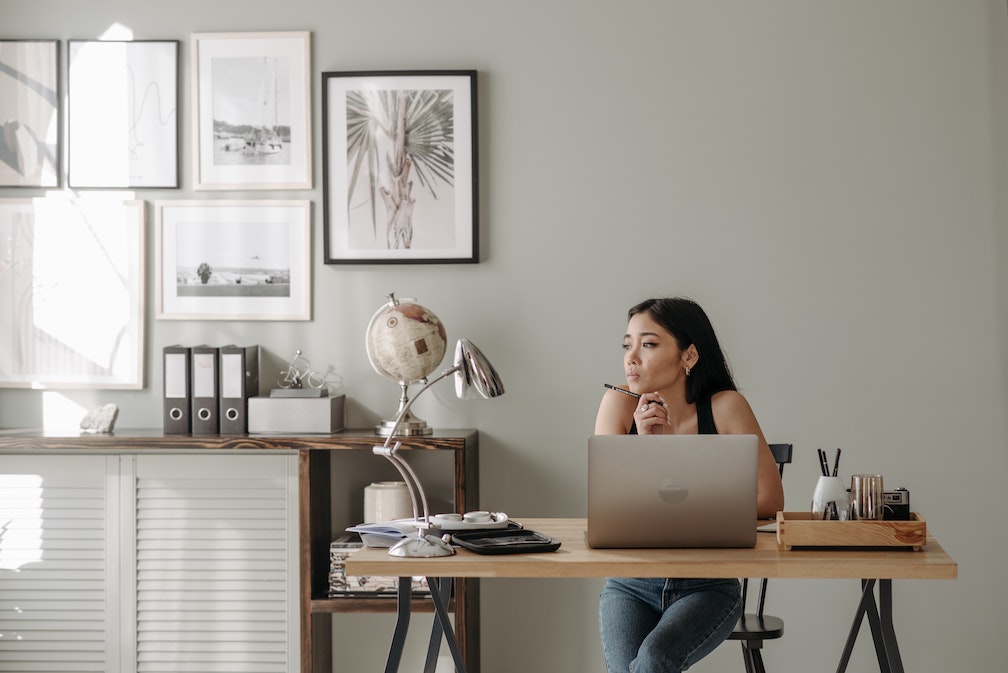 As the season changes, you may want to consider a makeover for your office walls. The effort and expense are worthwhile because research shows that office designs can impact the mental well-being and productivity of the workforce. Why not invest time and effort in office decor? 
A wall makeover is a good start because you can do it with little investment of time and money. Going minimalist is the best approach because it's simple, elegant, and clutter-free. The trend is in vogue right now and here to stay. 
Lucky for you, we have a list of minimalist wall decor ideas you can try out this summer. Let's get started!
Refresh with summer hues
A fresh coat of paint is an ideal start to a wall makeover project because it sets the stage for more. You can check the trending hues for the season online and pick a favorite for your walls. Remember to match it with the decor to bring harmony to your workspace. 
You can create an accent wall with textures or wallpapers to maximize the appeal. You may hire a professional contractor or even try a DIY project if money is tight.
Create a gallery wall
A gallery wall is an excellent way to make a compelling statement in your office without going over the top. Stick to a color scheme, such as black and white, to give a personality to your walls. Pick a gallery theme next. 
You can get creative with pictures from special occasions or certificates of your achievements. Hang them in a cluster, and mix up the sizes and orientations for visual interest. 
Think abstract
Decorating your workplace can be a challenge. After all, you want it to look simple and professional while maximizing the aesthetics. There's always a chance of going overboard with wall art, but abstracts do the trick. 
This art form uplifts the space and enhances its appeal without being too loud. Moreover, it provides a sense of style and blends well with all decor types. 
Add textured wall hangings
Abstract prints make a great choice when it comes to adding visual appeal to your office walls. You can go a step ahead to bring some texture with wall hangings. 
A neutral-colored macrame wall brings warmth and inspiration to the recreational areas of a workspace. You can hang up a tasteful rug in the reception area to bring a luxurious feel to the space. 
Install floating shelves
Small spaces are a concern for most business owners these days because real estate prices are booming. But you can use smart measures to maximize the available space. Why not install floating shelves to add extra storage and display space? 
Look for shelves crafted from natural materials such as wood or bamboo for an organic feel. But remember to keep them organized and uncluttered to bring in good vibes.
Minimalist wall decor is a great way to enhance your workplace environment. Try these ideas to transform your office into a productive zone your employees and clients will love.