Roomorama.com is a website for short-term accommodations worldwide
Choose from over 130,000 properties
We are an online booking platform connecting travelers to more than 300,000 unique, stunning accommodations around the world. We offer a simple and automated process to search and book places to stay. Look for short-term vacation rentals worldwide Professionally managed, instantly bookable.
The Founder of Roomorama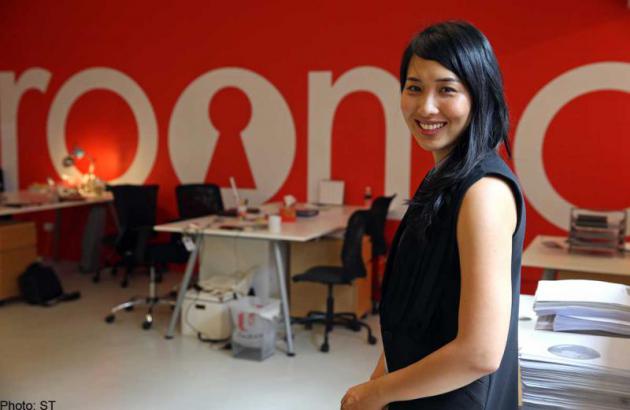 Jia En is one of the founders of Roomorama.com, a leading platform for short-term accommodations worldwide. Her passion for travel, combined with the frustration at the lack of affordable, yet decent accommodation, led her to found Roomorama with her then boyfriend, now husband, Federico Folcia.

Prior to Roomorama, Jia En worked at Bloomberg, in New York.

What exactly is Roomorama?

Roomorama is the largest platform for professionally-managed properties worldwide. Roomorama currently has more than 120,000 properties, in more than 5000 locations worldwide (and growing).

How did you come up with the idea of Roomorama?

Federico and I are avid travelers. Before we started Roomorama, we were in our mid 20s, tired of staying in faceless, cookie-cutter budget hotels and backpacker hostels, yet we weren't quite able to afford swanky boutique hotels either. We looked around us and thought that there must be thousands of apartments sitting empty at any one point in time – how do we find them, how do we book them, and how do we convince the other party that we are legitimate and safe?

At the same time, whenever we traveled, we always rented out our place to travelers coming to NY via online classifieds like Craigslist. However, we never really knew who was on the other side of the transaction, we had to deal with no-shows, and we had no way of showcasing the positive feedback we received.

To solve all these problems, we started Roomorama – we wanted to create a platform that would make it very simple and safe for travelers to find and book a place to stay anywhere in the world, and for homeowners to be able to rent out their place in a hassle-free way.

Could you walk us through the process of starting up Roomorama?

Starting out was very difficult. First of all, because neither Federico nor I are technical, we had to find a company to help us build a website based on our wireframes that were initially all hand-drawn on paper!

The next challenge was to convince the first few hosts to sign up with us, with no history or track record to speak of. We went out and met every single one of the first few hosts, and visited their properties to make sure they were legitimate and of good quality. We then had to go out and find the people who would actually come to our site to find and book an apartment. I remember personally posting ads, handing out flyers in the cold, and actually calling all the leads that came to our site, and tried to make a sale happen.

While the concept was starting to gain traction in New York, we still had to convince people everywhere else, that staying in an apartment or home was actually a better idea than staying in a hotel. We did this through active engagement with the media, networking as much as we could, and just being advocates and ambassadors of this new trend of travel ourselves.

How has it been like managing the business since?

Things have changed a lot since we started. We have grown from a small concept to an actual company, with 45 employees worldwide, and thousands of people around the world using our product and service. At the same time, we always feel like we could be doing more – we never stop pushing ourselves to keep innovating and keep changing. There are plenty of ups and downs. We have small victories everyday, but also run into challenges and seeming failures as frequently.

Now, in addition to the problems we had to solve as a small company of two, we also have to manage many more people, and every day, we learn that that is probably the hardest thing to do.

Read more at http://www.asianentrepreneur.org/jia-en-teo-co-founder-of-roomorama-2/

Roomorama Facebook Page http://www.facebook.com/roomorama
Roomorama Video

How Roomorama Works from Roomorama on Vimeo.
Why Roomorama


Go Global, Live Local

Book from 300,000 short-term home rentals worldwide.

We work with corporate partners and verified hosts you can trust with Roomorama Instant to guarantee you booking confirmations immediately.