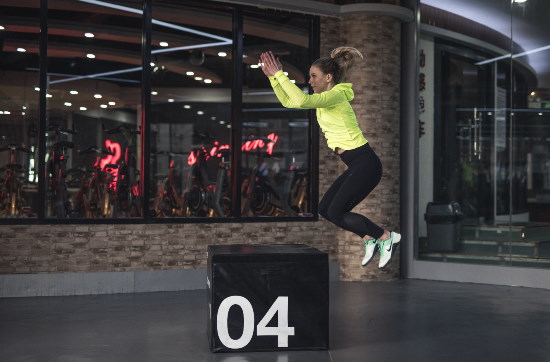 A workout is part of life as it serves the function of a driving force for fitness and wellbeing. Regular exercise brings immense benefits for your physical and mental health and keeps you going. Such an approach helps you to fight back diseases and keep us motivated to defy the odds. This scenario makes it imperative for all age groups and genders to remain fit.
But as we progress in our lives, we may find it challenging to maintain a strenuous workout routine. Working moms, executives, and people in business sometimes find it hard to incorporate exercise in their schedules. Similarly, a working mom has to go through a lot daily. They have to dedicate time to the kids and participate in social and household activities.
These mothers need the right amount of motivation to keep themselves in proper shape. This way, they can have a more excellent work-life balance. So, with the sole aim of helping mothers achieve this task, we will put forth some essential and enjoyable tips.
1. GET YOUR MOM THE FITNESS GEAR
A great way to motivate a mom to resume or begin workout is to get them appropriate fitness gear. Find out what they like to wear and which specific clothing they prefer. Depending on their body shape, you might want to get them plus size activewear as these can be a preferable option. The simple way to attempt this is to take your mother to her favorite sportswear shop and try some brands Doing so will give you a decent sign of what they will look like, and then proceed with the purchase.
2. ACKNOWLEDGE THEIR EFFORTS
As human beings, all of us need acknowledgment and appreciation to keep ourselves going. And those who discover it as a challenge to keep up with a specific routine or habit need it even more. So, as your mother takes the big step of resuming her workout routine, appreciate her as much as possible. Remember to and acknowledge her efforts until she is used to the new schedule. Tell your mom she's doing a great job and achieving her milestones. Help her to set up realistic but challenging benchmarks and make it feel rewarding.
Ever since we were young, we get motivated when we watch and see others performing a specific action. The same method can be applied here. If you feel your mom is missing out on her fitness schedule, just start running on the treadmill in front of her. You can also do some of your pushups in an area of the house where you can observe easily. You can also ask your mom to join you if she shows some interest in participating. Within no time, you will feel like she has become increasingly motivated to resume a few of her exercises too.
4. GIVE THEM SOME REWARDS
We all function through rewards and like to enjoy our efforts as they bear fruit. So, every once in a while, take your mom to her favorite game. It could be a visit to a bowling arena, or her favorite dinner. Make sure that she takes a fitness-savvy diet. Also, taking a break from the exercise every once in a while is a rewarding thing too. Another way to reward your mother is to enhance her workout equipment. To do so, you can bring for her a new set of dumbbells or other exercise gear.
5. FIND SOME INSPIRATION
To resume the week with a great workout enthusiasm, you and your mother can watch workout routines together. Moreover, the two of you can listen to the advice of a renowned mentor or fitness coach. Fitness mentors are a great source of motivation because we always like to imitate them as workout enthusiasts. You can also elevate her level of inspiration by buying some favorite fitness-related books of her choice and preference. You may also regularly post fitness quotes or images to her mobile phone occasionally. It will remind her of the workout ambitions and objectives.
6. INTRODUCE SOME APPS
While there is a differential opinion on fitness apps, these can come in handy because of their utility. Many fitness apps can be a great source of remaining up-to-date and motivated. They contain hundreds of exercise positions, tips, and allow for setting up a good schedule. Above all, these apps send you constant reminders when a workout schedule is due. This way, there is a rare chance that you will miss any critical component of your routine. The apps will also let you get some valuable fitness advice according to your requirements.
7. SET ACHIEVABLE GOALS
All workout enthusiasts set challenging goals to achieve their workout targets. But it doesn't mean that one size fits all. Motivate your mom to participate in whatever suits her and help her to set realistic goals. Also, positively advise her and help her progress towards her goals in small steps. Defining objectives that you can accomplish can move you to proceed with the daily schedule, notwithstanding all chances. To have the right targets in sight, remember to lookup online to benefit from some of the useful resources. It will help you determine specific exercise, diet, and calorie intake needs.
THE FINAL WORD
A workout is not an easy task, and for some, it may prove to be an uphill task. When you stop taking part in a particular fitness activity, you need an adequate amount of motivation. It requires consistent efforts, but for many of us, this isn't possible to do on our own. However, with continued motivation and acknowledgment, anything is possible.
Ensuing the tips mentioned above can be of great help if you follow them with dedication. For instance, getting your mother an all-new fitness gear and ensuring some rewards will produce the required output. Being realistic, motivated, and consistent in exercise is the key to having a perfect body. So, let's do some motivation and achieve some fitness tasks!