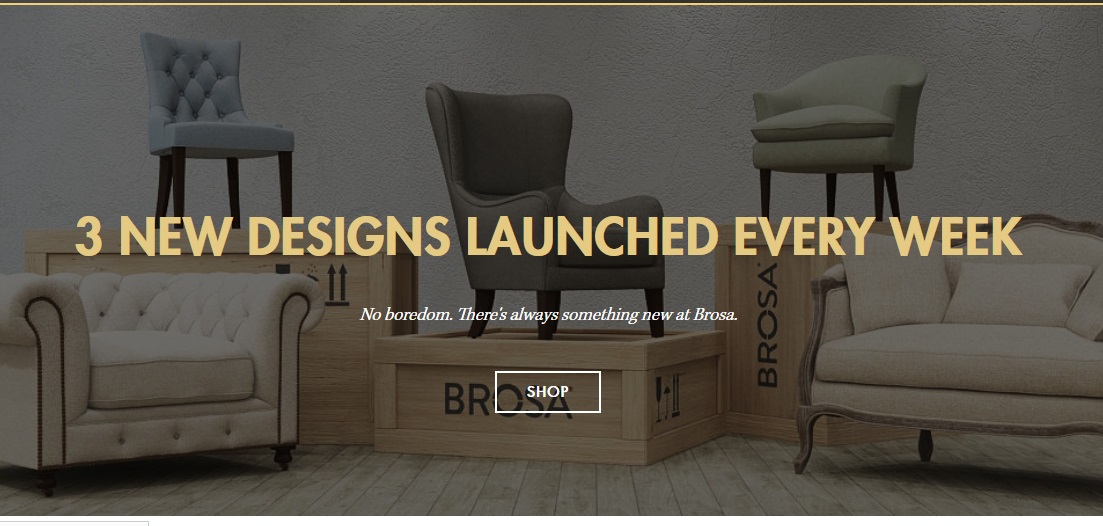 Brosa sell exclusive designer furniture pieces direct from the makers to the customer. We work with designers all around the world who submit their unique furniture designs to us. We then bring these ideas to life and make them available for sale to customers.
Customers no longer need to settle for generic mass produced furniture and can instead find quality designer pieces at affordable prices. We ship free of charge to metro areas in Melbourne, Sydney and Adelaide
Brosa was born from a discontent with the status quo and a desire to change the designer furniture industry.
For too long, beautifully made furniture meant a premium price to accommodate the high margins of traditional retailers.
With Brosa, we set out to reinvent that process with designer pieces that would never cost the world because they are delivered straight to you from the makers who pour their heart into each and every piece.
Find out more