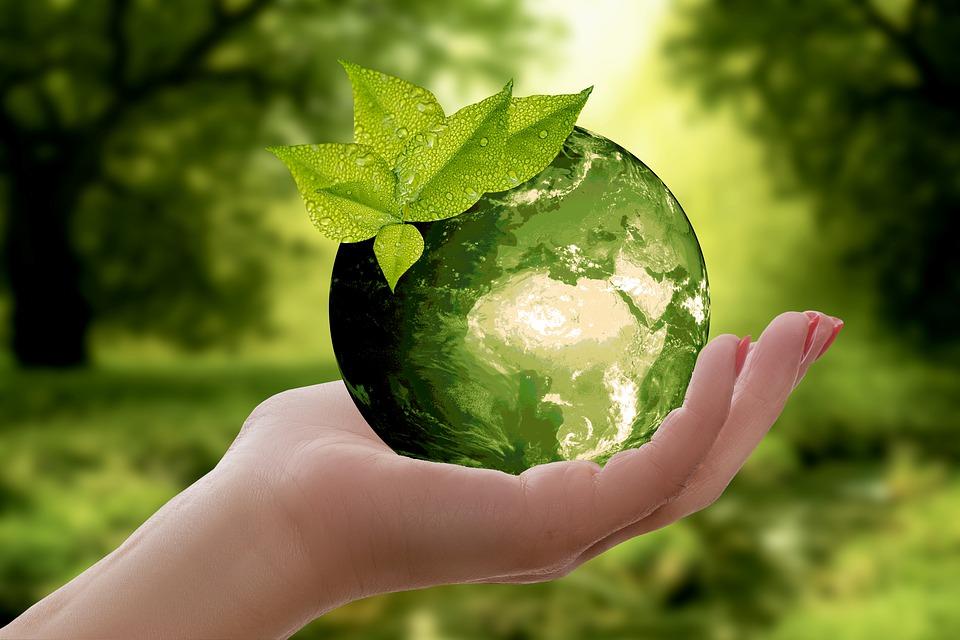 If there is one thing that we use every day with great frequency, it is the packaging of various shapes that are used to cover or protect food or different objects. After use, they are found everywhere, forming with other waste mountains of rubbish in public places.
Garbage and waste have negative impacts at different levels and create great ills. To avoid throwing them, rubbish removal in Sydney is an extremely effective method. What are its various advantages? In this article, we will look at the main benefits of recycling. And although it is no secret to anyone that this is really NEEDED, we will try to explain in more detail why. Let's get started!

Health and social benefits
Recycling garbage is a process that consists of sorting them to extract the elements that are still usable or reusable in different other industrial companies. This process makes it possible, for example, to obtain molten metals, paper pulps for the production of new papers, biodegradable organic materials for the production of fertilizers or animal feed. Besides, recycling plastics makes it possible to create new plastic objects.
The presence of large recycling companies and companies in need of recycling materials further accentuates this need to collect household waste or those abandoned in dumps. This increasingly strong collection in which more resources are put makes it possible to rid the streets and the dwellings of waste, often harmful as well to the hygiene and the health of the people. The absence of waste and garbage is also a sign of maintenance that protects the various infrastructures.

Recycling for optimization and rationalization of industries
Industrial production requires several stages, but one of the main ones to start with is, above all, the search for raw materials and other materials for production. The search for these materials is not always easy and they are sometimes very expensive. With the mechanical use of non-renewable resources, we are increasingly weakening our ecosystem with an increased risk of total disappearance. The rational use of available resources is therefore essential for optimal management of the planet's resources.
Also, recycling makes it possible to find several reusable materials at a lower cost. This waste which we could forget and leave cluttering different places would obviously be much more useful in factories for the production of different elements. The use of these elements facilitates the search for raw materials and production materials which accelerates the production chain.
Certain industrial sectors also require the use of waste or recycled materials. This is, for example, the agricultural sector where most of the fertilizers are obtained from biodegraded organic matter. Plastics and papers are also highly recyclable elements because even if they are not degradable, they can undergo different transformations to give objects new aspects and better utility.

Economic and ecological advantages
The use of recycled materials offers many economic advantages as follows:
It prevents having to buy certain materials necessary for production, because these are easily obtained through recycling of waste, with only a few treatments.

The methods of extracting or obtaining certain materials often require very expensive resources. Recycling, on the other hand, is only part of a collection and rational treatment of garbage.
From an ecological point of view, there are also several advantages to recycling garbage:
The reused materials free the environment from dirt and preserve certain resources which are unfortunately over-exploited and threatened.

It promotes a large collection and good conditioning of different garbage, thereby freeing the streets and cities of waste.

It allows the use of recycled materials for the production of new elements.
This process, therefore, has many socio-economic advantages while promoting the optimal use of resources.
It, therefore, seems fairly obvious that the world stands to gain enormously from the proper maintenance of garbage in our environment, not only to preserve ourselves but also for the benefit of society and the planet over many years. All of this inevitably involves waste collection and a basic recycling instinct.

Recycling minimizes pollution
All forms of pollution in the modern world come from waste. Here a man threw away a plastic bag, here is another one. And there are 7 billion of us on earth! And every day we make waste. You can't even imagine how many tons of garbage is generated in the world every year! Recycling waste, such as plastics, iron cans and various chemicals, significantly reduces the level of pollution (given that plastic is the most emitted waste). Many wastes can be recycled countless times (e.g. glass), some only a limited number of times (e.g. paper).
In any case, recycling is not a reckless waste dumping, but its clever use.

Protects the environment
The great advantage of waste recycling is that it plays a significant role in protecting and preserving our nature. We give an example. Huge forest areas for paper production are cut down annually. Large-scale logging leads to deforestation. And deforestation leads to the extinction of animals, deterioration of the climate and many other global problems. At the same time, paper recycling reduces felling, helping to save the earth's forests.
This classic example demonstrates one thing - many other natural resources can be reused to preserve the environment.

Recycling minimizes global warming
Recycling minimizes global warming and its serious consequences. During the disposal of waste through incineration, a gas is formed that contains carbon dioxide, sulfur, and nitrogen. These gases contribute to climate change and global warming.
The recycling process involves minimal burning, and the waste is converted into reusable materials with zero or minimal harmful effects on the environment. The entire process of processing and manufacturing waste products produce few greenhouse gases.

Preserves natural resources
If the processing process were not used, this would mean that new products would be produced exclusively from their primary raw materials. Recycling is the surest way to preserve existing raw materials and protect them from future use. Taking measures to preserve natural resources, such as minerals, water, and wood, we ensure their sustainable and optimal use.

Recycling reduces landfill
Processing of used materials into reusable products significantly reduces the likelihood of contamination of vast territories from landfills. This is beneficial because it helps minimize pollution of land and water because landfills contribute significantly to environmental degradation.

Recycling ensures sustainable use of resources
Recycling ensures that existing resources are used wisely. The processing process facilitates the ability to discriminate against the use of raw materials when they can be obtained in large volumes.

Recycling contributes to job creation
The emergence of processing plants leads to the creation of new jobs. Therefore, recycling opens up employment opportunities for many people. Here are some basics of recycling to start with.

Conclusion
There are numerous benefits of recycling that we can always consider before throwing or dumping rubbish. For the processing of raw materials in the production process, most of the energy is used. Processing plays a large role in reducing energy consumption, which is vital for large-scale production, such as mining and processing. Recycling also makes the entire production process less expensive, which is a big win for manufacturers.