6 Best Career Paths for Fitness Enthusiasts in Australia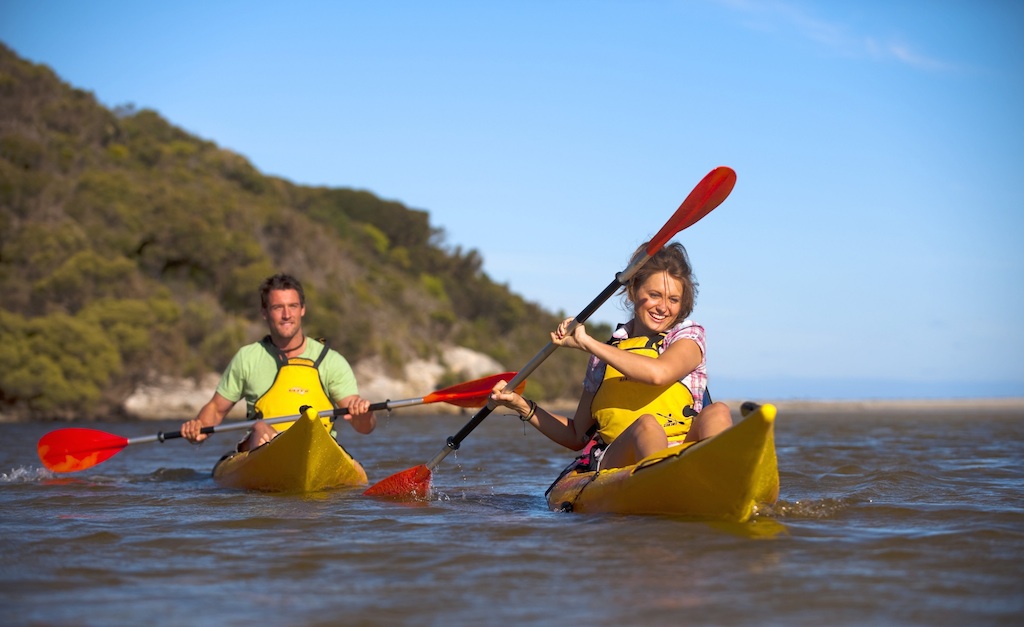 You Can Earn a Living Doing the Fitness Activities You're Most Passionate About
Is physical fitness so important to you that you're thinking of making it the entire focus of your career? If so, perhaps one of the following 6 health and fitness-related career paths could be the right choice for you:
Typical Weekly Salary: $2,094
When someone needs help with using exercise to heal an injury or recover from an illness, an exercise physiologist is the type of allied health professional whose services they'd want to seek out. An exercise physiologist can help with creating safe, beneficial and effective exercise interventions that would meet a patient's specific healthcare goals in a broad variety of situations. They can frequently help cancer patients, diabetics, people who suffer from arthritis and many other sorts of ailments and conditions.
It takes intensive study to become an exercise physiologist. This role requires at least a bachelor's degree, and many exercise physiologists also complete a postgraduate course of study. Suitable courses include health science; exercise and sports; or exercise and rehabilitation.
Typical Weekly Salary: $1,992
Dietitians focus on studying and understanding the complex science of nutrition. They then use their knowledge to help their clients improve their health and fitness levels by making optimum dietary choices. Many people who seek out dietitians have specific goals in mind; the dietitian's job is to help them achieve those objectives. Since clients have varied goals that can include weight loss, weight gain, better athletic performance, healing from an illness, preventing an illness or maintaining a healthy pregnancy, a dietitian's health and fitness related knowledge base must be substantial.
The dietitian must also be able to work as part of a team when necessary, because it's typically important for each client's GP to have an understanding of the dietary recommendations being made. A dietitian must be able to adhere to all the applicable best practices regarding continuity of care.
This is a role that requires a high level of skill, extensive study and specific academic credentials. The bare minimum is a bachelor's degree in dietetics, but many dietitians obtain additional schooling beyond this.
Typical Weekly Salary: Varies depending on the specifics of the job and the employer
Sports and fitness centre managers are responsible for organising, managing and promoting the activities and resources of sports and fitness centres. The exact nature of the job depends strongly on the purpose of the specific facility to be managed.
This role requires management capabilities and strong communication skills. There are no government-mandated academic requirements for this role; however, it is typical for sports and fitness centre managers to have relevant training in business management or fitness.
4.
Sportsperson
Typical Weekly Salary: $1,548
Sportspersons can be professional athletes of many varieties including lifeguards, footballers, golfers, jockeys, surfers and others. If you excel at a particular sport – one with a strong fan base that is widely popular in Australia – it could be possible for you to enjoy a career as a sportsperson.
Qualifications for sportspeople vary depending on the specific job description. In most cases, this is a demanding role that requires a high level of athletic skill and the ability to collaborate with a team. Sportspersons must usually work with a coach and other team members to improve their skills and to understand the strategies necessary for competing successfully against other athletes.
Many sportspeople do not need specific academic training to succeed in the role. However, some roles do require training. For example, lifeguards have several options for pathways into the career, which could include a certificate II in public safety with a specialisation in aquatic rescue; a royal life-saving pool lifeguard certificate; or a Surf Life Saving (SLSA) Bronze Medallion.
Personal trainers are in demand all over Australia, from Melbourne and Sydney to Brisbane to Perth and elsewhere -- and demand for their services is expected to increase in the years ahead. This is because there are increasing numbers of people who wish to lose weight; there are also increasing numbers of older Australians who are seeking help with maintaining their flexibility and mobility as they age. Personal trainers are well equipped for helping their clients meet these goals.
It takes an individual with a unique set of qualities to become a personal trainer. Above all else, a personal trainer must be a motivating and persuasive communicator. Empathetic listening skills are also of utmost importance for success in this role, because a personal trainer must be able to interpret and respond to clients' shared insights and concerns. In Australia, personal trainers are expected to obtain a qualification by means of studying an approved Certificate III or IV in Fitness. Some personal trainers obtain both qualifications.
Typical Weekly Salary: $1,265
Outdoor adventure instructors teach others how to partake in one or more fun outdoor activities such as hang-gliding, parasailing or rock climbing. This role requires safety consciousness and an ability to communicate clearly. An outgoing personality is an advantage for outdoor adventure instructors, although it is not a strict necessity for success at this job.
Training in outdoor recreation is available for this role; however, outdoor adventure instructors are not required by law to have any specific training for getting hired. It is possible that some employers may require training, possibly including first aid training.
Strong Future Career Prospects for Fitness Professionals
The career experts at the Australian Department of Education, Skills and Employment expect to see very strong growth in demand for professionals in all of these roles. If you're planning to launch a new career or change careers soon, these health and fitness related vocations are all excellent choices to consider.