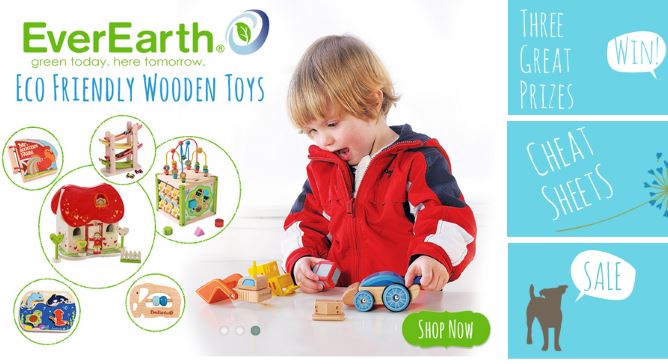 About

Hello Charlie sells eco products for babies and children. We sell essentials like eco disposable nappies and baby wipes, which means that we have a high rate of repeat customers. With a great range of discretionary products such as wooden and educational toys, top name baby carriers, organic baby skincare, bath products, and organic bedding, we have all the eco baby needs covered.
We also have a great range of eco gifts for little ones, from Christmas to children's party favours and birthday presents, making Hello Charlie the perfect website for you to promote to parents.
We have great niche products in a category that is growing very quickly and we offer our customers great choice, convenience and excellent customer service (averaging 5 stars, with 99% of our customers saying they would recommend us).
We've been around since 2004, and deliver Australia wide.
Read more
Offer

Baby & Kids items on SALE - up to 50% OFF
Visit website

Video

Auzzi recommended
Hello Charlie is one of our recommended stores
Hello Charlie

Hello, Charlie! was started because finding products that I was willing to use on my own children seemed to be really difficult.
I wanted to use a combination of modern cloth nappies and eco disposable nappies; I wanted great wooden toys and eco friendly soft toys; I wanted glass baby bottles; I wanted products that were free from nasties like Bisphenol-A, phthalates and PVC; I wanted organic and biodynamic skin care for my babies; and I wanted to buy all this stuff and more online after the children had gone to bed …
This was five years ago when I had just moved back from the UK with my husband and family. I was used to buying online and I had a number of favourite stores that I bought from. I couldn't seem to find the same stuff here in Australia, and I kept having to explain to people why it was really important to me that products should be sustainable, recyclable, eco friendly and non-toxic.
And so Hello, Charlie! was born.
I'm pleased to say that there is much more awareness now about why we should be using products that are more eco friendly, and why reducing the use of toxic chemicals is so important. There's a lot more choice out there.
However, with choice comes confusion. So many products claim to be eco-friendly, and to be better for the environment - there's so much greenwash that it's really hard to tell what's good and what's not.
That's why we are so careful about what we stock. Time and again our customers comment on how well researched our products are. It's true - we ask the questions that other stores don't.
We listen to our customers - if you're not happy, we're not happy.
All the products that we stock are tested by us. We use them on ourselves and in our own homes, so you can be assured that everything is of excellent quality. We'd love to hear your thoughts and suggestions, so please contact us. We'd love to hear from you!



Social




Website link