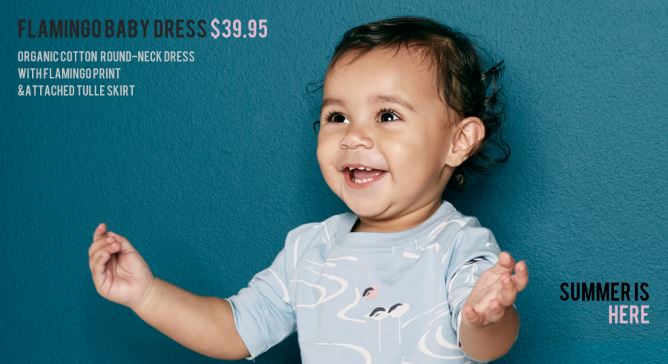 About

Fashion for kids.
Baobab is a mini fashion brand in the boutique kidswear market, offering stylish and funky 'everydaywear' for babies, toddlers and kids 0-10 years old.

Originally created as a fuss-free alternative for the modern mum and active child, baobab clothing has evolved into a mini fashion brand of cool and original basics, finding it's niche in the rapidly expanding boutique market for kids clothing. 
 
Conceived by designer and mum, Belinda Blooman, as a reaction to the 'cutesy' babywear and the 'mini-me' toddler gear dominating the market, baobab clothing has become renowned for it's clean design focus, simple detailing and it's distinctive graphic prints. Designed in Australia, Belinda works closely with her team in India to produce a quality range of clothing made primarily from certified organic cotton knit fabrics.
Offer


Baobab is stylish & funky 'everydaywear' for babies, toddler and kids 0-10y.
Established in 2005 Australian baby and kids clothing brand baobab - baobab.com.au - celebrate their 10th year this spring with a joyous original fair trade clothing range for boys and girls from birth through to 10  years of age (using primarily GOTS certified organic cotton KNIT fabrics) with playsuits, tees, pants, shorts, skirts, jumpsuits and dresses presented in fun, modern colours and shapes.
Designed to be worn at playgrounds and parties alike, baobab pieces convey an artistic warmth that honours the energy of every child with comfort and freedom of movement. Baobab clothing is also an affordable joy for parents: all Baobab pieces are priced at under AUD 60.
Spring Summer 2015-16
Lying quietly on the green grass under a tree shaded from the bold summer sun; gazing up at the blue sky; trips to the park, parties, museums and mountains; and running free on the beach, collapsing into laughter on the sand with friends, all form the inspiration for the baobab spring/summer 2015-16 collection.

A rainbow of contemporary colour ways from a range of blues through to mint green, yellow, orange, deep pink and purple, eclectic artful prints that reflect the natural world, and thoughtful structural and finishing details are the order of the day for baobab ss15-16.

Auzzi recommended


Great range of syyles and colours to choose from with reliable delivery of regular special offers.
Gallery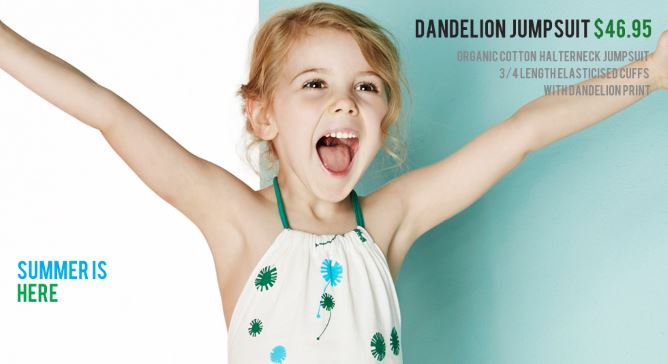 Social



Website link
Visit Baobab