The Official Home and Away Tour To Summer Bay!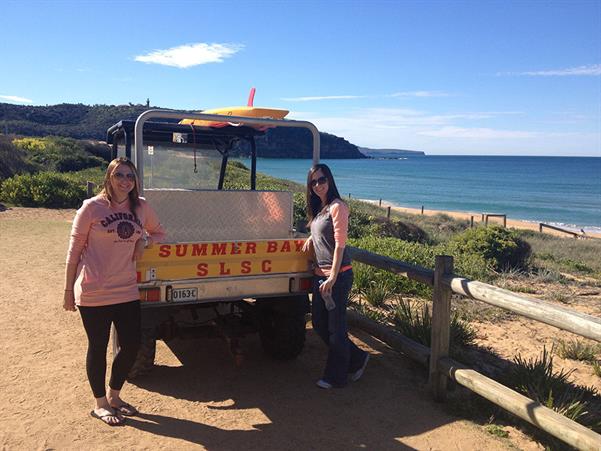 Explore, Photograph and Discover the Real Summer Bay!
Flamin' Galah Sydney Tours is proud to be working with Channel Seven to launch the official "Home and Away Tour to Summer Bay."
This unique tour to Palm Beach visits the stunning location of the hugely popular Home and Away set, offering an insightful and authentic brand experience. The tour allows fans from all over the World to connect with their favourite show and experience the iconic outdoor locations featured in the hit TV program. On board, fans will be able to capture once in a life time photo opportunities, whilst expert guides share their Home and Away knowledge.
Guests will be able to re-live some of their favourite scenes from the series, whilst soaking up the Summer Bay lifestyle and enjoying the scenery along the stunning coastal roads of Sydney's breathtaking Northern Beaches. With so many beautiful areas to enjoy, this tour is also suitable for non-Home and Away fans as well. The tour concludes at the World famous Manly Beach.
MORE SYDNEY TOURS
Sides of Sydney you never thought you'd see!
Flamin' Galah Sydney Tours & Airport Transfers also provides a comprehensive private charter tour service, ideal for couples, families or large groups. Enjoy the flexibility of a private tour, which can be designed specifically around you and your individual preferences. Choose from any of our popular tours e.g. Blue Mountains and Sydney city sights tours OR choose a more "off the beaten track" experience and enjoy the splendour of Sydney away from the crowds.
Auzzi

Special

Offer
Until the end of November 2015, Auzzi Shopping Centre is offering the famous Home & Away Tour with Flamin Galah Tours at $99.00 for TWO TICKETS. That is half price. Take a friend or go two times.
Travel must be completed by 1 December 2015.
Email or call Auzzi Travel for this one.
AustralianDigital@gmail.com
or 0498 136 869 or use link below to book for travel after 1 December at full price.