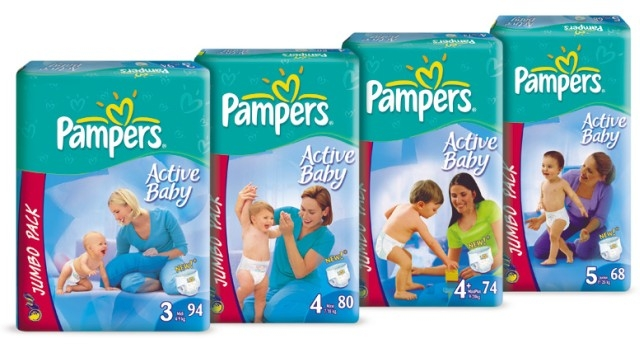 The World`s biggest selling disposable nappy brand is now here to keep Australian babies snug and dry. 75% of UK parents choose Pampers™ over any other brand because they provide the best comfort, fit, flexibility and absorbency for your baby. They are also lightweight and ultra slim, taking up minimal space compared to other nappy brands.

Who are we? – PampersNappies.com.au is operated by CAD Trading Pty Ltd, a family owned wholesaler / retailer based in Sydney. We do not supply any large supermarket chains within Australia and only sell the premium European made Pampers ranges listed below.
Our Nappies are sourced from Europe and only available online and via selected resellers.  We operate a loyalty program giving discounts up to 20%, free freight on bulk orders and a Platinum VIP membership club with extensive benefits.



---
All Pampers nappies provide outstanding comfort and absorbency both day and night, however each range offers additional features:
New Baby - New Baby nappies have Total Care Technology, which means that the nappies are extra soft and can absorb the runny poo associated with younger babies.
Baby Dry - Designed to help give your baby undisturbed sleep, Pampers® Baby-Dry has the Extra Sleep-Layer™. It`s an extra layer of protection that helps lock wetness away for up to 12 hours. These excellent value nappies are also suitable for day time use.
Active Fit - Stretches to fit where your baby or toddler needs it most. The 3-way fit ensures comfort and dryness whether your little ones are shuffling, rolling, crawling or running about.



Simply Dry - Trusted Pampers dryness and cleanliness at an affordable price.
Easy Ups - with the unique Extra-Dry Layer these pull up pants let your child stand on their feet! They go up like pants – and work like Pampers.
Underjams - UnderJams pyjama pants give your child all the privacy and protection they need if they tend to wet the bed. They`re specially designed with an absorbent core to help protect from leaks, and are made from quiet materials to reduce any embarrassing `rustling` sound.
Information Guides and Fact Sheets
Visit PampersNappies for helpful advice here.