The Price Of Security: How To Calculate The Costs Of CCTV Systems In Australia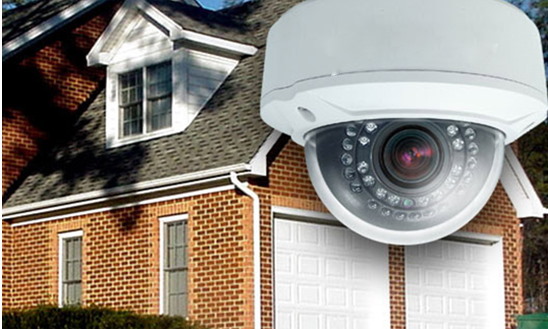 Security systems with cameras for home protection have long become a staple among the available options. This is why the key question of selecting a good system is not 'what kind to choose' but 'the price of camera set'. When you know the quote, it is easier to manage your expectations, like, opt for cheaper hardware or add one more camera if costs are nicely low. In this overview, we will give you some basic prices and components to account for in your calculations. So next time you talk with representatives, you know what to ask (and when to haggle over the price). 
 In general, a set of security cameras will entail the following expenses: costs of hardware, costs of software solutions, price of installation, and maintenance. 

Equipment pricing 
The pricing of material stuff is not limited to the cost of cameras. You'll need recording equipment (to record the footage for you to watch it later), a device to store the information, a monitor (screen) on which you'll watch the feed from cameras, and that's only the basic version of a workable system. 
The primary cost – price of cameras – usually varies from $100 to $250 per item. We take for calculations the normal quality cameras that will do the job nicely. We do not include cheap stuff that will stop working a week after installation, and we do not look at the upscale segment of the market that deals in cameras fir for installation in the royal palace. So count how many cameras you need and multiply by the average price in the mentioned brackets. Remember about other hardware, they will also cost money. 

Software 
To work properly, cameras should be able to transmit the feed to the monitor and to your phone. This function is performed by dedicated software. Usually, the software is provided on the conditions of one-time license payment, but there are exceptions. So ask the supplier of the system what the payment scheme is (there may be monthly subscription fees included in the contract in fine print on the bottom). 

Installation and setup 
You may think that you can do it all yourself and save some money, but you'd better not. Installing the security devices that will take care of your home takes more expertise and experience than driving a nail into the wall to hang a picture. Along with physical work, installation means deploying and fine-tuning software and running the tests of the deployed system. If anything goes wrong, it will be the task of technicians to fix it. 
Costs of CCTV installation begin with $75 per hour (it applies to security system installation in Albury Wodonga as well as to the majority of other communities). So if your house is not big and does not require dozens of cameras, this cost will be totally manageable. 

Follow-up services (maintenance) 
Yes, you need someone to do troubleshooting if anything goes wrong, and it will incur additional monthly fees. Usually, they are not high, but they are worth it. With advanced systems, the service includes an operator who will alarm you and the police in case of an emergency on your premises. But it will be really expensive. 
Look at the list of components that will cost money, and you'll get a clue as to what the whole system will cost you. Just please, do not try to trade your security for a dozen dollars bargain. It is just not worth it.