Tips in Choosing the Best Venue for Corporate Events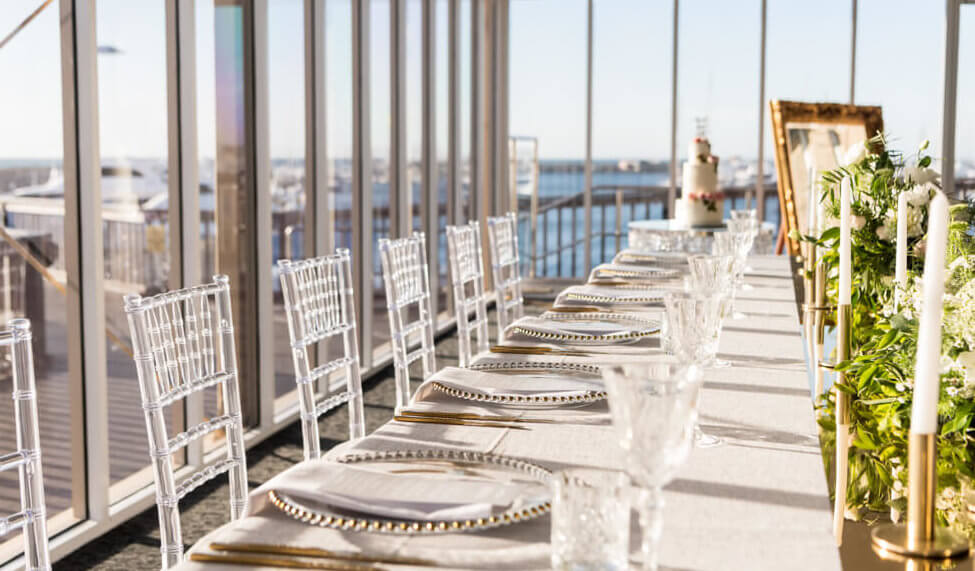 Choosing the best corporate function venue is the right thing to do if you want your corporate event to be truly successful.
The venue that you choose sets the tone for the entire event. It might even help you save on the costs involved with venue styling and decoration. Consider the following five factors the next time you need to choose a venue for a corporate event:
Capacity
To make sure everyone is comfortable, you need to pick a venue capable of accommodating every single one of your guests. You might also need space for additional features, be it a stage or just a dance floor. It doesn't matter if you want to get a dozen people together for an intimate dinner or throw a cocktail party for hundreds, The Grounds features event spaces of all sizes, one of which will surely suit your event. We can adapt our venues to host a variety of event sizes and styles. Let us transform our space to meet your creative vision with ease and elegance.
Layout/Space
Analyse each space with care to ensure it will suit your event's specific needs. On top of overall capacity, do you need a stage, networking area, or breakout rooms? If so, you need facilities that can accommodate you.
Many leaders doing venue appraisal fail to truly consider the primary meeting rooms, and yet they're crucial to delegate connections. Consider the flexibility of the floor space. Can the event venue change rooms around as need be?
Don't risk a half-empty conference room by choosing one with space for 200 when only 25 attendees show up. Consider if the venue will be in full use or if other events might be happening concurrently.
If you want outdoor space, make sure the patio, garden, lawn, or deck will be open for your use. Also, look into whether or not WiFi is available. Will your sponsors need separate areas? Or will you set them up in networking spaces? Talk about all your plans with venue operators. They might have experience and ideas about how to suit your needs that won't be obvious to you.
Amenities/Facilities
Even the most basic venue should have certain fundamentals, including toilets, power, and well-trained staff. Having said that, if you have an event that will rely on technology, you might also want an AV system, stages, projectors, audio/visual equipment, and staff that can help you set things up. Getting all this on your own can be stressful, and you'd have to transport everything there in enough time to set it all up and test it before your event.
Food/Beverage
What you offer in terms of food and beverage choices can speak volumes about your business. No matter how much work you put into creating a great event setting, it won't matter if your guests are offered soggy sandwiches and bottled water. Having said that, it's still better than not offering any food and beverage at all. Pick food items easy to enjoy but also fit the theme of the event.
Location/Parking/Accessibility
If your event delegates will be coming from far away, then you might want to choose a venue close to central transportation, be it a train station or airport. If parking is available, enquire about the costs, or look into arranging alternative transportation. Use shuttle bus vehicles, rideshares, or taxis, or just look into reserving your nearby parking for your attendees. Local events and meetings can be held in venues close to your offices if you want better attendance. Then again, getting farther away might help everyone enjoy a chance of scenery.