Types of desks to choose for your office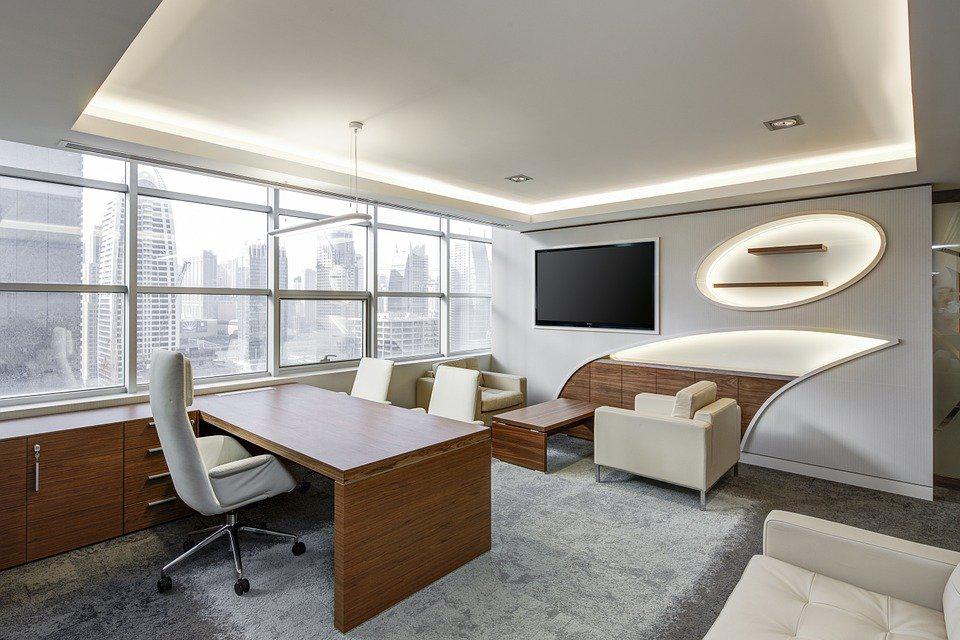 The desk is the most important furniture in any office and household, this is needed to perform many tasks. From writing to drawing, working on the computer or reading a book, this is the necessity of everyone. The desk is designed like other furniture to match and fulfill your needs; you can find a vast variety of desks available in the market.
A desk can be of a single piece, joined together to make a double piece to use for work purposes at office place. They are made out of various materials, have different designs and a variety of styles. After doing some deep consideration, the following are the types of desks to choose for your office which may fit your preference.
The right desk for your office place can optimize your work and help you to enhance productivity.
Writing Desk
Writing desks are the basic and simplest type of desk available in the market, this is made in minimalist design but are much advanced in simplicity with a little storage area. This desk does not have any bells or whistles installed they are simple and straight. You can see a straight surface that allows you to sit at the desk in your favorite chair and do your tasks.
This type of desks is designed for all sorts of room décor. You can place writing desks in the middle of the room or keep it against the wall. Usually, this desk is best suited when you have to work with a laptop rather than a desktop computer system. This writing desk comes in different styles and finishes that one can imagine so you can keep yourself true with the style.
Computer Desk
The computer desk is another simple type of desk used for all kinds of practical and utilitarian offices. Such desks are designed to provide enough space for your CPU and monitor; you can place computer accessories, cables or peripherals. This desk is designed with some added space so you can put hardware components easily. Computer desks include a computer keyboard tray that slides out when required and big storage for your CPU tower. As people have now shifted to laptops instead of using desktops, they have more space to manage their things digitally. Particularly if you have an office set up installed at your home, this desk could be very beneficial for you. This desk is as simple as the writing desk but this only provides you some extra space you may need to house all of the technological tools.
Floating Desk
This desk is the best kind if you have a shortage of space at your office place, as this keeps your space clutter-free. These floating desks are designed to be built into the walls, which is why it does not require an unnecessary place with bulky stands to overwhelm the room. If you have a small office or any setup at your home, this could be the perfect style to have. You can install this desk along with the window to have a view to admire during your work.
Corner Desk
As the name indicates the corner desk is consciously designed to fit in any corner of the room. This has an L-shaped design that gives a style and remedy for small and messy rooms. In such offices where there is no extra space to work, this type of desk is the best option to try. This corner desk consumes less foot space and keeps the room open for other people. You can get a variety of designs to choose from; there are small corner desks, large desks are also available with shelves where you can put your books or other stuff.
This corner desk allows you to save space yet performs like a proper desk in your office in a more effective way. This desk may look limited but it has a good surface so you can elaborate your work easily. This desk might look like it has limited space but you can utilize it freely for more configurations.
Executive Desk
You must have seen a solid thing standing in the mid of your boss room; it's a desk, executive desk. This is the masterpiece of office furniture, designed elegantly with beautiful carving. Usually, these desks are equipped with a footrest so you can work with the utmost comfort.
Executive desks are often large better called oversized desks that guzzle large space. This type of desks has a large top area with a good amount of drawers. You can see plenty of shelves so you can abandon reference books, also you can put the printer or scanner on the top of your executive desk. The executive desk comes with a built-in nook to put some décor items there. You can pair this kind of bulky desk with fine quality leather chair.
You can find different styles of executive desks for example; rectangular, L shaped, U shaped or gigantic desks.
Secretary Desk
The secretary desk is designed to give a luxurious look to your office which serves practicality as well. This desk is equipped with a desktop and lots of drawers, made out of solid wood. The surface has a hinged top which can be topped by a bookcase and drawers with closed doors.
Adjustable standing desks
In the past recent years, lots of health issues have been discussed on how unhealthy is it for us to sit for extended durations. This results in stand-up desks, introduced at the workplace to minimize the bad effect of sitting for so long. You can find 3 main categories of stand up desks for your office;
You can raise and lower the entire desk.

There is a desk accessory available in the furniture market which gives you an option to make your regular desk into a stand-up desk.

The desk remains in an elevated position.
You can choose desks depending on the material used in their manufacturing;
Wooden Desk Surface
The wooden made desks are the most common and traditional form of office desks, often marked as the top desks.
Glass Desktop
If you are looking for some modern and bold touch to your office, glass desks are the best option to choose from. You can pair a glass desk with wooden or metal construction where the glass can expand and give you a lightened visual space. This glass can be removed if you want to clean it, or for maintenance purposes. These desks are available in a variety of shapes in the market.
Metal-based Desktop
This type of desks falls in the utilitarian design category; this is a modern design available in markets. You can pair the metal desktop with a highly traditional wood constructed desk to get a classy vintage look.
Laminate Desktop
You can use protective lamination material on top of the wooden surface to keep it safe and gives a beautiful look with fine finishing. There is a coating usually it is plastic made, this way you can keep your desktop stain free. You can also change it once you get tired of the look. These tops are not considered luxurious desktops but these are meant for practicality and versatility with a piece of mind at the workplace.
Conclusion
If you choose the right type of desk for your office to enhance productivity, you can see the utmost change in your work and efficiency. It must suit you as you have to spend hours working on it, no matter what you need it for in your office or home. Now you have a list of desks into your consideration, pick wisely the one that suits your need.