Why Choose Aluminum Packaging For Your Cosmetics
Written by

NewsServices.com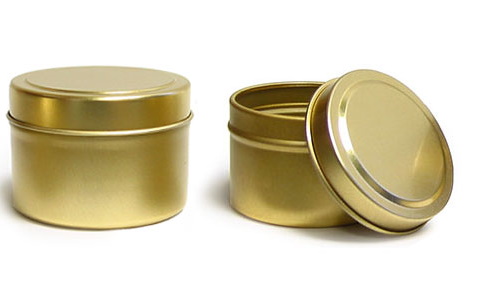 Cosmetic packaging comes in a wide range of different shapes and sizes and can be made from numerous materials. Ranging from plastic cosmetic jars and glass perfume bottles to sleek and stylish metal bottles or stunning custom tins; there is plenty of cosmetic packaging to choose from.
By far the most commonly used packaging materials for cosmetics are plastic and glass. However, just because they are used most often, it does not necessarily mean that they are also the best. The common cosmetic packagings bring along some potential dangers in terms of health and the environment. Especially plastic packaging, which is made from highly chemical and, in some cases, toxic materials, can have a negative influence on the products stored inside as well as your health and the environment.
The chemicals that are used to produce many plastics are known to leak out of the packaging when it is exposed to high temperatures or pressure. These chemicals include the infamous BPA. When the chemicals leak out of the packaging materials, they end up in the product inside. This can cause health-related problems if the product is meant to be applied onto the skin or for consumption; which is often the case in the food and cosmetics industry. As such, it is highly recommended to stay away from plastic food and cosmetic packagings. Besides the potential health risks, plastics are furthermore extremely bad for the environment.
Besides plastics, glass is a commonly used packaging material for cosmetics as well. Glass cosmetic packaging can be found in the form of jars and bottles. Unlike plastic, glass is a natural product that is body-safe and environmentally friendly. As such, it does not bring along any of the above mentioned negative sides that plastics do. On the other hand, glass is a very heavy product, which makes it more expensive and pollutive to transport. Besides, it is fragile and, compared to other packaging materials, rather expensive. As such, glass is often only used as a premium packaging for high-end and expensive cosmetics.
So, what alternatives are there left besides glass and plastic cosmetic packaging? Well, the most commonly used cosmetic packaging that is affordable, safe, and environmentally friendly is aluminum. Aluminum packaging brings along all the same advantages as regular metal packaging in terms of durability and strength. However, on top of that, it treats you to many more benefits to enjoy.
Unlike traditional metal packaging, aluminum is corrosion resistant and does not rust. As such, it can be safely used in the bathroom where most cosmetic packagings end up. Besides, aluminum is a natural material that does not need any chemical protective coatings to make it food-safe. As a result, aluminum packaging is 100% food- and body-safe as well as chemical-free. Aluminum packaging can be safely used for any type of basic cosmetics such as cremes, lotions, salves, and powders. Because the material is rust-resistant, it can furthermore be used to store solid, moist, and liquid products alike.
Perhaps the biggest benefit of aluminum packaging is the fact that it's safe. Unlike plastics, aluminum does not contain any harmful or toxic ingredients. The truth is that aluminum is one of the only materials used for packaging that is considered to be completely food-safe by the FDA. On top of that, because it is a natural material, aluminum is furthermore fully recyclable. It is one of the only materials that can be recycled over and over again without losing any of its original quality. Hence the fact that over half of all aluminum packaging material in circulation today includes recycled materials. Along with the added benefit of being light in weight, aluminum packaging is furthermore more affordable and sustainable to transport compared to heavier materials such as glass. Nowadays, aluminum tins and bottles offer one of the most environmentally friendly packaging options available. As such, the popularity of aluminum packaging has increased significantly as of late among sustainable companies that wish to work towards a greener future.
Nowadays, aluminum cosmetic packaging can be found mostly in the form of tins and bottles. Salves and cremes are often stored in small aluminum tins with a screw cap. Liquids and lotions, on the other hand, often come in aluminum bottles. Thanks to the lightweight yet durable design of aluminum packaging, it's easy to use and convenient to carry along. Aluminum furthermore creates a solid barrier that prevents external air, moisture, light, and smells from entering. As a result, your products will keep their original quality for an increased time. The fact that aluminum packaging is highly customizable and adaptable makes it suitable for any type of cosmetics. Whether you're looking for a simple screw-top container, a Euro-style dropper, or some aluminum spray bottles for oils and perfumes; anything is possible. Nowadays, aluminum packaging can be found in every shape, size, and color of your liking.
Due to the above-stated reasons in terms of design, safety, sustainability, and durability; aluminum packaging is becoming increasingly popular in many industries. It is replacing traditional plastic packaging and even glass at a fast pace and it is expected that more and more companies will change to aluminum packaging soon. This affordable yet outstanding material offers a suitable storage solution for any type of cosmetic packaging needs.