The Dirt Doctor – 5 Signs That Your Backyard Needs Professional Help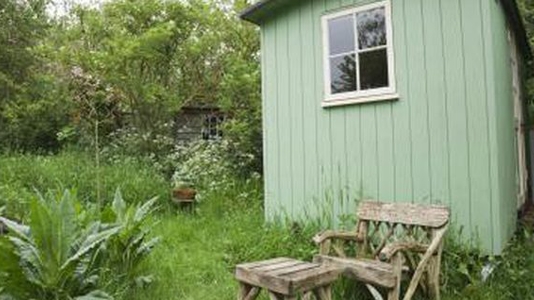 If you're a homeowner, you've probably noticed that you have some clear strengths and skills. You might be great at putting together colour palettes for interior design transformations, or you could have a real flair for finding antique furniture. However, you probably have some weaknesses as well.
Maybe you struggle with picking out little details like cabinet doors and faucets.
Perhaps you're not very good at incorporating storage. The point is that we're all good at different things. The beauty of living in the modern world is that there's plenty of help for the areas that you're not so keen on. When it comes to gardening, for example, you've got a world of options.
It has never been easier to invest in professional landscape design and construction. So, keep reading to find out if your outdoor space is crying out for expert attention.
Yellowing Lawn
The most obvious sign of an unhealthy garden is a lacklustre, patchy, and yellow lawn.
The common assumption is that growing grass must be pretty easy. After all, it springs up pretty much anywhere it likes. Unfortunately, this is not really the case.
Raising a healthy green lawn takes a lot of work and patience.
It requires consistent, precise watering, fertilising, and mowing. So, if you haven't got a lot of spare time or you don't fancy taking on the job, you might want to consider hiring a lawn maintenance team.
Short Lived Plants
Many inexperienced gardeners approach planting with quite a casual attitude.
The problem is that even relatively low maintenance flowers have specific needs. When you shop for plants or seeds, always read the information about required climate, soil, and nutrient conditions.
Plants which need a lot of sun to thrive will likely wilt in shade.
Similarly, if you plant species with shallow roots too far into the earth, they might struggle to take in enough moisture and oxygen. If your plants keep dying off, you need to take another look at what it is they need.
Unwelcome Guests
While it's impossible to keep pests out entirely, you can protect your garden by keeping up with routine maintenance. Some grass varieties are prone to thatch and, even though it is a normal occurrence, it attracts pests if you don't regularly remove it.
Outdoor spaces need care or they become very stubborn and hard to control.
If your yard is a little on the wild side, it could be a good idea to have a landscaping team bring it back to a manageable state. They can give you some great advice on maintenance and tackling pests.
Drab, Dull Features
If you look out across your garden and feel uninspired, it's definitely time to take some action. Aussies are blessed with a beautiful climate and incredible landscapes, so there's no excuse not to take pride in your own mini paradise.
You don't have to spend the earth or even invest a great deal of time to create something special. Professional landscaping is very affordable these days. It is fast, efficient, involves minimal disruptions to regular routines, and it will leave your yard looking and feeling exquisite.
Lack of Safety and Security
Finally, the most urgent indication that you need landscaping help is if the garden doesn't feel very secure. If it's very dark and you've got no lights or the yard gets extremely wet during rainy periods, it's worth considering a permanent solution.
Landscaping doesn't just incorporate flower beds and new lawns. It also looks at things like visibility and makes improvements to drainage. If you live in an area where heavy rains are common, the land around your property must be slightly sloped to allow for water runoff.
Why Landscape Design Is Designed for Everybody
For many homeowners, it isn't really a question of whether or not they want a gorgeous garden. Most simply don't have the time to think about it in any great detail. They miss out though because carefully designed outdoor spaces are great for relaxing, playing with the kids, and hanging out with friends.
It's lucky then that there are so many superb landscaping companies out there. If you yearn for a picture perfect paradise, but you haven't got the resources to make it happen, let the experts take care of it. Within weeks, you'll be treated to a yard which is lush, healthy and built to your exacting specifications.