How to Plan Your New-Look Living Room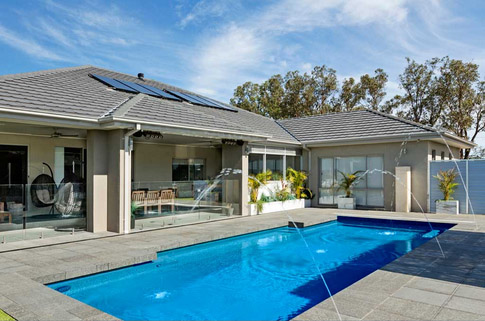 One of the most used rooms in your home is the living room. It's where you'll relax after work, socialise with those that you live with, watch television, play games, and host parties and events. It sometimes functions as a quiet and peaceful haven, and sometimes as a boisterous and fun social space. It's, therefore, a significant room to get right and, perhaps more importantly, to continually update in order for you to extract the most out of this vital space. This article aims to inspire you to create a new-look living room for you and your family.
Assess Your Options
When setting out to make your living room breathe new life into your home, you should first consider your options and your resources. You'll have a certain amount of money you'll be able to spend, and a certain amount of disruption you'll be able to bear in your day-to-day life. Your room changes will range from simple furniture swaps to a full-on renovation, replacing floors, walls and windows, as well as all the furniture that the room contains. Decide on the level of the changes you'll make before you create a more solid plan.
Plan the Layout
The layout of a living room is critical for you to achieve the function of the space that you have in mind. A super-social room will concentrate most on the chairs, seats and couches, arranging them in such a way as to maximise the social space that you are trying to attain. A more relaxing room might prioritise a new fireplace to sit around or comfier areas. Use the wonderful floor planning tool available at Metropix.com to exact your ideas of your floorplan before you make the physical shifts – checking whether everything will fit just as you imagined.
Furniture Swaps
You can't be blamed for wanting to swap out old furniture in favour of new belongings every now and then, especially if your couches have suffered cat scratching, stains or general wear and tear over the years. Search for new furniture online or in catalogues, and find precisely the specimens that'll match your chosen style. Then, try to find new owners for your furniture and do everything you can to recycle it instead of casting it into the garbage, including donating it to charity furniture warehouses or repurposing it for another room in your home.
Interior Design Touches
Finally, you've got those sweeping final touches that'll put the cherry on the cake of your new-look living room. Thinking lighting, wall-hangings, ornaments and rugs. Consider those items that'll add your touch of individuality and personality to your living room. A drinks cabinet is perfect for enabling parties, a wall-hung 4K TV will be your ticket into a relaxing chill-out space, while a large central table will lead you to play more games, or eat more meals, in this space. The finishing touches are often what makes a room, so browse some interior design sites to find the inspiration you need to finish your redesign with a flourish.
With the tips provided above, you'll be able to compose a full revamp of your living room, changing everything from the layout to the pictures you hang on the walls.