Plumbing Inspection Before Moving to a New Home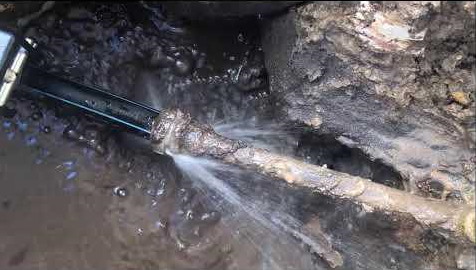 Moving into a new home can be a stressful time. You want everything to be perfect when you arrive and, the plumbing should be operating correctly. It is a great idea to hire a plumbing professional to review the entire system and components of it. Although a plumbing inspection is not a mandatory aspect of home ownership, it is extremely useful and can help to save you a great deal of money. A plumbing inspection can give you a good idea of necessary repairs.
It is a good idea to have a professional plumber conduct a plumbing inspection for you since there are many things that people do not commonly know about that should be checked for. If you do your own inspection you may miss a few important things that can cost more money in the future. There are many plumbing companies that will conduct a home inspection and provide you with a comprehensive report about what needs to be dealt with, replaced or repaired.
A professional plumbing company will have a list of items that they examine when conducting a plumbing inspection. If you have concerns about certain areas of your home that require inspection, you should ask those to be completed as well. During an inspection, plumbers will generally examine:
Pipes and Drains
Taking a closer look at pipes and drains is crucial, particularly when previous owners did not conduct drain cleaning on a regular basis. Drain clean is something that should be done annually and if it has not been kept up, there may be a lot of clogged drains that need to be dealt with. The main sewer line should also be inspected since issues with that line ultimately goes to city sewer and issues with this line could lead to more plumbing issues in the home. The main sewer line is located far below your home so this means that any repairs that are required can be expensive.
The drains and sewage system should all be draining to the right place. Your water supply and sewage should not be mixing, or you can experience serious health issues. System leaks should be monitored and examined.
Water Heater
Water heaters supply all the hot water to your home. If you water heater leaks, that usually means that it has reached the end of its life and must be replaced. Most water heaters have a life span of ten years so if it is beyond this, they heater may stop working at any time. Some water heaters just need some simple maintenance, particularly if the heater has not been maintained in the past. Maintaining your hot water heater will ensure that it continues to function for years into the future.
Water Supply
The water supply to your home should be examined. The water meter is a device that controls the water flowing into the home. The main water valve can be shut off if there is an issue with the water and most plumbers will examine the meter to ensure that it is in good condition. If your water meter is leaky it can create drainage issues, increase water usage and increase your water bill. Service lines need to be examined to see if they are too old, dirty or corroded because this can contaminate your home's water.
Toilets
Toilets are one of the most important items in your home. Each one should be inspected to ensure that it is properly seated, does not rock and has no leaks. The flushing mechanism should also be checked to ensure that it is operating properly. The toilet should flush correctly with the water all going down and not rising to the top of the bowl. The tank should refill quickly and not run, and the tank itself should not collect condensation.
The toilet needs to be secure and should not have any cracks. If your toilet has a problem that is stopping it from operating correctly then it should be replaced. It is also a good idea to consider replacing older, outdated toilets with newer ones that have the most up to date technology that older toilets do not have.
Water Leaks and Drainage
All the rooms that use water need to be inspected, including your bathroom, laundry room, and kitchen. Kitchen pipes and faucets should be examined and the pressure valves in the faucets also need to be examined so that water is delivered at the right pressure and in the right amounts. Any dishwasher connections should be checked for leaks and any other issues that can destroy your dishwasher or cause electrical issues. Bathroom faucets should be checked as should showerheads. Tubs and sinks should also be inspected to see if they can drain the water that fills them. The laundry room should be checked for leaks because any improper drainage may cause flooding.
Outdoor Water System
Your outdoor water system including sprinklers should be examined for leaks or run-off. If you do have these issues, they can increase water bills and may cause a lot of damage. Plants that are over watered will die. The system can be easily tested and inspected to ensure that it is operating properly. If it is not, you should consider repairs so that the system will continue to function as it should.
Water Discolouration
If your water is discoloured it should not be used for drinking. If anyone moves into a home and finds that their water is discoloured and have not done a plumbing inspection they may be very worried. Discoloured water can come from a wide range of sources so it is important to only drink bottled water or boiled water until you know what the source of the discolouration is. Most plumbers will examine a wide range of places to determine the origin of the discoloured water and see if it can be repaired.
If you are planning to buy a home, do yourself a favour and get the plumbing inspected to see if it needs repair or replacement. If the costs to have the repairs made are higher than expected, you may be able to negotiate a lower price for the home.
Images from Refined plumbing Sunshine Coast