The most popular winter sport activities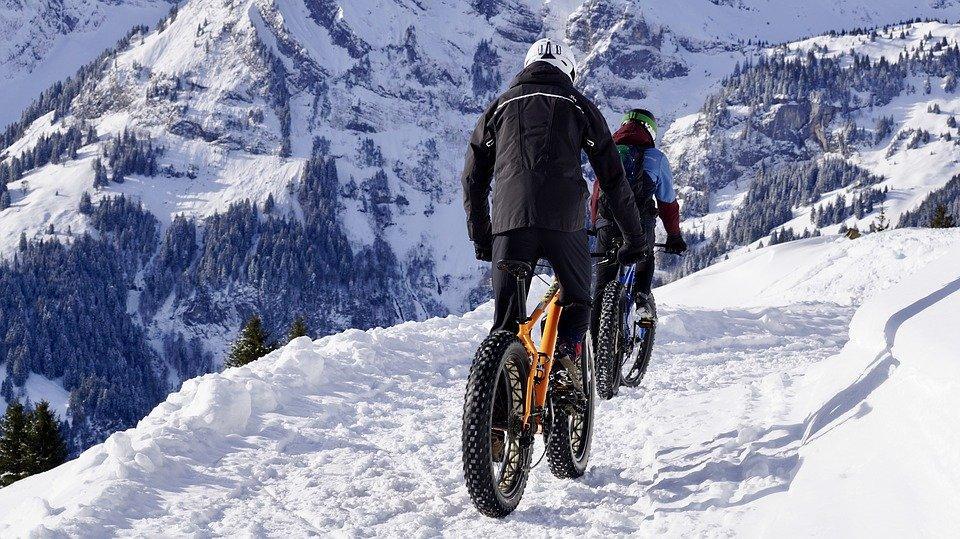 Winter is a season which most people do not like. And many get gloomy and inactive and restrict all their activities and prefer to stay indoors, missing the sun. The harsh weather conditions make people crave for summer. But what if we spend our winters not missing the sun but rather enjoying the cold, windy days by playing winter sports? Do you know that there are so many sports which we can enjoy especially in the winter season?
There are so many sports which you can enjoy with your family and friends in winter. They are super fun. Winter sports are currently evolving and more and more games are being introduced for families to have fun.
The following are some popular winter sports activities played by people from all over the world. Some sports are now played in the Olympics as well. But before that, they were only created for fun.
Ice hockey: You may have heard of ice hockey. If you have never seen it live, you must have seen it in movies or videos. Of course, it is different from the common hockey because it is played in the snow. Playing hockey in the snow is more difficult. It is played in many countries of the world. It is a full-body workout because playing in ice is not an easy task. Ice hockey provides a lot of benefits such as a good cardiovascular system, increased stamina.
Snow biking: Maybe you would be unfamiliar with these sports but it is pretty fun. Snow biking involves skiing and cycling in the snow. The best part about this sport is that it is suitable for all types of people who look for something fun to do in the cold weather. It does not require any experience of biking or cycling so anyone can ride them. It is safe and also becomes a good vacation spot for many families around the world.
Skiing: Skiing is now an Olympic sport. But apart from that, it is pretty much fun and whenever you hear about the term winter sports, skiing will probably be the first thing that will come in your mind. A person uses skies to glide on the snow. Skiing is now used as a recreational activity and also as a mode of transport where there is a lot of snow. So many local winter activities organize skiing competitions which attract a lot of participants.
Snow tubing: Snow tubing is a winter sports activity and is a very fun sport. You sit on a tire on a slope and go down. Sounds so much fun right? It is fun. The best part is that your whole family sits and you all can have fun.
Ice skating: Some kinds of sports like Snowboards, hockey, skiing, and other sports are few that are played by people during the winter. Among them is Ice skating, which is so much fun and every person in this world enjoys this sport. Skates that are specially made for ice are used for ice skating. You glide on the ice surface. This sport is a little dangerous if you do not know how to use skates. Ice skating is especially recommended for kids as it increases their balance and keeps their core intact.
Sledding: You sit down or lie down on a small sled made up of wood. It is fun yet dangerous. It will give you an adrenaline rush which is worth it. It has now become a sport but before that, it was just a recreational activity.
Snowmobiling: Snowmobile is like riding a motorcycle on snow. The snowmobile is designed only for snow and not for roads or terrain areas. One can ride on a snowy day through the forests and can have the time of their lives.
Ice climbing: Just like rock climbing, ice climbing is done by a large number of people on a snowy day. They climb huge cliffs and frozen waterfalls. It is a dangerous sport because the conditions are too dangerous and the weather is too harsh.
Winter swimming: Winter swimming sounds like a crazy idea right? But most people do it for some adventure. The swimming is done outdoor and the pools are unheated. Imagine yourself swimming in the coldest weather in an unheated pool. Sounds fun yet weird?
Conclusion:
The above-explained activities are very few. There are so many other activities which you can do. It is not necessary to stay at home in winter and curse the harsh weather. Instead, you can go out and have lots of fun. Bonfires, making snowman and enjoying sports is the best way to enjoy a good snowy day. Before selecting any sports you must research it. For example, you should study all about the age limit and who can play and at what should be the weather for every specific sport. Other than that, enjoy the amazing weather because it will not last a very long time.