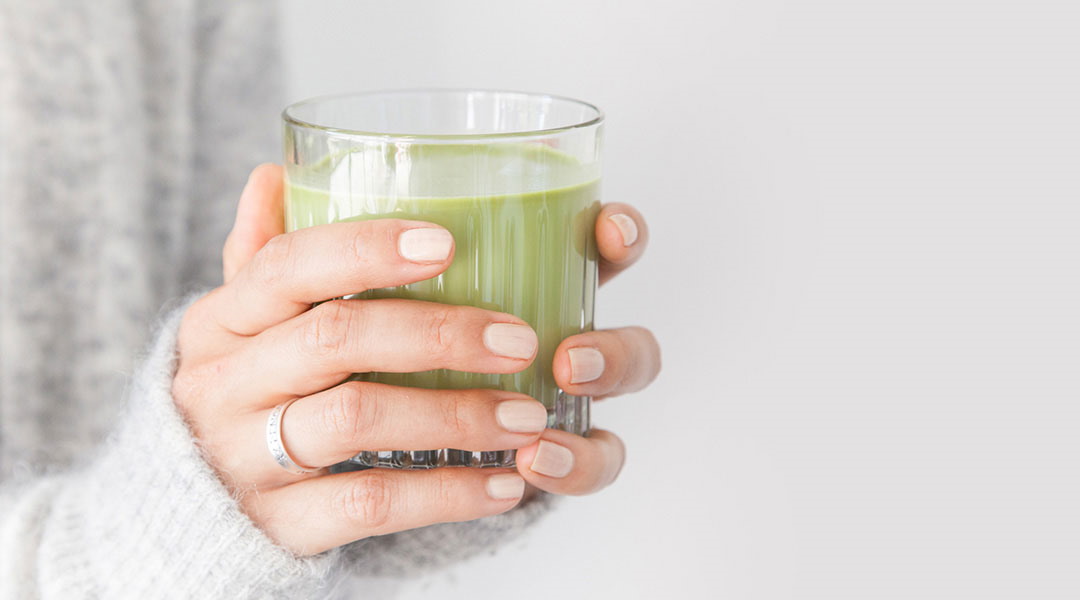 If you're trying to boost your health and fill your body with immune-boosting antioxidants, matcha is the way to go. Super versatile, packed-full of health benefits, and incredibly tasty, it's a must have for everyone's diet! But, if you haven't used it before, it can be hard to see exactly when it'll feature in your day to day life. To help you out, we've put together five different ways you can add green tea matcha into your daily diet. 
Switch Up Your Morning Coffee
Matcha is a great alternative to coffee, so switch up your morning brew for a healthier start to the day. Matcha still contains caffeine, but it also contains a substance called L-theanine which helps your body absorb the caffeine slowly, giving you a prolonged boost rather than a short-lived buzz. Whether it's a matcha latte or a simple matcha tea, kick your coffee habit and feel ready to take on the world every day. 
Kickstart With a Smoothie
If you're not having a smoothie a day, now's the time to start! Pack yours full of fruits and vegetables for an easy way to get your daily vitamins. Add a teaspoon of matcha powder to your blend for a subtle savoury taste and plenty of extra benefits. 
Beneficial Breakfast Bowls
We love a breakfast bowl in the morning, and adding a little bit of matcha to yours is a great way to make it into even more of a super-breakfast. Add a teaspoon of matcha to ¾ cup of your chosen yoghurt, along with a touch of honey or maple syrup to sweeten. Then, top with your favourite fruits and seeds, and enjoy!
Add it to Your Baking
Matcha benefits aren't reserved only for the morning. You can up your intake any time of day when you incorporate it into your baked goods. This can include delicious matcha cookies, a tasty matcha cake, or savoury matcha bread. Whatever you're baking, add a little bit of matcha for an easy health boost. 
Tasty Matcha Noodles
You can buy pre-made matcha noodles from tons of health stores, and they're much healthier than regular noodles. You can use them in soups, salads, and Asian inspired stir-frys, making for a quick and easy meal that's full of health benefits. If you're feeling adventurous, you can even try making the noodles yourself for a fresher option.
Matcha green tea is such an amazing ingredient to add into your diet, and these ideas make it easy to do! Whether you like the idea of ditching coffee or baking a loaf of matcha bread, try out some different options to see what works best for you. Just remember to buy matcha from a quality supplier to make sure you're getting all the benefits you expect.