Top 10 Tricks for Grocery Shopping on a Budget
There are many who struggle with shopping for groceries while trying to manage a strict budget. Grocery shopping makes up a big portion of household expenses and the amount you pay for them can really add up over time.
Many people are unaware that there are many ways that you can get everything you need from the grocery store while still saving money with each visit.
Luckily, there are many methods to saving money while shopping. Here are a few tips and tricks to learn that will help you stick to an effective budget.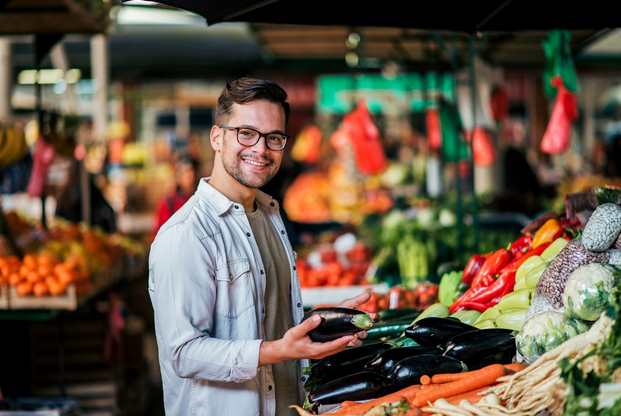 10 Effective Tips
Track Your Spending and Plan Accordingly
Before you start creating an entirely new budget plan, take note of what you are already currently spending on groceries. Keep your receipts from each trip and calculate how much you already spend based on the price and use that towards your new budgeting goal.
Divide your grocery money according to what you need to prioritise and see how much you spend for one group of items as opposed to another.
Whether you keep track of your budget on paper or on your computer, make sure you keep track of the price of your groceries during every trip to ensure that you are sticking to your budget.
Keep a Shopping List to Sort What You prioritise
It can be difficult to determine what items to prioritise in your future shopping trips when you already buy so much. Create a new shopping list for future reference and determine which items are essential and which ones are not.
This will help you save money on excess groceries while making sure you still have everything you need.
Keep Your Leftovers


Keeping leftovers of the meals you make will prevent food from going to waste and help you save money in the process. Invest in some quality food storage containers and find different methods of preserving certain foods to save your budget from compromising.
Freeze any meals that can be frozen and make sure that any meal you make can last for as long as you need it to while in storage.
Know what Deals and Catalogues are Available


Always keep an eye out on special deals while going grocery shopping. Some stores offer sales or discounts on certain items, and some offer rewards programmes for being a loyal customer.
Some sales benefit certain groups of people, such as college students or senior citizens. If you fall into any of those categories then it will be much easier to stay within your budget.
There are even instances where some websites post
catalogues
of what is available in your favourite stores.
This will make it much easier to see which items are available for discounted prices and how long certain sales will last. Catalogues such as Cole's catalogue and Aldi catalogue this week will serve as an exceptional benefit to you and your budget.
Store Hop


In order to follow this piece of advice, you will have to know the prices for different stores and compare them to each other. If you are truly dedicated to finding the best prices on the items you need and keeping your budget in check, store hopping might be an essential task to carry out.
This method may take longer than what you are normally used to, but it may help you find the best deals available at the lowest prices.


Freeze Your Groceries


As previously stated, put any large quantities of meals that can be frozen into the freezer to save food. This will prevent you from having to waste food and will help you save money.
Making meals in bulk can be a useful thing to do and can even last for a full week if you store your food properly.
Comparison Shop


Comparison shopping different stores, as well as comparison shopping within the same store, may prove to be beneficial to your budget.
Some of the same items may be located in the same store at a different price, so you will be able to weigh your options accordingly. This may save you from having to drive to different stores in order to find the best deals.

Do Not Let Coupons Fool You
Grocery stores may advertise coupons that provide amazing deals on certain items they are trying to sell. They may sound like a deal that will benefit you, but it can actually be really misleading.
Looking for items based on the coupons available may lead you to buy something you do not necessarily need, which can put a tremendous damper on your budget. In this case, it is best to avoid coupons unless they are relevant to something that is on your shopping list.
Conclusion


Use these tips to help construct your new budget and save money. Over time, you will realise that sticking to your budget has made a tremendous impact on how much you have saved and will allow you to put that extra money towards other necessities for you and your family.