What are the pros and cons of adding shutters to your windows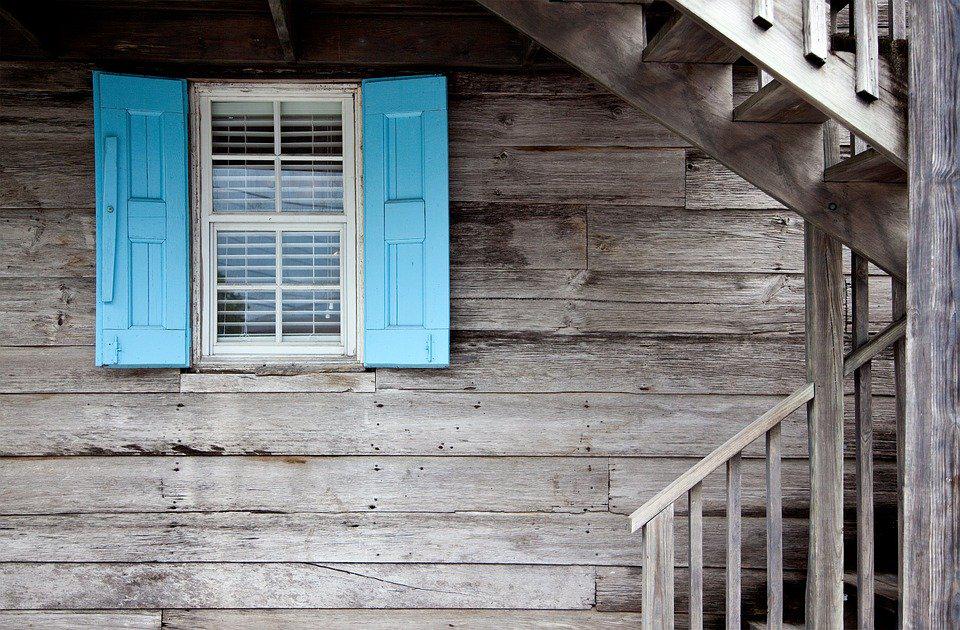 If you are looking for some improvements at your home for windows, and you are looking to add elegance to the home environment, you might not get a better option to add a window shutter that can dramatically improve the aesthetics but augment the beauty of your room.

Shutters are a form of window treatment that can transform the look and feel of the place you are treating. These shutters can provide light, reduce outside noise, provide privacy, and you can also add locks for some extra security.

Windows are the most prominent part of your home, office and every other place. These shutters Sydney are best for sunny cities when the sun shines with all of the glory it has. Whatever architectural stance of your home, you can find the best-suited window shutters from the market. 
Common shutter styles include:

    Louvred shutters

    Raised panel shutters

    Ultra 20 plantation shutters

    Board-and-batten shutters

    Odd-shape shutters

    Shaker style interior shutters

    ACM 10 shutters

    Scandinavian shutters

Though, these window shutters have several pros and also some cons that we are going to discuss briefly. 
PROS
They are Sturdy 
Shutters are very solid, consists of a panel with blades that are easy to move. These window shutters can adjust the level of natural light coming into the house as per your requirement. Unlike vertical blinds and other window furnishing options, window shutters do not bend or crease. And they do not show signs of age for a very long time; they look good. If you are looking for privacy, you can put window aluminium shutters outside your home. This can also provide you with light filtrations, protect from patio elements and all outdoor retreats.

Easy to Clean
Window shutters are not made out of fabric so they cannot get stains easily, unlike curtains and other blinds. There is a specific gap between the louvers which means you got enough space to clean the dust easily. Since the shutters are very solid, so there is no risk of bending their blades. You can keep them sparkle for long, by cleaning your window shutters with a clean microfiber piece of cloth.

The appeal of your place
Almost everyone likes to improve the aesthetics of the house they own, and this is not easy to do so. Lots of expensive decorative options are available in the market, but you can transform the home into a gem by using indoor and outdoor shutters. If you are looking to add a classic touch, this would be the best option to install in the house.

Filtering Light
You can open the shutter's louvers wider or narrow; it depends on the light you want to get inside the room. You can change the angles of the blades of shutters at various angles to let the light come from different perspectives. One can relate that many of the Hollywood movies showing the people use to close the shutters right before some storm hit or aliens attack them.

Adding Privacy
Indoor & Outdoor window shutters both can increase privacy in your home. If you are living in public areas and your house is open to outsiders, you can put shutters on your windows. By doing so, you can keep away people from peeping inside your home without blocking the natural light. You can convert shutters into an amazing addition to your home by adjusting the angle that allows light and maintains your privacy. 
Weather Protection
Window shutters are not supposed to design juts to provide you protection from intruders and block sunlight. These are made to keep hot and cold outside your home, so if you are residing in any tropical region where storms are common. And being residents of such areas you can make yourself safe from heavy rainfalls and storm or debris. You can shut your window shutters tightly once the storm warnings are announced, and this can protect you and your family from the weather.

Easy to Customize
Every home is unique in its way, and you are looking for home improvement ideas that can be customized as per your home and lifestyle. There are versatile indoor and outdoor window shutters available in the market that you can easily customize according to your home décor. If you gave some ideas in your mind while installing the shutters, you would be able to find the best-suited design from the market.

Boosting Energy
This is the era when everyone is looking for a more eco-friendly environment. People were moving to the latest technology and bit expensive solutions to boost energy efficiency. However, you can simply cut on the power consumption by putting window shutters at your place. In summers, you do not need to have air condition work all the time as the shutters do allow in a cool and relaxing breeze. Alike, you can tightly close the windows and let the cold outside of the house. 
Creating Mood
You can buy different shutter styles and colours for different rooms depending on the environment you want to create inside. For example, a bedroom is a place where you can feel safe and rest; so you can go for some soft colors, and this can create the ideal surroundings in the room. And for kids' place, you can choose a vibrant and playful shutter that can add liveliness in the room. Whatever environment you want to create with your home décor, you can select a shutter to enhance the beauty of your interior.

CONS
Expensive
Shutters are amongst the most expensive form of home furnishing, and plantation shutters are no exception. Although adding shutters to home is usually considered as increasing the value of the place.

If you are on a budget, window shutters are not the best option for you. 
Do not place furniture
You need to have plenty of space around the shutter as they open like doors (inward). And if you put any furniture in front of the window, you would not be able to open the shutter. This is obvious that you cannot put the couch facing your shutter window, so take care of all these points. 
Conclusion
The rates of home window shutters are high as they play important roles in interior and exterior decoration and protection. You are not only protecting your home, but these small shutters can enhance privacy and protection.

These are some fundamental pros and cons of having window shutters in your homes. As you can see, the pros exceed the cons; so you now easily conclude whether or not you are ready to invest in window shutters.