7 Things to consider before going to the hardware store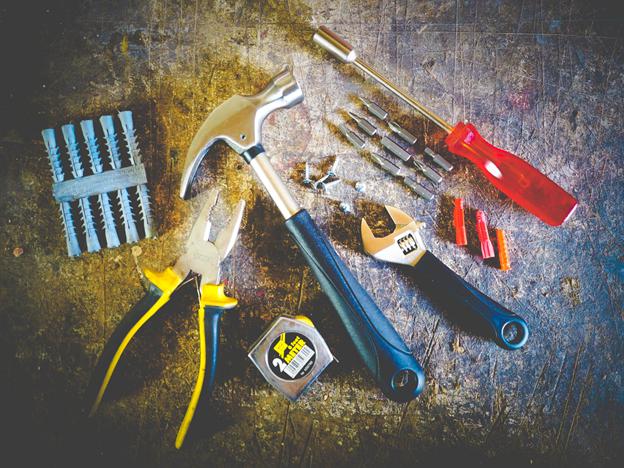 Hardware tools include hand tools or power tools like hammers, screwdrivers, tape measures, axes, and hatchets, pressure vacuums, rotatory tools, work lights, drills, cordless tools, and many other types of equipment used for different purposes.
It is not necessary that if these tools are useful in your professional life, only then should you buy them instead; every house should have these tools. There are many small tasks like drilling a hole to hang a picture on the wall, for which you cannot hire help. You should perform these small activities by yourself, and for performing these, you will require hardware tools.
To buy a good range of hardware tools, you can visit the hardware store, or you can also get precise knowledge about these tools online. It is not necessary that when you visit a hardware store, you only look for the tools and services, but you also get excellent tips ideas that will help you with your outdoor projects. Whether you want to do the repairing works in your house on your own or you want to contact experienced artisans, you will quickly get the contact of the experts from the hardware store.
Buying the right tool is very important before planning your project or work of your house.
If you are planning to visit a hardware store, then you should read the "7 things to consider before going to the hardware store":
1- Make a list
Hardware stores have lots of source tools, including hand and power tools making the selection more difficult. In hardware stores, after entering, you will encounter big shelves filled with a great variety of devices. Therefore before visiting the hardware store, you should first make a list of all the things which you need in your house or your upcoming project.
If you are hiring someone else for the work, you should ask them about the tools they will need during the project. Some devices are costly, which you can get on rent, and you don't need to invest in them permanently.
While making the list of the tools, you can also make a little comparison between the companies. In such a case, you will see the quality of the tool and the cost of it for making a better decision.
2- Budget planning
While buying a hardware tool, you should first plan your budget according to your needs and the extent of your project. If you are working on a complex project, then obviously you will require more tools and services, and it will be quite expensive.
When you are planning to buy hardware tools for your garage and household small works, then at the start, you should only invest in limited tools. After some time, when you think that your skills are polishing, then you can spend on more tools.
If you are working professionally, then you should decide some amount in which you are going to invest in your tools and services on every project. It will help you save money and gain more profit.
3- Knowledge of tools and services
Hardware stores have an extensive range of tools and services. If you are visiting a brand or an expensive store, then they will have staff who can guide you. If you are visiting small stores that do not have any team with capabilities and knowledge to answer your queries, then you should yourself get precise knowledge about essential hardware tools.
While buying hardware tools, you should know the material, cost, functionality, durability, and reliability of those tools. If you purchase power tools, then you should know about their speed, power consumption, effectiveness, and handling.
You can also compare with the model of the products so that you will know which product can perform better.
4- Similar things are kept together
Hardware stores are not like grocery stores since they have a pervasive range of tools, and everything is placed according to related categories and use. Hardware stores provide several services, including from plumbing, electrician, construction, and even painting of a house. Things are set according to the categories; for example, all the tools which are used for painting are placed in the same place.
It is quite convenient for the customers because they can see and compare all the tools in the same section. Customers do not need to run from one corner of the store to another to buy one tool.
Some stores even have very cooperative staff who can easily guide you about the section and category of things.
5- Survey the market
Before visiting a particular store, you must do a market survey to know what quality of products is available at different stores. It also provides you a great idea about the cost of various productivity tools and services.
If you have plenty of time, then a good practice is to do a complete survey of a hardware store. It will make you familiar with the layout of the store. The next time when you will visit the same store, you don't have to get worried about finding things, and you will already know what category of tools is present at which corner of the store. If you will visit the store on timings where it is less crowded than a manager and staff can also provide you an excellent tour of the store.
6- Clear your confusions
When you are visiting any store, whether it is Hardware or any other store, don't be shy about asking questions. You are buying tools and services from them, so it is their responsibility that they satisfy you with their services and communication.
7- The dedication and services of the store
You can analyze the commitment of staff only after visiting a store. There is no harm in visiting plenty of stores, then deciding where you want to buy your tools and whom you will book for services.
You can quickly check the dedication of a company and how they value their customers by the attitude and communication of the staff. People do relate this fact with the size of the store, but it is not true; sometimes, big stores have a team with an arrogant attitude.
Conclusion
You may have knowledge related to the hardware tools and services, but apart from that, it is also vital that you visit a genuine store. The reputation of a store about their quality products and services is essential because when it comes to complex business projects, you cannot take any risk. However, you will only find this merchandising in bigger stores since they have designed the layout of their stores according to the convenience of their customers. But when you visit a small store, you will not face the same situations. In small stores, everything you do not finds things quickly.