How to choose the right LED torch
Written by

Staff Reporter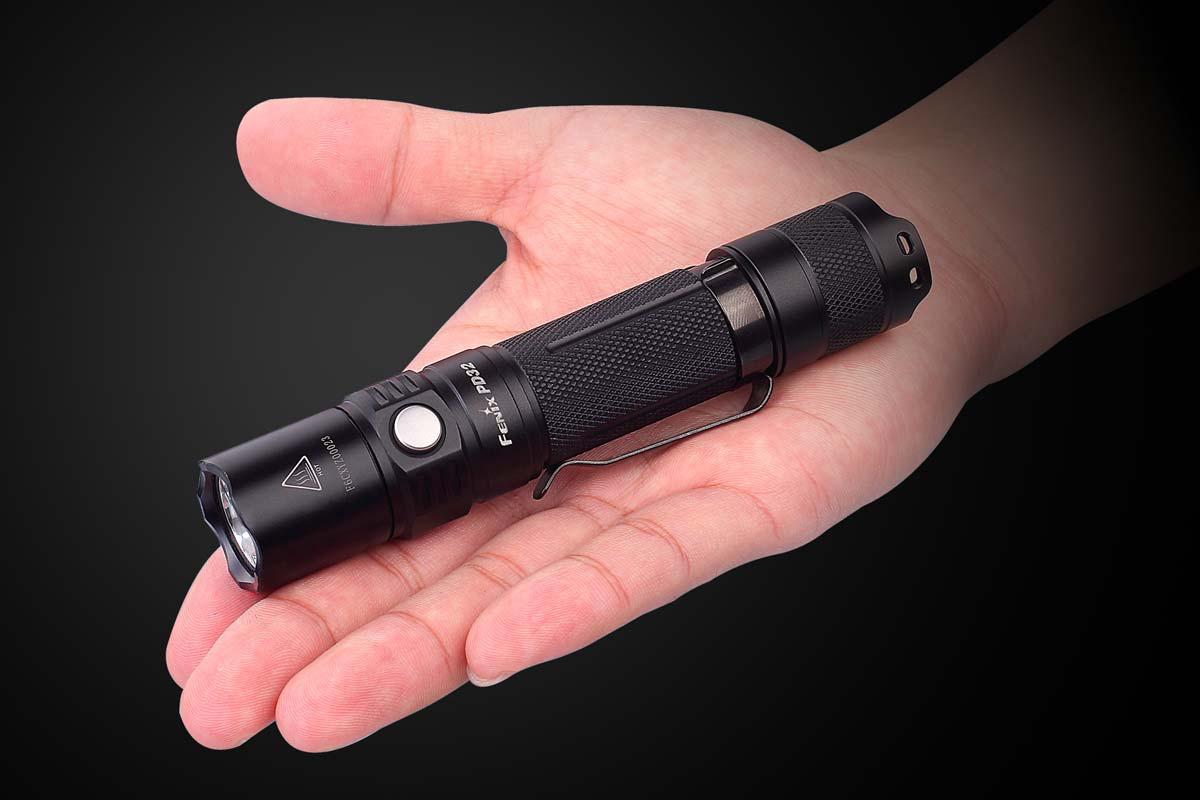 The advantages of owning an LED torch are many and numerous. Especially as they come in so many types and sizes for a multitude of different purposes.

However, the diversity of the options can sometimes be a little bit confusing. With so many great products to select from, how do you choose the right LED torch for you?

We are going to explore several factors in the decision-making process, including technical aspects and aesthetics. First though, what are you going to do with your purchase?

Purposes of rechargeable torches

This may sound like common sense, but as torch designers and manufacturers have got innovative with this product, it's worth clarifying your goals.

You will already know if you are looking for an LED torch to use for camping and hiking, to attach to your bike, for commercial inspection, or everyday home use, for example.

Then, consider whether you are going to need something light and hands-free, like a headlamp, or whether a sturdy handheld torch with a substantial reach would be more 'fit for purpose'. If it's going to be used outdoors, your LED rechargeable torch needs to be specially designed for varying temperatures and moisture levels.

How the torch functions can also be relevant. For instance, multiple settings or swift activation may be on your 'shopping list' of features.

Now for the science bit

The light capabilities and functioning of different models of LED torch vary. For example, camping lanterns come with a choice of lumens and battery types, so you can select one for occasional family camps or major expeditions when night visibility will be crucial!

What are lumens? This is the measure used to indicate a level of brightness, so make sure your potential purchase offers light brightness extending over the field of vision you will need.

Modern torches can also be measured in 'LEDs', though this is generally secondary to the brightness factors. Ironically with torches, less can mean more! If your potential purchase has one effective LED it can provide enough reliable functioning and abundant light. Multiple LEDs in the same flashlight – all giving off less light value – can be a poorly performing product.

Different LED torches use different battery types too, which is something to check. Having rechargeable torches means saving on cost and hassle in the future.

Lastly on the tech side, look for a rechargeable LED torch that's clearly well manufactured. You can check this by examining the connections, switches and soldering. Does it look like every element of the torch construction is sound and smooth?

Size and Weight Does Matter

As indicated above, LED lights offer a range of brightness, including some beams that can stretch long distance. All share the same benefits though, including low power consumption and long life.

The engineering innovation behind LED also means a relatively small device can pack a punch and offer a lightweight, portable light solution.

The word 'portable' still matters though. Give some thought to where this torch will be stored and how it will be transported. For example, if it's for emergency use what size of torch fits in a handy slot in your car, or within a backpack or clothing pocket?

Some larger models are only suitable if they can be used mounted or supported in some other way.

If in doubt about the weight and dimensions of an LED torch, ask for clarification to make sure you get the best option for you.

The cost factor

With the purpose, lumens level and size ticked off, the next thing that can influence your choice of a rechargeable LED torch is your budget. Fortunately, the price of high-quality, reliable and long-lasting LED torches is now attractive.

However, the cheapest is not always best! If you're not careful, you can end up with a disappointing product that doesn't last, which is a false economy.

So, if you're wondering how to choose the right LED torch for you, the basic principle is to invest in a well-made item that will stand up to the test of time and extensive use.

Beyond that, you need to match your budget to the sort of LED torch that covers all your other criteria.

Do aesthetics play a role?

Steps to choosing a rechargeable LED torch may include what the purchase looks like. It certainly matters that it looks like a high-quality, well-made product, as mentioned above!

To be honest, you can often tell that you're buying a well-designed torch by the detailing and outward appearance. If the manufacturer has gone to a lot of trouble to craft a good grip on handheld torches, scratch-resistant surfaces and smart design features, they clearly care about their customers!

This means even tactical, emergency and heavy-duty torches should combine reliable functioning with a well crafted outer appearance.

Hopefully, this article has 'illuminated' the topic of how to choose an LED torch. In a way that points you firmly towards purchasing from a leading Australian torch distributor like Fenix Light Australia. For all torch queries and specs get in touch with the team today!