Kaphra Beetle Pest Invasion: Poses as Additional Threat on Australia's Biosecurity during COVID-19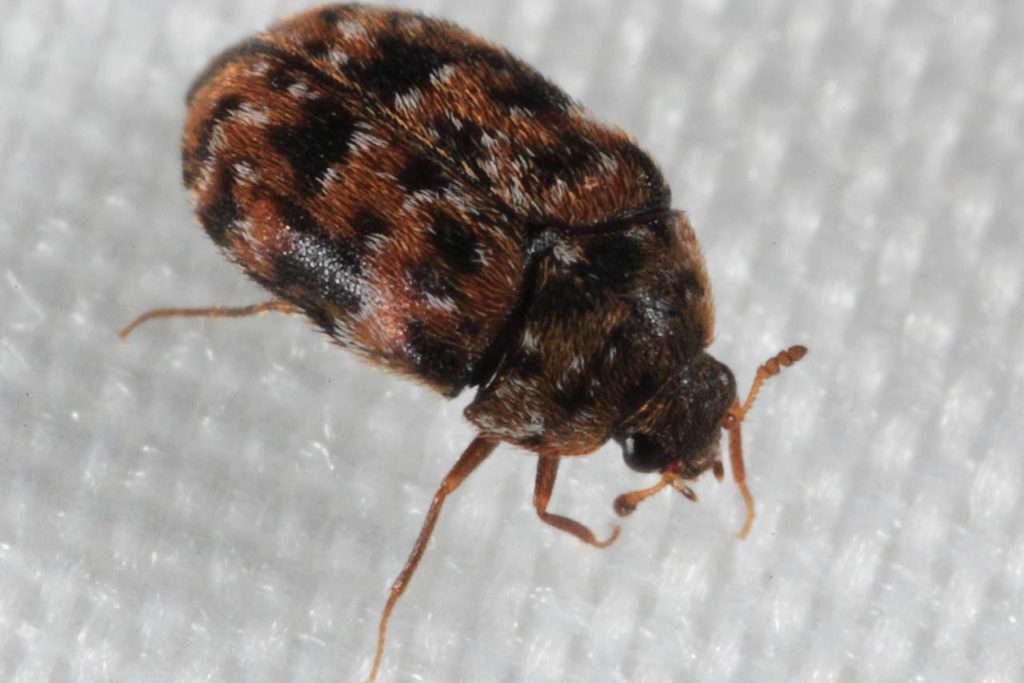 How confident are you with your stored grain products? Or perhaps your fridge might be infested! It is important to be alert as one of the world's most feared stored-product pests might have slipped through without you noticing it!


Just recently, another biosecurity risk has been detected causing additional distress for Australia. As reported by several local news and online news portal, Kaphra Beetles were 'intercepted' on certain goods making them the pests liable for the closing of three retail stores in ACT. 
Since managing biosecurity threats can be pretty difficult to handle, anticipating the risks can be a bit more of a complex challenge. With that in mind, it is essentially valuable to understand the entire issue of the ongoing invasions with the same level of urgency to call in the professional pest control near you to reduce the risk and prevent pest infestation altogether!
Overview on the Biosecurity Threat of the Kaphra Beetle
Apparently, Kaphra Beetles ranked as #2 major threat as endorsed by the National Priority Plant Pest and it so happened that certain attacks of the said pest had been intercepted at multiple locations in the ACT. The discovery of these pests was brought to light after a number of people complained about 'infested' fridges they've bought. The issue is under investigation and spearheaded by the Department of Agriculture, Water, and Environment. 
However, according to the Department's released statement, the intercepted occurrence of Kaphra Beetles doesn't involve stored grain and dried food products. The recent discovery of the pests happened upon the inspection of imported non-food goods, particularly the refrigerators purchased by three customers from a retail outlet (which is said to be imported from the same shipment container/cargo). As reported by Canberra Times, the affected stores are the Good Guys stores in Fyshwick, Belconnen, and Tuggeranong. The confirmed retail stores had been forced to shut down over the Kaphra beetle infestation that has been found in the packaging of several fridges imported from Thailand.  
The Department of Primary Industries and Regional Development in Western Australia says that Khapra beetle is a "regulated quarantine pest in many countries" that is why there's a high-urgency for imported shipments to undergo certified inspections.  The protocol includes careful planning and stricter rules on importing conditions to prevent the beetle's 'incursion'.
As of now, preventive actions are implemented in the form of tracing, strict surveillance, and additional fumigation to reduce the ongoing biosecurity risk. And prior to the belief of the Department of Primary Industries and Regional Development in Western Australia, we need to expand and strengthen Australia's biosecurity system. For centuries, Australia has built a robust biosecurity system however, these Kaphra Beetles have proven that there's still room for improvement and it serves as an awakening call for everyone to create a united community engagement as biosecurity is actually a shared responsibility.
What makes Kaphra Beetle a Destructive Pest?
Joining the list of 100 worst invasive pests, Kaphra Beetle (scientifically named as 'Trogoderma granarium' or can be called as Cabinet Beetle) is also regarded as one of the world's destructive pests particularly targeting grain products and seeds. 
It has the potential to create severe damage on agricultural industries (including horticultural businesses), and have a negative impact on our environment as well as in international trade. Such damage can possibly accumulate an estimated amount of $15.5 billion over 20 years in the form of revenue losses. Any imported products might be a carrier of these pests so it is best to never ignore Australia's biosecurity rules. 
Did you know that a larva of Kaphra beetle can survive without food for 12 months? They strive best under hot conditions and can hide away into tiny crevices for a long period of time while waiting for the moment to infest. Not only they can contaminate the goods but their hair and cast skins can be a health risk such as skin irritation and gastrointestinal distress to name a few.  
Preventive Measures Against Kaphra Beetle
The power of year-round assurance for your home's safety is something sought by almost every Aussie. With the current pandemic outbreak, pest infestation is indeed another burden no one ever wanted to have.  
Treatments for Kaphra Beetles involve basic pest control measures like regular (and must be thorough!) inspection of your stocks particularly the food items that may harbor larvae or adult beetles. You have to ensure that your cabinets, cracks, or crevices are carefully sprayed and treated with Baygon Aerosol. Early detection of the infestation can be a crucial factor so you have to keep an eye on anything that has the following description: 
Adult Kaphra Beetles have the appearance of an oblong-oval body structure with 0.9 to 1.7 mm width and has approximately 1.6 to 3.0 mm in length.
    The distinction between males and females would be the reddish-brown markings (for males) and slightly lighter color as well as larger body size (for females).
    Larvae initially range in 1.6 to 4.5 mm long, very hairy with distinctive tufs and a short tail. They typically appear to be pale yellow and turns into golden brown. Meanwhile, an egg is cylindrical, bearing spine-like projections, has a distinct milky white color, and ranges 0.7 by 2.55 mm long. 
    They can be pretty tolerant of several surface fumigants and commercialized insecticides, so calling in for professional help would be best recommended.

If you think you have found a Kaphra beetle, it is best recommended to don't hastily disturb the insects and look for reliable professional experts and Commercial Pest Control Management you can trust. 
Safe Pest Control offers high-quality service that caters Pest control Eastern suburbs, Pest control Hills District, Pest control Inner West, Pest Control Northern Beaches. Talk to one of their pest specialists or call at 1300 119 085 and learn more what makes them the preferred choice for pest control needs. Plus you can enjoy a FREE quotation!