Why Visit Whitsundays in December?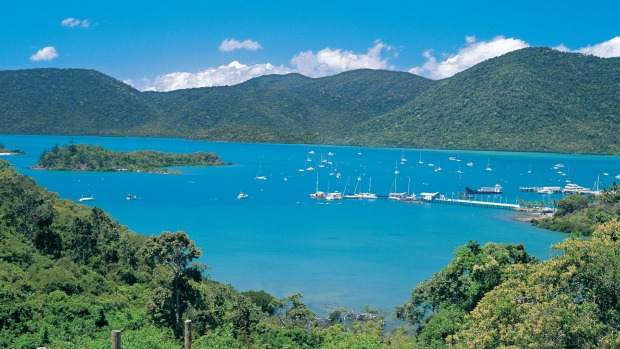 If you've been thinking of taking a vacation in a
campervan hire Australia
, did you know that there is a great location that you should consider that is perfect in December? The Whitsundays are lovely any time of the year, but they are especially ideal in December.
There are several destinations in Australia that should be seen at least once in your lifetime, but if we had to choose one destination in particular, it would have to be the Whitsunday Islands.
As you consider taking a trip in a campervan hire Australia, start planning your itinerary and discover why the Whitsundays is often high on people's lists of places to see in Australia.
We love this area of Australia and we think that you will too. The Whitsundays are something special and the following are a few reasons that make it so:
The Whitsundays are very pleasant during December.
As opposed to the country that you may come from, December in Australia isn't about sweater weather and white Christmases. The weather is pretty warm and comfortable, so if you're planning on doing some sunbathing and swimming, this is the ideal time to visit. If you're going to be visiting paradise, you probably want to do it during a time when the weather permits all kinds of water activities and fun in the sun.

There are so many islands to see and December has the perfect weather to see them in.
If you were visiting in the rainy season in Australia, it wouldn't be easy to just sail around to the different islands in the area, but since December promises mostly sunny days, you'll be able to sail without a care in the world. Some of the best islands to see during your December visit are Hamilton Island, Hayman Island, and South Molle Island. Believe us when we say that there are several beautiful places to see in the Whitsundays and sailing is the best way to see them. As one of the favorite beach destinations in Australia, you can only imagine how many things there are to do in the area and you're going to want to be there during pleasant days where you can get the most out of your time there. From kayaking to sailing and diving, there is no shortage of activities to be done.
This is a great time to snorkel in the Great Barrier Reef.
Can you imagine finally having the time to visit a place that you've always dreamed of seeing in the world and when you go, it's impossible to enjoy it? Don't do that when visiting the Great Barrier Reef. December is a good time for visiting this iconic destination as you'll be able to see as much as possible when you go snorkeling or diving in the Great Barrier Reef.
It's holiday season
.
While yes, there will be plenty of people enjoying the Whitsundays like you, there will also be several enjoyable activities to do, which aren't always available during the off-season. If you want to make sure to get the most out of your visit, you could consider visiting when things are going on and happening in the Whitsunday Islands. Why not do something different for your end-of-the-year holidays? It's certainly an idyllic destination.
You can finally get that suntan you've been hoping to get.
As we mentioned before, the weather is great during December. If you're the kind of person who can't think of visiting a beach destination and leaving without a tan, December will ensure that you get as much time in the sun as possible. Because the area is full of beautiful beaches, you can spend plenty of time laying in the sun with your favorite music or most interesting book. Some of the top beaches in the area are Betty's Beach, Catseye Beach, Blue Pearl Bay, Whitehaven Beach, and Cannonvale Beach.
In Conclusion
If you have a bit of time to work with, you may want to consider visiting when you have plenty of time to enjoy the area. Because the Whitsundays offer a lot in the way of beaches and islands to visit, it could be a good idea to when you have plenty of holiday time to enjoy.
From snorkeling to sailing, there are several fun activities to be enjoyed. If you're hoping to do something different for your Christmas holidays, a trip to Australia may not have been your first idea but it can be the last one—and a very good one.
Whether you pack up a campervan hire Australia and travel around the country for your holidays or you decide to fly to the Whitsunday Islands area, you can rest assured that the country offers a lot for those looking for a new holiday experience this December.