Traveller's Tricks - Getting the Most Out of Your Adelaide Trip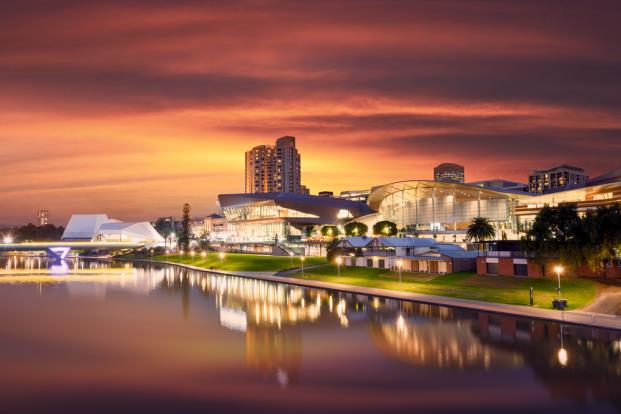 Adelaide is the capital of South Australia and is a vibrant, sophisticated melting pot of cultures, sights and sounds making it the perfect holiday destination for anyone. Whether you're a gourmand, a seeker of culture or someone who is up for an adrenaline rush, Adelaide has something for everyone. In this article, we look at getting the most out of your Adelaide trip, so if you're planning a trip sometime soon, read on to find out more!


Rundle Mall Is The Stop For Shopaholics
If you're a shopaholic, you'll want to pay a visit to Rundle Mall. Situated nearby a multitude of Adelaide services apartments in the middle of the CBD, Rundle Mall is the place to go to if you're looking to spoil yourself. Rundle Mall was Australia's first pedestrian only mall and you'll be able to find a wide range of homegrown and international brands, along with an arcade connected to the mall. Aside from shopping, Rundle Mall is home to a myriad of food joints, from your everyday fast food to little restaurants that dish out some scrumptious grub.


Flora & Fauna at Adelaide Botanic Gardens
Nature lovers, you're in for a treat because the Adelaide Botanic Gardens is home to a bicentennial conservatory which is the largest single span conservatory in the southern hemisphere. The entire gardens itself spans over 51 hectares and is situated at the north-east corner of the Adelaide city centre. For those interested in a guided tour of the gardens, there are many volunteer garden guides who conduct free guided walks for the public, allowing you to take in every noteworthy delight that you may otherwise miss out on.


Adelaide Central Market
The Adelaide Central Market is undoubtedly one of the most popular tourist attractions in Adelaide. Situated in the Adelaide CBD, this market is a foodie's dream come true. Here you'll find dozens of stores selling high quality produce, meats, cheese, spices, flowers and anything you could possibly imagine. The Adelaide Central Market is a mecca for any avid home cook, as well as for anyone who is keen on getting a cheap bargain on trinkets and souvenirs. Be sure to head there on a Friday, as you'll be able to catch live music whilst you're shopping for your groceries with the family!


Stream Down The River Torrens
Adelaide's iconic River Torrens is definitely something all travellers should not miss out on. There are several tour options available for you to choose from, including a Venetian-style gondola boat tour. Those who are more adventurous can choose to kayak down the river yourself, or paddle boat instead. Those who are in for a more relaxing time can choose to cruise down the river in comfort whilst soaking up all the sights and scenes around you. Those looking for a popular cruise operator could consider The Popeye Adelaide which is one of the most popular options for tourists and locals alike.


Fancy A Tipple?
Last but not least, no trip to Adelaide is complete without a visit to the multitude of wineries in the area. Home to the world-famous Barossa Valley and McLaren Vale, where you'll be able to purchase wines that have been fermented just around the corner. Aside from all the wine you could possibly dream of, wineries also offer you a delightful dining experience with the wide number of restaurants available for you to satiate your hunger with. Book a tour for your friends and family before your trip and you're off to a great start in Adelaide!
We hope that this article has been insightful in giving you some ideas on exactly what awaits you on your trip to Adelaide!