Custom Made Jeans: Should I Have It?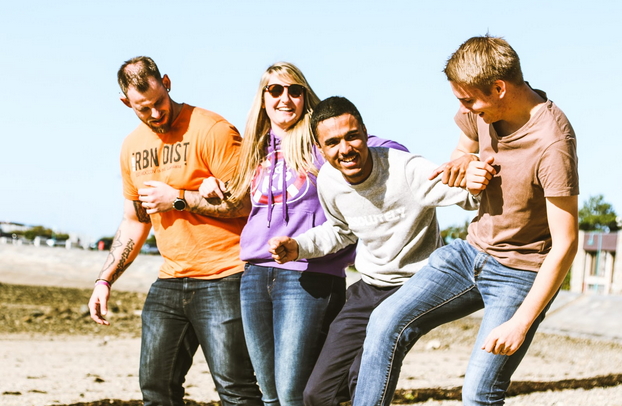 Jeans are a classic fashion staple that you can dress up or down for almost any occasion. Unfortunately, you can just as quickly be arrested by the fashion police if your best pair makes you look 'frumpy' than 'fashionista'.
If you've ever been frustrated with ill-fitting store-bought jeans or would like to push your style boundaries, it's never too late to ask: 'Should I get custom made jeans? '.
There are plenty of custom-made brands that you can easily choose from, even if you don't know a single thing about tailor-made clothes. Bespoke fitting technology is getting better and better - some made-to-order jeans companies also have online measuring services that can take your sizes without a need to visit their physical shop. Visit Ascot Tailors for your custom made jeans.
Should I Get Custom Made Jeans?
There are pros and cons to having a custom made jeans, and you will want to consider the following reasons why custom-made jeans are worth your while:
The Cut and Fit is Superb
While jeans can get away with a little more legroom, unlike their more formal tailored counterparts, great-fitting jeans that make you look good is, and will always be, the major reason why we buy pants.
Who wouldn't want the thrill of owning something specially made with only you in mind? Custom-fit jeans work better on you by highlighting your assets and improving problematic areas that you need help with. This can save you a lot of time when you want to put together a great outfit in a flash. A day to night look will never be a dilemma again!
A Bigger Selection of Styles and Materials
If you're the fussy type, customisation can be like a fun playground for you to test your fashion sense, or better yet, improve it. Everything from the detailing, the finish, cloth, and even thread colour can be bespoke to your whims. You'll get to pick according to your personality and feel even more unique. With custom made jeans, you can even update a classic design with new details or accessories to keep up with the times!
Better Quality that Makes for Longer Lasting Wear
We often look for better quality jeans not only for the perfect fit but also to invest in something that can last a long time. There's no point in buying cheaper jeans that fit but will fall apart after a year or so. We might always need new accessories or trendy tops, but a good and sturdy pair of jeans will never go out of fashion no matter how much style trends come and go.
Conclusion
Custom made jeans are a good investment if you know exactly what you want. It would be best to do your homework first before approaching any custom made jeans company. Familiarise yourself with the different details and denim finishes that will work best for you. This is a perfect opportunity to finally celebrate your unique personal style.
It might take some time and a lot of decisions, but taking charge of the finish, fit and material can be an exciting experience worth the price: you will own a pair of great looking jeans that will make you look confidently stylish every time.