How Much Will it Cost to Build a Garage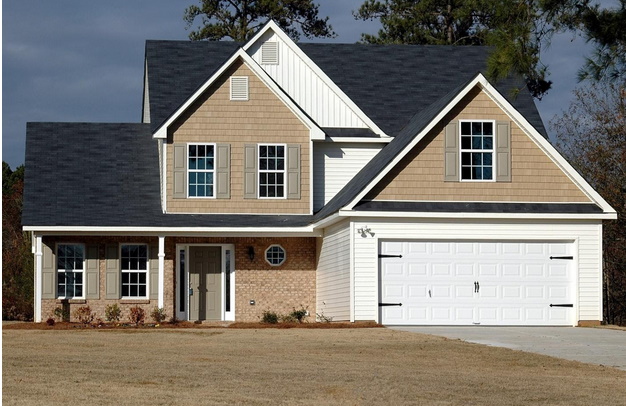 Having a garage in your house provides you with a secure location to park your car. People also use their garages as storage units for storing things they don't regularly use. You may think that if your house doesn't come with a garage, you can't build a new one. This fact is untrue; you can build a garage even if your house already comes with a garage. Like any other structure on your property, your garage should also serve you.
However, building a garage can be expensive. It's best to be aware of costs before you embark on building a new one. In this article, we'll identify all the factors that affect your garage's cost.


Why You Should Build a Garage
Before we get into garage costs, let's talk about why you should consider building a garage and the benefits of taking this step.
Your current garage is unsafe 

Building a garage will increase your home's value

It frees up space in your home occupied by different items

Your current garage doesn't meet your needs

A weatherproof garage can ensure your items remain safe from the elements

What Is the Average Cost to Build a Garage?
The average cost to build a garage is $30 to $60 per square foot. The greater the area of the garage, the higher it will cost you. A 1-car garage will cost you anywhere from $7,000 to $14,000, a 2-car garage will cost you $19,600 to $28,200, and a 3-car garage ranges from $28,000 to $42,000. 

What Factors Affect the Cost to Build a Garage? 

The Square Footage 
As stated earlier, building a garage that covers more area costs more. Costs are measured per square foot. So, it makes sense that the greater the area, the greater your garage-building costs.

How Many Cars Do You Want To House?
If you measure your garage using the number of cars it can house, the greater the number of cars it can house, the more the garage will cost you. So, a 4-car garage will cost you more than a 3-car garage.

Attached and Detached Garages
An attached garage is generally more cost-effective than a detached garage. In a detached garage, the construction begins from the ground up, which is why it costs more than an attached one.

Site Built and Pre-Fab Garages
A pre-fab garage is a garage kit, and it's one of the cheapest and quickest ways to build a garage. It is a lot more cost-effective than a custom build garage in your home. However, a pre-fab garage doesn't add to your property's value quite as a site-built garage does, so that's something to consider.

What are Some of the Costs That You'll Incur When Building a Garage?
We can break down the cost of building a garage into various categories. These are as follows:

1. Foundation Costs
These costs are incurred when constructing a garage's foundation. It's one of the most important pieces of construction in the garage as it involves pouring concrete to provide a base for the garage's structure to stand on.

2.  Framing Costs 
You can choose between two options, namely the Timber or Wood Frame and the Concrete Block Frame. The Concrete Block Frame will cost you more than the timber frame while creating a stronger structure than the latter. They are also energy-efficient, structurally sound, and resistant to termites and mould.

3. Walls Costs
For your garage, you are supposed to have some finishing for your walls. You can opt to have a storage frame installation to make things more organised. However, many people opt for at least a drywall as it protects from fire.

4. Roof Costs
You must have a proper roof on your garage. If anything goes wrong, it's one of the first pieces of your garage that can fall and harm your car. Most people use asphalt shingle roofs and secure them with sheets of plywood, trusses, and support.

5. Gutters Costs
To weather-proof your garage, you'll have to incur the additional costs of gutter installation. Without gutters, pooling water impacts your garage's foundation and can cause rot and decay.

Final Thoughts
We have listed some of the costs that you will incur when building a garage. However, many costs materialise as you're working on the project. Thus, you should ensure that you're working within a budget and with a particular goal in mind, so the garage that you build serves its purpose for you.